Cooperative Institute for Research has released footage that shows a stunning view from space of a storm brewing over the western coast of the United States between 04:00 pm on 28 March 2023 and 01:00 am on 29 March 2023.
Storms swirling off the West Coast of the United States
Read Also: Older iOS and iPadOS Devices Received an Urgent Security Update From Apple.
Further, National Weather Service has forecasted that the storm that hit northern California on Tuesday will bring wind gusts of 45-55 mph with heavy rainfall over the Bay area, which might lead to flooding, the possibility of isolated power outages, and downed trees as well. Environment analysis has warned of a Winter Storm for various parts of the Sierra Nevada after the state faced an intense flood caused by an atmospheric river earlier this month.
NWS – National Weather Service has further advised that they must keep extra food, a flashlight, and water with them in emergencies if they want to go outside.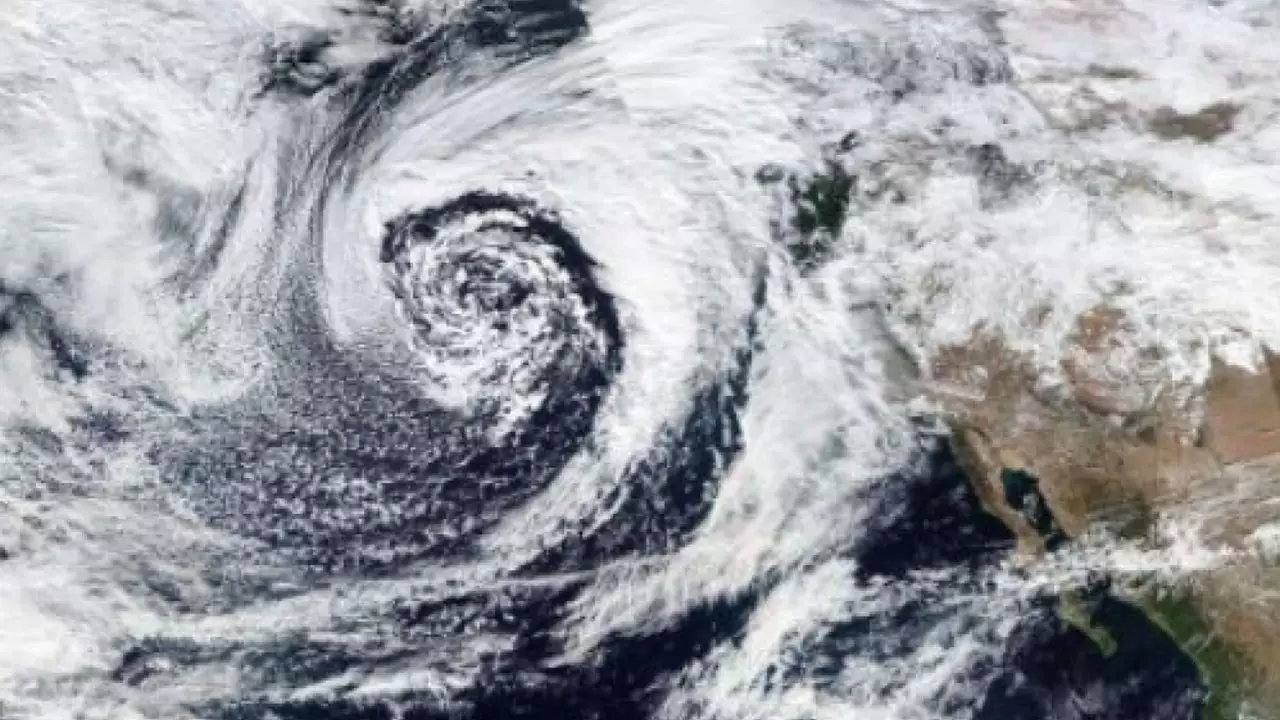 Upper Northern California has started feeling the first effects as more than 14,000 people from Siskiyou, Del Norte, and Shasta counties have faced power cuts for several hours.