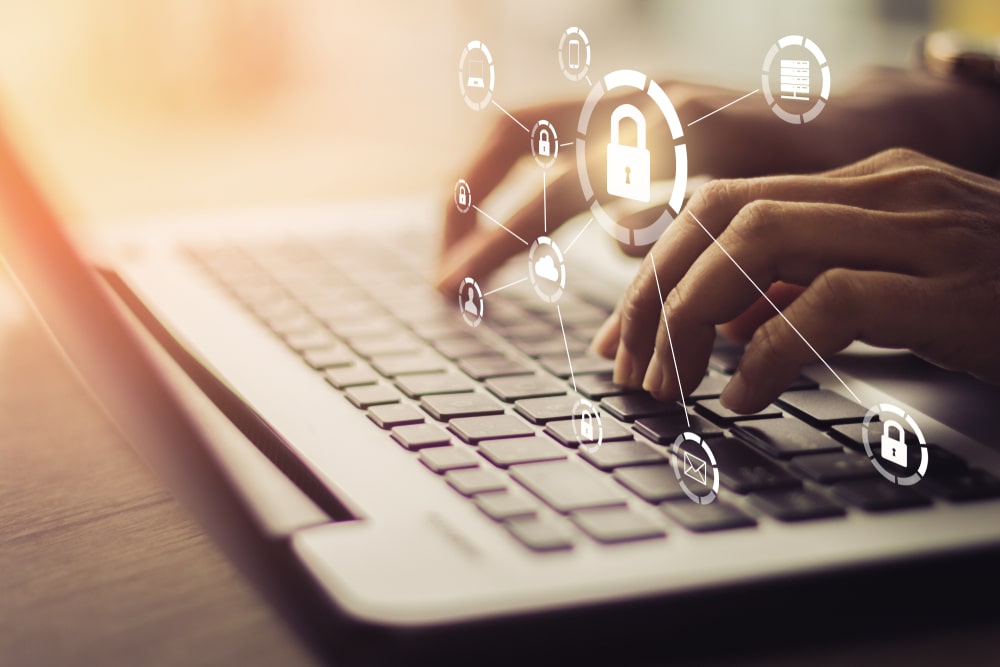 What does the Privacy Policy cover?
At The Buzz News (thebuzz.news), "WE" or "The Website" understand the importance of protecting your personal information, and we are committed to ensuring the privacy of our users. This Privacy Policy explains how we collect, use, and disclose your personal information.
What Information Do We Collect?
We collect information from you when you register on our site, subscribe to our newsletter, or fill out a form. This information may include your name, email address, and other contact information.
We also collect information about your use of our website, including the pages you visit and your actions on our site. This information is collected through the use of cookies and other tracking technologies.
We use the information we collect to provide a better user experience, personalize the content and advertisements you see on our site, and improve our website and services.
We also collect demographic information such as preferences, location, age, and interests.
We require this information to understand your needs and provide you with a better service, in particular for the following reasons:

For our Internal record keeping to help improve our services and analytics technologies.
We may periodically send promotional emails about new products, special offers, or other information that you may find interesting using the email address you provided.
Occasionally, we may also use your information to contact you for market research purposes. For example, we may contact you by email or phone. In addition, we may use the information to customize the website according to your interests.
Log Files
Like many other Web sites, we at The Buzz News use log files. The information inside the log files may include(s) the following details:
Internet Protocol ( IP ) Addresses,
Type of browser,
Internet Service Provider ( ISP ),
Date/Time stamp,
Referring/Exit pages
Number of clicks to analyze trends
Administer the site.
Track users' movement around the site.
Other such information is not linked to any personally identifiable information.
Cookies & Web-Beacons
The Buzz News (thebuzz.news) uses cookies to store information about visitors preferences, record user-specific information on which pages the user access or visit, and customize Web page content based on visitors' browser type or other information the visitor sends via their browser. A cookie is a small file that asks permission to be placed on your computer's hard drive.
Once you agree, the file is added, and the cookie helps analyze web traffic or lets you know when you visit a particular site. Cookies allow web applications to respond to you as an individual. The web application can tailor its operations to your needs, likes, and dislikes by gathering and remembering your preferences. We use traffic log cookies to identify which pages are being used.
This helps us analyze data about webpage traffic and improve our website to tailor it to customer needs. We only use this information for statistical analysis, which removes the data from the system. Overall, cookies help us provide a better website by enabling us to monitor which pages you find useful and which you do not. A cookie does not give us access to your computer or any information about you other than the data you choose to share with us.
You can choose to accept or decline cookies. Most web browsers automatically accept cookies, but you can modify your browser setting to decline cookies. Unfortunately, this may prevent you from taking full advantage of the website.
DoubleClick DART Cookie
Google's DoubleClick advertising platform uses the DoubleClick DART cookie. It serves personalized ads to users based on their browsing history and interests. When a user visits a website using the DoubleClick DART cookie, the cookie is placed on the user's device, allowing the website to show relevant ads.
Google's DoubleClick DART cookie uses non-personally identifiable information about a user's interests to serve ads on other sites on the Internet that are more likely to be of interest to the user. Users may opt out of using the DART cookie by visiting the Google ad and content network privacy policy at the following URL – https://policies.google.com/technologies/ads.
It's important to note that website owners can use the DoubleClick DART cookie on their site. However, users can opt out of the cookie in their browser settings or by visiting the Google ad and content network privacy policy.
Our advertising partners may use cookies and web beacons on our site. These third-party ad servers or ad networks use technology to the advertisements and links on thebuzz.news send directly to your browsers. They automatically receive your IP address when this occurs.
Other technologies (such as cookies, JavaScript, or Web Beacons) may also be used by third-party Ad Networks to measure their advertisements' effectiveness and personalize the advertising content you see.
Note: The Website has no access to or control over these cookies used by third-party advertisers.
Security
We take appropriate measures to protect your personal information from unauthorized access, use, or disclosure. However, please be aware that no method of electronic storage is 100% secure, and we cannot guarantee the absolute security of your personal information.
If you wish to disable cookies, you may use your browser options. More detailed information about cookie management with specific web browsers can be found on the browsers' respective websites.
Changes to this Privacy Policy
We reserve the right to update this Privacy Policy at any time. In addition, we will notify you of any changes by posting the new Privacy Policy on our website. Therefore, you are advised to review this Privacy Policy periodically for any changes.
Contact Us
If you have any questions or concerns about this Privacy Policy or our handling of your personal information, please get in touch with us.
This Privacy Policy is effective as of 14 Jan 2023.