Attacked with Drones on a Russia
Russia blamed Ukraine for attempting an attack on the Kremlin to kill President Vladimir Putin. Kremlin said they are considering this as a preplanned terror air action to kill the President of Russia. As per the reports, two drones have been used for this attack. The RU defense forces disabled both drones and secured the site.
Two remote-controlled air vehicles were aimed at the Kremlin. As a result, the RU defense team has taken timely action on drones using radar systems.
We consider this action a preplanned terror act performed on Victory Day's evening of the President's life, at a Parade where many foreign guests were present.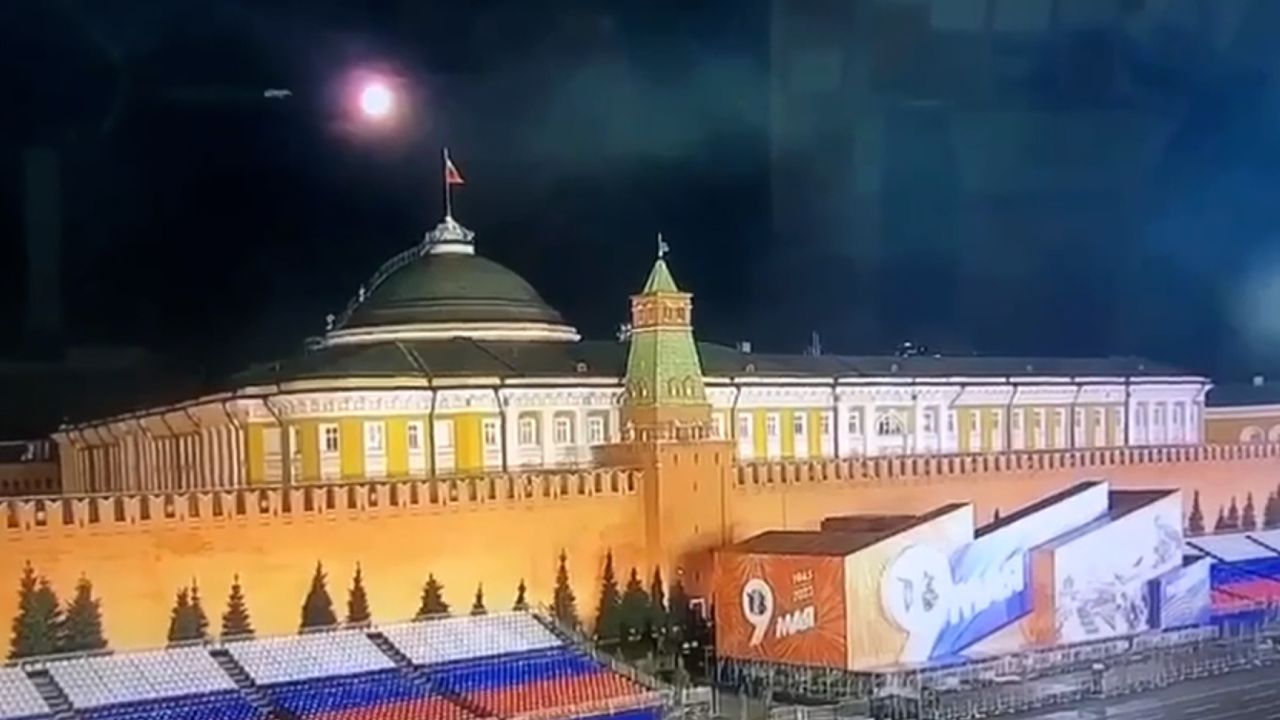 Also Read: Russia Fired Missiles at Ukraine, one was killed, and seven were injured.
They said RU reserves the right to act where and when they think it is appropriate.
President is safe and not injured; also no damage to the Kremlin building. As videos widely shared on social media appeared smoke from the building.
After this incident, Moscow bans the use of drones in the capital. However, the Kremlin also said the victory day parade would advance despite the incident.