Happy Diwali 2023: Diwali is a festival of lights, a time for celebration, joy, and spreading love and warmth among your family, friends, and loved ones.
Happy Diwali 2023 Wishes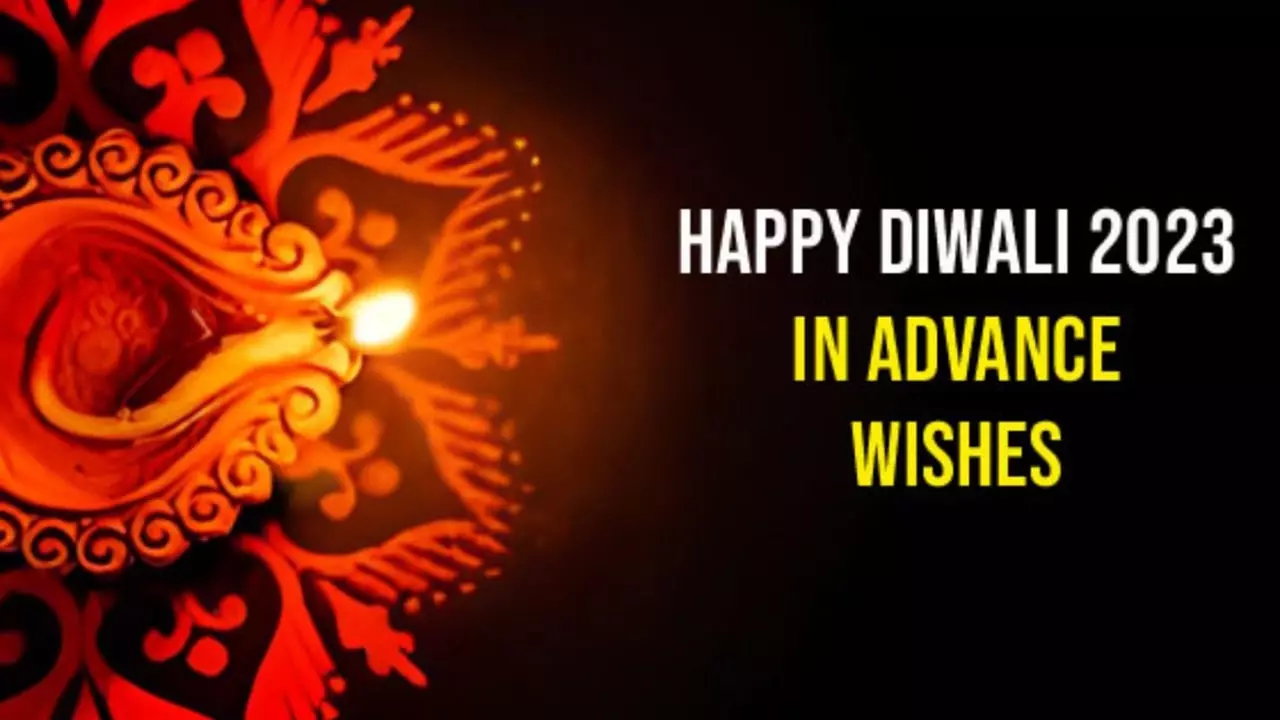 Read Also: Artificial Rain in Delhi: IIT Team's Innovative Plan to Combat Smog on November 20-21
As we are coming close to the celebration for Diwali 2023, let the essence of the vibrant festival fill your heart and home with joy, love, and happiness. To add an extra sparkle to your Diwali celebration, we have curated the top 10 Happy Diwali Messages and Quotes so that you can greet and send warm wishes to your loved ones and capture the spirit of the occasion.
Top 10 Diwali Messages and Quotes
Wishing you a Diwali filled with light, laughter, and love. May the glow of diyas illuminate your path to success and happiness. Happy Diwali 2023!
May the brightness of Diwali fill your days with joy, and may the sweet aroma of festivities linger in your heart. Sending warm wishes for a Happy Diwali!
As you celebrate the festival of lights, may your life be illuminated with happiness and prosperity. Happy Diwali to you and your loved ones.
May the divine light of Diwali spread into your life peace, prosperity, happiness, and good health. Have a blessed and joyful Diwali 2023!
Wishing you a Diwali filled with moments so bright that they leave an everlasting glow in your heart. Happy Diwali and a prosperous New Year!
Let the gleam of diyas and the echo of chants fill your surroundings with positivity. May this Diwali bring success and good fortune to your doorstep.
Diwali is the time to celebrate the victory of light over darkness. May your life be illuminated with countless moments of joy. Happy Diwali!
May the festival of lights usher in a world of affectionate moments and radiant experiences. Sending you heartfelt wishes for a Happy Diwali 2023!
On this auspicious occasion, may the glow of happiness and prosperity brighten your life. Wishing you a Diwali filled with love and laughter.
As you light the lamps of Diwali, may they dispel the darkness from your life and usher in a year that is bright and prosperous. Happy Diwali!
So embrace the spirit of the lightning festival and share these best Diwali quotes and messages with your loved ones. Cheer them up and make the celebration of Happy Diwali 2023 a memorable and joyous moment for them.
We also wish you a very Happy Diwali with light, love, and laughter.
To get more out of our exclusive news, Join us on our WhatsApp Channel, Facebook, and Instagram.