IT minister Mr. Ashwini Vaishnaw has announced through Twitter the Sanchar Saathi Portal, which will help people across India to block and track their lost smartphones. Even with the help of this Sanchar Saathi Portal, people will be able to know the genuineness of a smartphone before buying it.
Sanchar Saathi Portal: Trace and Block Lost Phones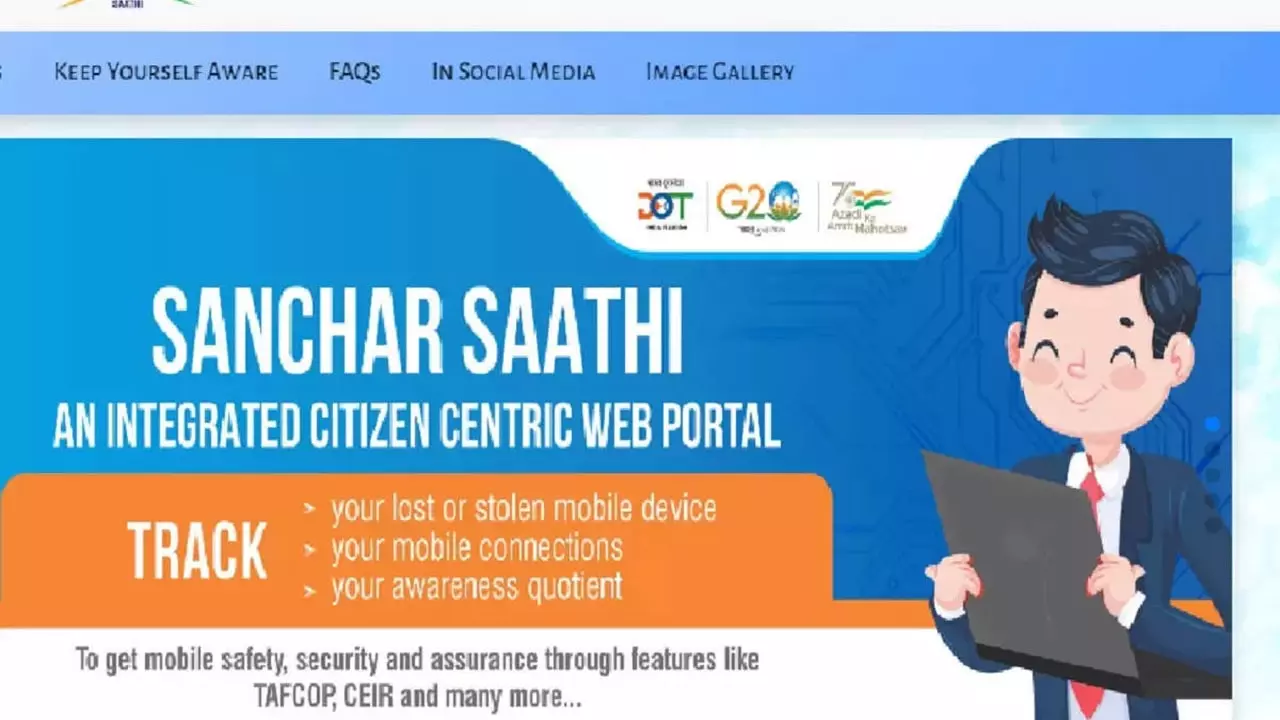 Read Also: Man Uses Pet Python as Weapon in Toronto Street Fight: Shocking Incident Caught on Camera.
Mr. Viashnaw has said that the first leg of this Sanchar Saathi portal is CEIR – Central Equipment Identity Register. With the help of which a person can report his lost phone, he has to follow some identity verification process on the portal. Once the verification has been completed, the portal will interact with the telecom agencies and law enforcement agencies and helps you in blocking your lost mobile phones.
C-DoT is the one that has developed the facilities of the Sanchar Saathi Portal. With the guidance of the Department of Technology, it has added features that helped check the use of cloned mobile phones across all the telecom networks working in India. C-Dot has launched a pilot program to test this portal in various areas of Maharashtra, Delhi, Karnataka, and the North East Side.
When someone steals mobile phones, their first attempt always has been to change the IMEI number to prevent the blockage and tracking of that mobile. But the Telecom operators and CEIR system will have visibility to your mobile number and linked IMEI number, which will help block and track your mobile phones in case of any stolen event.
CEIR  will use various databases and, with the help of telecom agencies, can block cloned mobile phones. The government of India has already made it compulsory for all mobile phone companies to disclose their IMEI numbers – a 15-digit unique numeric identifier of mobile devices, before their sale in India. And thus, with the help of the list of approved IMEI numbers, mobile networks will be able to trace any unauthorized use of the handset across all the networks in India.
Steps to track/block your lost phone using Sanchar Saathi Portal:
To report block or track your lost phone, you first have to visit: https://sarcharsaathi.gov.in.
Now, register yourself on the portal.
Here you will get an option of "Find Stolen or Lost Devices"; click on it.
Now it will ask you to submit some of your personal details, including your name, mobile number, IMEI number, and other mobile-related details.
For identity verification, it will also ask to upload the purchase bill of the mobile.
After that, you must enter the date, city, and other details when your mobile phone has been lost.
Now after OTP verification, click on create account to submit your request.
After successful registration, now log in using your id and password.
Now to search for your stolen phone, click on the IMEI search option and submit the details, and it will show you the location of your phone if it is switched on.
And if you want to block your phone, select "Block Stolen/Lost Phone." Now after entering your mobile number, it will block your mobile phone.
Found this article interesting? Follow us on Facebook and Instagram to read more exclusive content we post.