A video is going viral on social media of the capital city of Turkey, Ankara, in which a sofa has been seen flying during a violent storm in the capital city.
Flying Sofa in Ankara, Capital of Turkey.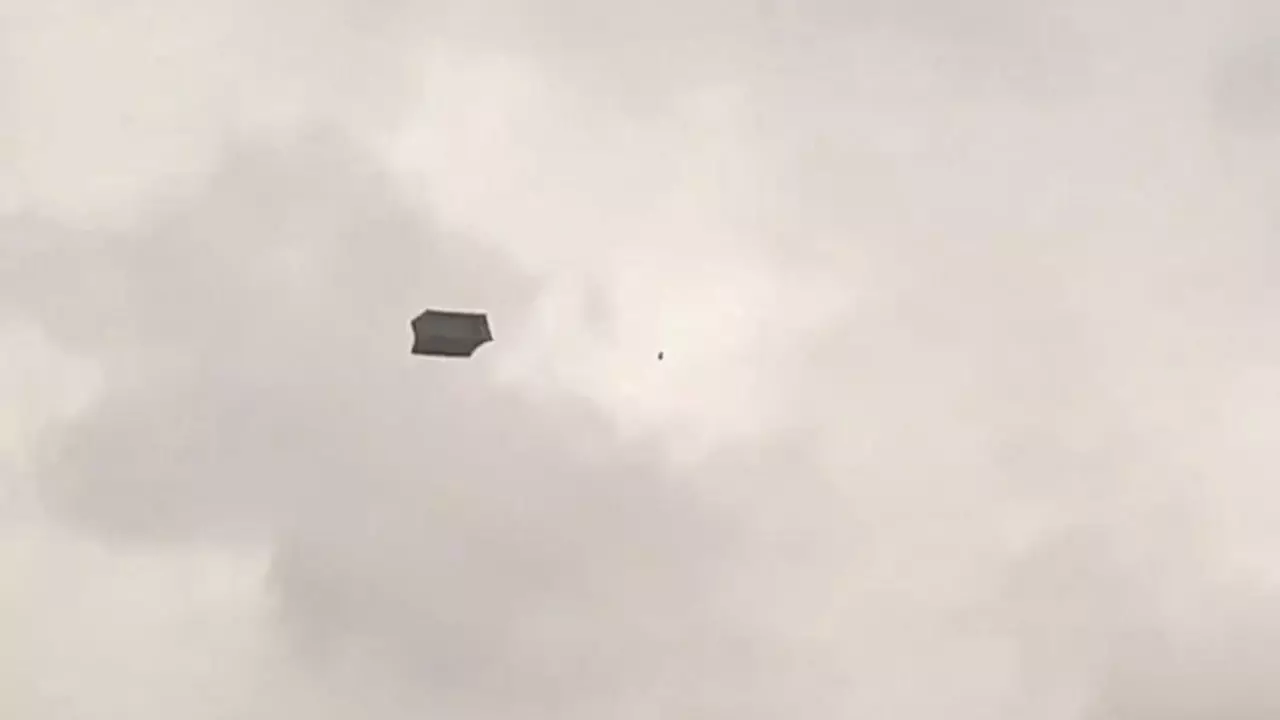 Read Also: Johnny Depp's Comeback Triumph: 'Jeanne du Barry' Receives Rousing Applause of 7 Minutes at Cannes.
The viral video on social media platforms showed how the strong storm carried the sofa into the sky for some time and, in the end, crashed it into another building. One of the Twitter users has captured the video. He first thought it was some objects flying in the sky due to the storm. But when he zoomed in, the object was identified as a flying sofa that stayed in the air for some time, and then due to a heavy storm, it crashed into another building.
Fortunately, no one was hurt because of the flying sofa, which landed in the nearest garden and is still usable. Some users were sarcastic on this incident of the flying sofa and called it "Aladin's updated version of transport."
One Twitter user retweeted the incident with the caption, "Imagine you are looking out of your window and suddenly a flying sofa is coming towards you from nowhere, and you being smashed by a flying couch."
This incident was reported on 17 March 2023, when a violent storm hit the city and caused significant havoc in the capital city.
Found this article interesting? Follow us on Facebook and Instagram to read more exclusive content we post.