When you think about a street fight, what weapons do you think about? It might be bricks, sticks, or punches. Yes? Have you ever considered some pet Python as weapon in a street fight? This might look weird, but you will be shocked to know that a person has used his pet python as weapon in a street fight in Toronto of, Canada.
Man Uses Pet Python as Weapon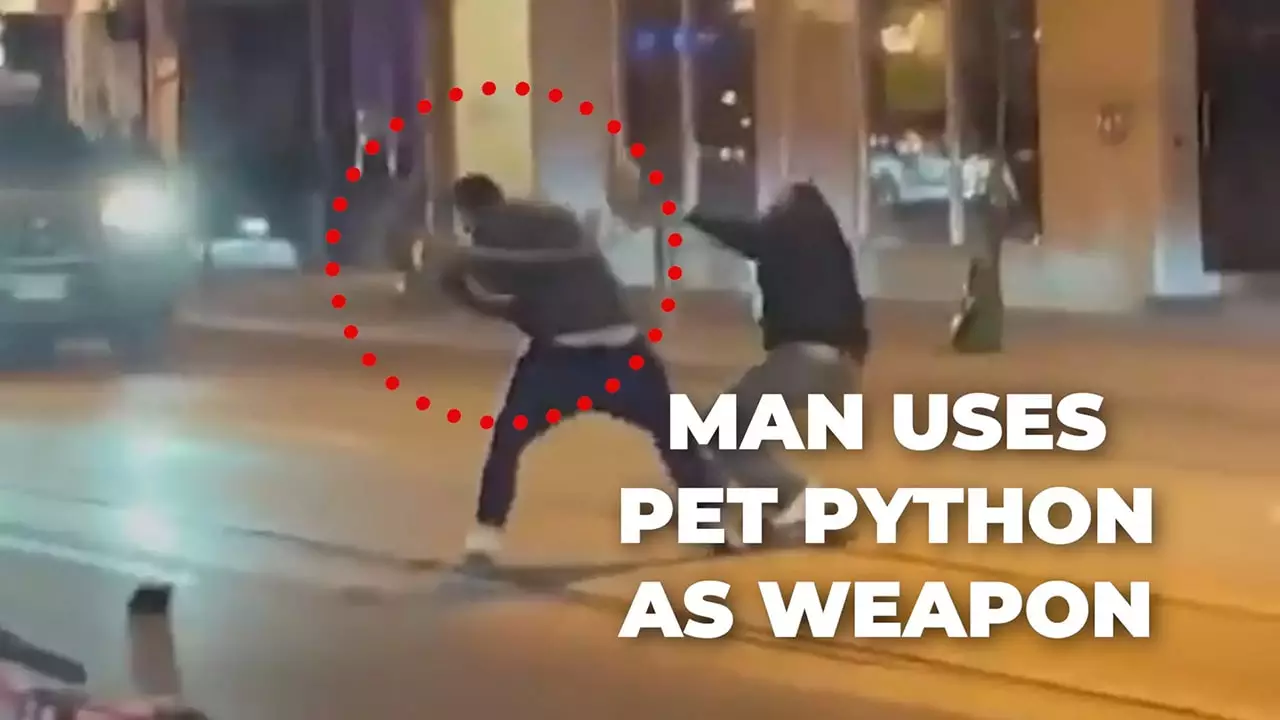 Read Also: Man Sets New Underwater World Record As He Lives For 74 Days!
The shocking incident occurred at Dundas Street West and Manning Avenue area on Wednesday Night around 11:50 PM as per IST. As per the viral footage on social media, it can be seen how a man was using his pet snake on another person to hit him during their street fight. The man continuously hit another person with his snake until the local police came and intervened in the matter. As the cops reached the place of the incident and arrested the person using a snake in a street fight, the pet python slithers away.
The video gone viral on social media with a caption of

Dude uses his pet snake as a weapon during a street fight in Toronto.
As per the police statement, they received a call from locals that a man was using his pet pythons as a weapon and threatening the victims. The cops have charged the accused with Unnecessary Pain/Suffering to an Animal and Assault with a Weapon. The accused has been identified as Laurenio Avila, 45, who was using the snake to attack his victim in a street fight.
Found this article interesting? Follow us on Facebook and Instagram to read more exclusive content we post.