In a viral video on social media, it was seen a policeman was slapping a woman farmer. The woman farmer has been identified as Lakhwinder Kaur, and it has been said that she has participated in the protest against acquiring their land for Delhi-Katra National Highway. The incident of Punjab Police spalling a woman farmer was reported on Wednesday Evening at Bhamari village of Shri Hargobindpur block in Gurdaspur district.
Policeman Slaps Woman Farmer During Protest in Punjab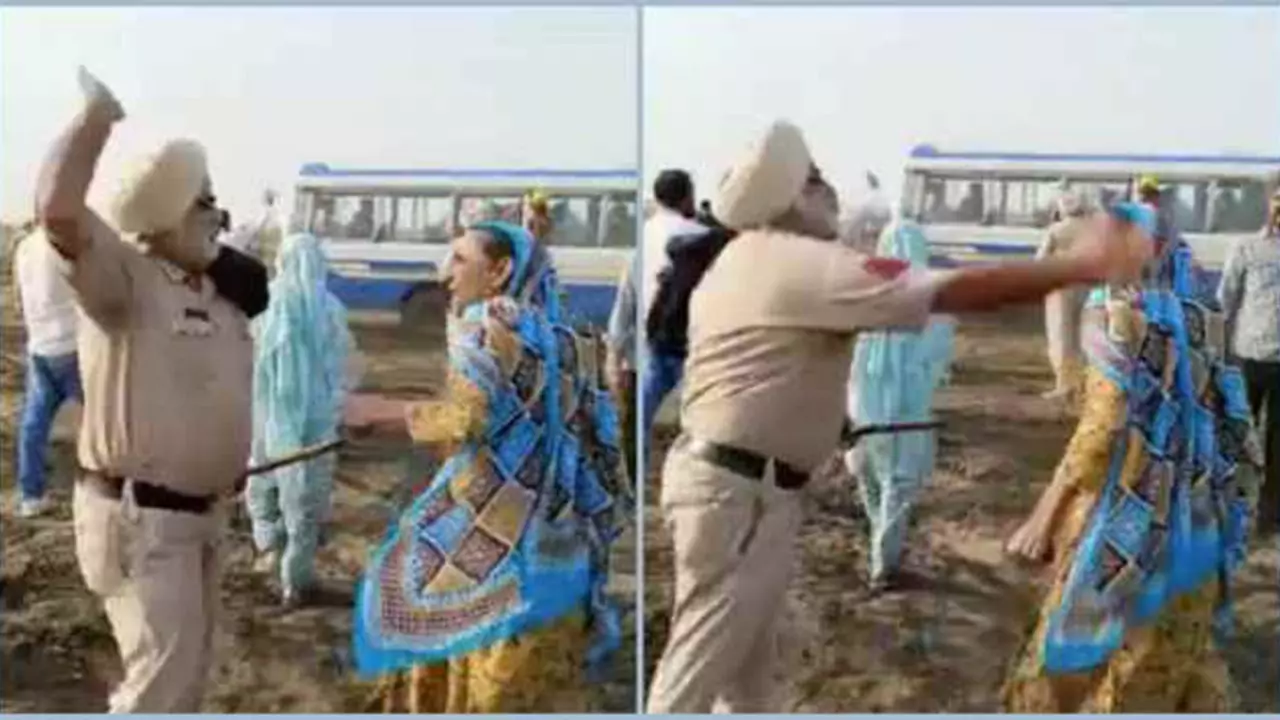 Read Also: Man Uses Pet Python as Weapon in Toronto Street Fight: Shocking Incident Caught on Camera.
In the viral video, the woman farmer shouted at the police, "Chad do ehnu, eh taan bimar ne. (spare him, at least. He is unwell)." When the Police were managing the elderly man whose Turban also came off.  
The SSP of Batala has clarified to the media that they have sent that policeman to the police line, and a departmental inquiry has been opened up against that policeman.
Lakhwinder Kaur has said that her husband is a heart patient, and one of her children is physically disabled. They have a total of one-and-a-half acres of land which has been acquired by the government for the Delhi-Katra National Highway by offering a meager price for their land. The woman had accused me that when they were on the protest against the acquisition of their land, Police came to a stop the protest and slapped her.
Further, the protesting farmers have said they would not allow government or nongovernment personnel to snatch even an inch of their land without getting proper compensation.
However, it has been reported that NHAI is planning to develop a 669-km Delhi- Amritsar-Katra Expressway Highway at around Rs. 39,500 crores which will help to bring down the travel time from Delhi to Amritsar to Four and a Half hours and further it will cut the travel time between Delhi and Katra to only six and half hour.
Found this article interesting? Follow us on Facebook and Instagram to read more exclusive content we post.