ANI Reported, A Rare Orange Bats Found at Kanger Ghati National Park near the Forest area of Chhatisgarh, India. The picture of this rare species was viral on the Internet.
The Kanger Ghati National Park could be safer. This Park is located in the Naxal-affected area of Chhatisgarh. Along with orange bats, many rare species were found in this Park. National Park released some images Ani shared on the Internet. People are excited to see more.
According to Dhammshil Ganvir, Director of National Park, Orange Bat was seen on the banana tree on Monday. This is also known as a "Painted Bat." The Whole Body of the Bat is bright orange except for the black wings.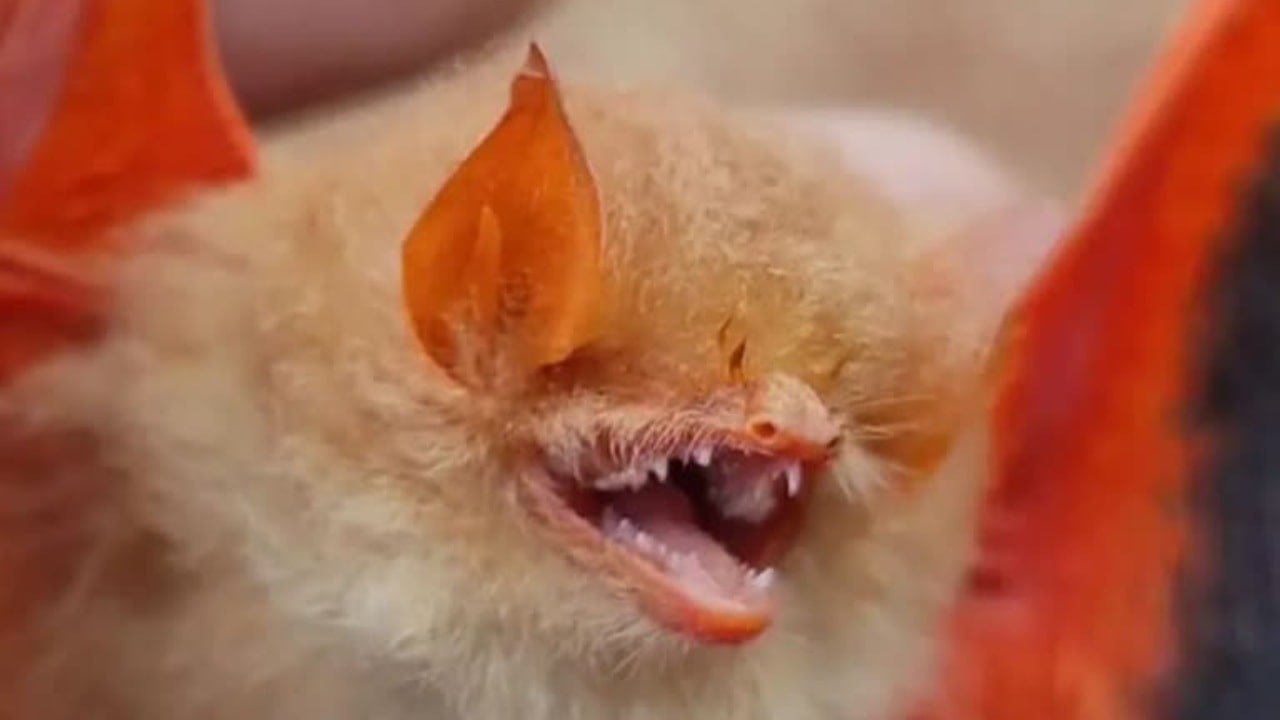 Also Read: Watch the Unseen Video of the Nepal Plane Crash: 68 out of 72 Confirmed Dead
Where were Orange Bats Found?
This Bat is seen third time in the National Park of Chhatisgarh in the last three years, from 2020 to 2022. The scientific name of the Painted Bat is "Kerivoula Picta," commonly found in Bangladesh, Myanmar, Cambodia, China, India, Indonesia, Malaysia, Nepal, Sri Lanka, Thailand, and Vietnam.
These Bats are aerial hawkers, which means they can hunt insects while in the air. They prefer to live in dry areas. Mostly these bats take shelter under the banana tree.
According to Ornithologist Ravi Naidu, Initially, this Bat was found in an injured condition in November 2022. we rescued it and later sent it to the habitat. In India, around 131 species of bats are available in different parts of the country.