Yeti Airlines' twin-engine ATR 72 plane carrying 72 people onboarding on Sunday from Kathmandu crashed in Pokhara, Nepal. Search teams worked to find the remaining bodies until Sixty-eight were found at the crash site.
ATR 72 aircraft crashed at 10:33 AM on the edge of the Seti River between the old airport and the new airport of Pokhara just before the Landing. According to CANN, the flight time between Kathmandu and Pokhara is 25 minutes. The Rescue operation is on to search for the remaining four bodies of the passengers.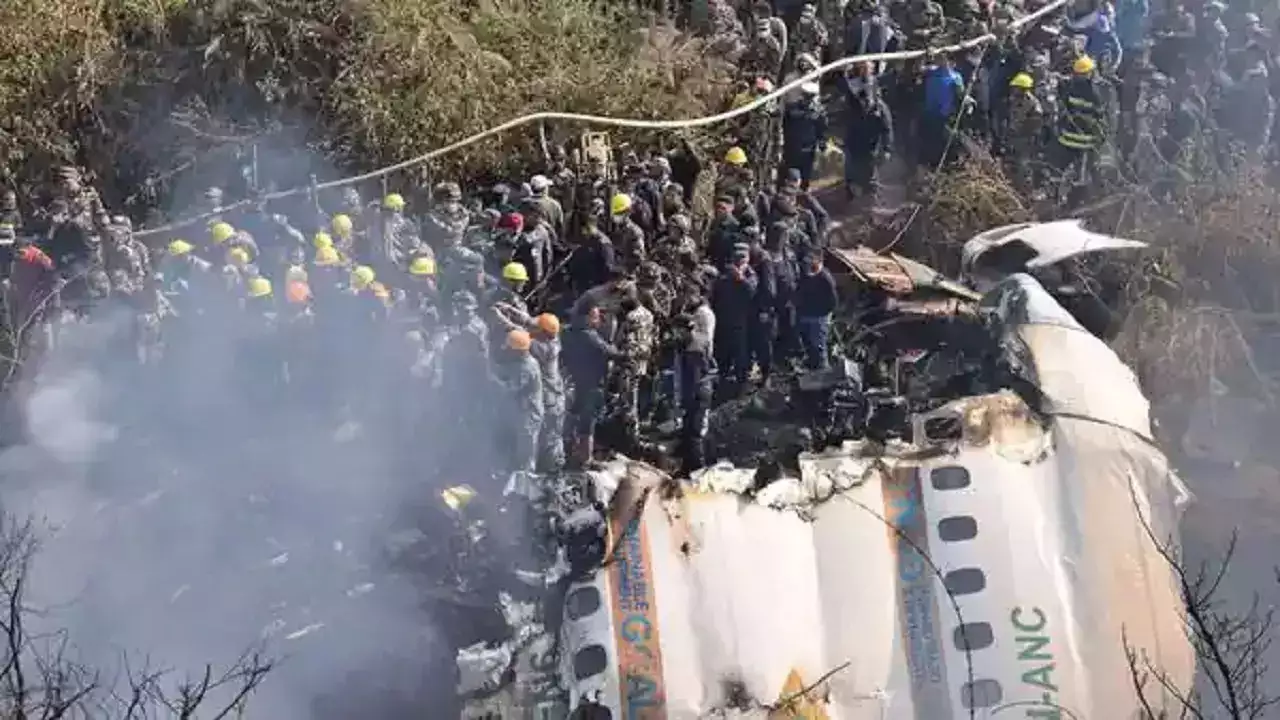 Also Read: Rajasthan Temperature Dropped To -4.7 C Sand Turns to Ice
According to the reports, 5 Indians are also present on the plane. 4 Indians have been killed, and one body is missing from a Nepal plane crash. Till now, rescue teams have been working to find the remaining passengers. The four Indians were Abhishek Kushwaha, Vishal Sharma, Anil Kumar Rajbhar, and Sonu Jaiswal.
A Passenger was Live on Facebook from the plane for Yeti Airlines with his four friends and sharing the aerial experience. The video showed them as very excited before the Nepal plane crash. However, when the plane takes a turn suddenly, the plane turns to flames.
How did the Nepal Plane Crash?
Sonu is Live on Facebook, confirmed by his Cousin. Sonu goes live after the take-off of the flight for Pokhara. He was thrilled with his friends in the live video, and suddenly flames started in the plane, as per Rajat Sonu's Cousin.
The Actual Reason for the crash has not been discovered. However, according to the Safety expert Possibly, a pilot error was the reason for the crash.
What are your thoughts? It happens due to a lack of experience of Pilot or what?