A Man Caught Drinking Inside Police Station in Saharanpur of UP. As per the footage, the man has been found sitting on the chair of the station in-charge.
Man Caught Drinking Inside Police Station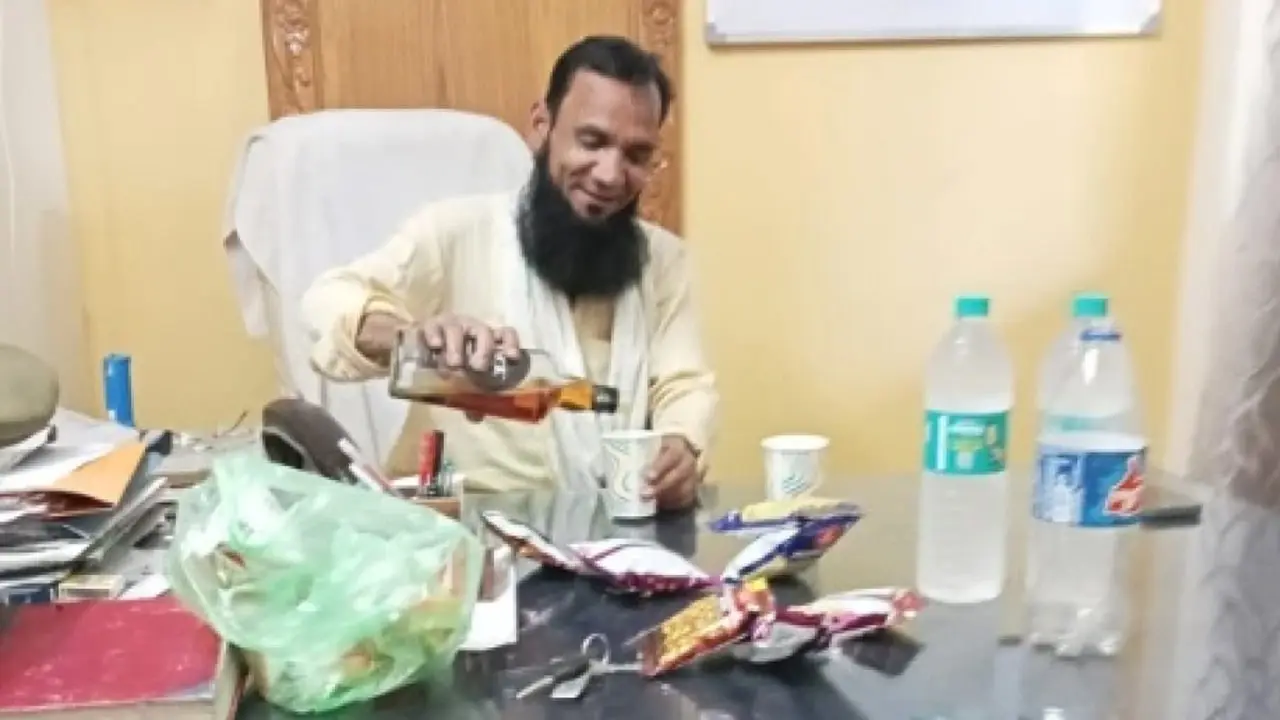 Read Also: China Blocks India's Move to Blacklist Jaish-e Mohammed Leader at UN, Raising Concerns of Terrorist Support.
As per the reports, police have arrested the person, and the station in-charge has also been suspended for this negligence after a photo became viral of a man pouring alcohol into a glass, sitting inside the police station.
The accused has been identified as Imran. And Vipin Tada, the Senior Superintendant of Police, suspended the station in-charge Sachin Tyagi immediately after the incident. As per the reports, the incident occurred on Holi, celebrated on 08 March 2023.
Found this article interesting? Follow us on Facebook and Instagram to read more exclusive content we post.