Ludhiana Gas Leak Tragedy
Punjab's CM, Bhagwant Maan, has expressed deep sorrow at the gas leak incident that happened in the Giaspura in Ludhiana District on 30 April 2023 on Sunday.
A Gas leakage incident happened in a factory; due to this, 11 died, and 9 were unconscious, as per the reports.
CM of Punjab tweeted on the incident, this incident is tragic that happened in a giaspura's factory. The helping teams, including Police and NDRF, were reached on the spot for help. The government will give all possible help to the affected, and the rest details will be shared soon.
As this gas leak incident happened, NDRF, doctors, and fire brigade teams rushed to the factory.
As per Swati, SDM of Ludhiana West, It is a case of gas leakage. The NDRF conducted a rescue operation and evacuated the people from the factory. Unfortunately, 9 people died in the incident, and 11 were hospitalized. Two more deaths are reported in the hospital and the death toll raised to 11.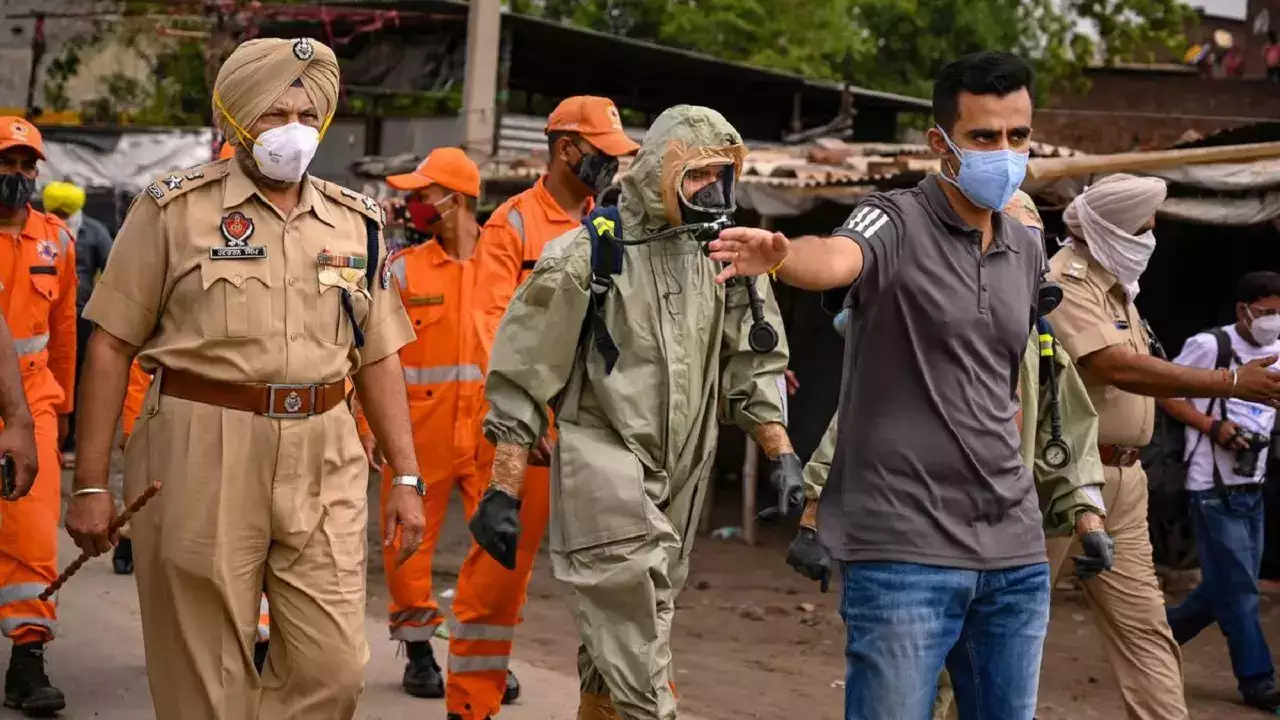 Also Read: Cyanide Killings: Woman Arrested for Poisoning 12 Friends, Including Two Policewomen
As per another officer, the Exact reason will come when the NDRF team goes to the incident spot as they are specialized in this.
The Police sealed the spot and the nearby area for the safety concern. The investigation is underway. For more details, stay tuned.