A stunning video of Agua Volcano has gone viral on social media, where lighting bolts have been seen coming out of a volcano in a Guatemalan city. Sergio Garcia from Antigua is the one who has captured the stunning view of the lightning bolts striking at Agua Volcano.
Lightning Bolts Illuminate Agua Volcano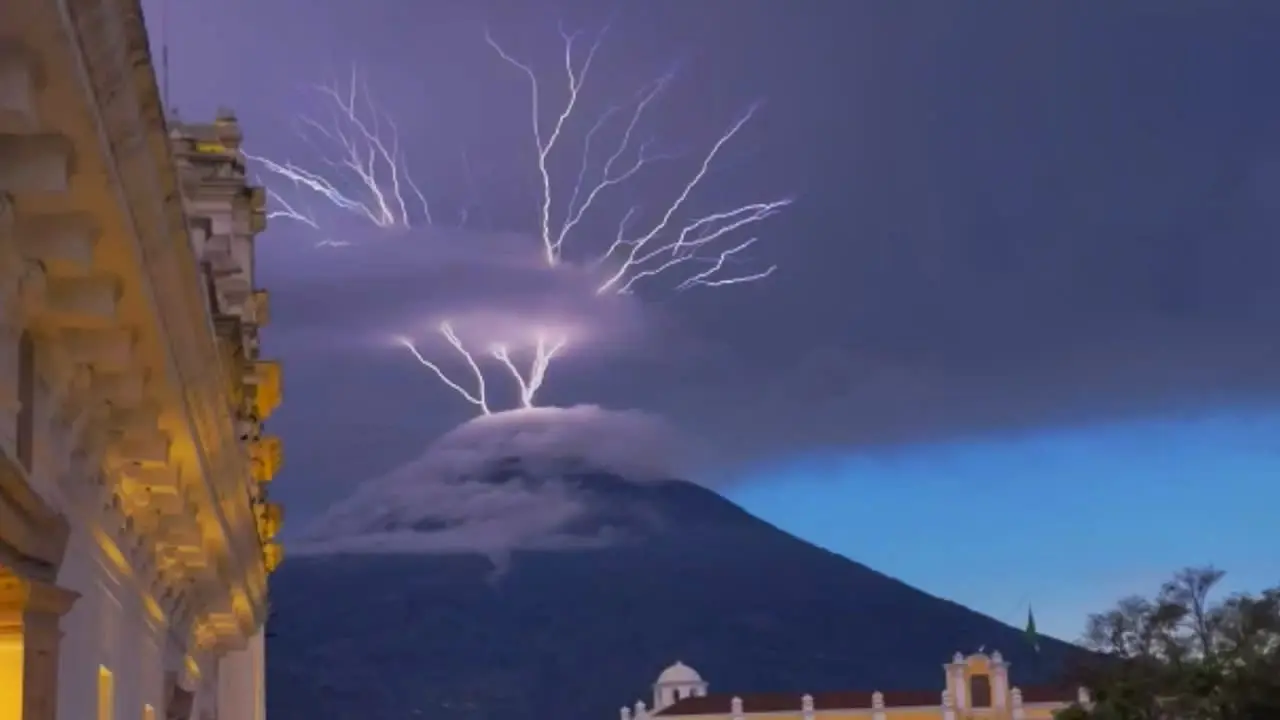 Read Also: Fatal Food Challenge: 25-Year-Old Man Dies After Attempting to Consume 150 Momos in Bihar.
It is a stratovolcano, also known as a composite volcano, because it has been formed with various layers of hardened lava and tephra. Due to the volcano's height, which is 12,340 feet, it seems like the lightning has appeared as coming out of the volcano.
As per the global volcanism program of the Smithsonian Institution, the forested and symmetrical volcano forms an impressive backdrop to the city of Antigua, which is quite the opposite of the Acatenango and Fuego volcanoes; Agua Volcano is an isolated basaltic-andesite tower that makes it visible from all directions. It has been named the water volcano, which originated from a devastating mudflow on 11 September 1541.
That mudflow destroyed the Ciudad Vieja, the first capital city of the Guatemalan, which the Spanish Conquistadors had established.
To get more out of our exclusive news, Follow us on Facebook and Instagram.