The Anti-Corruption Bureau of Hazaribagh has arrested a government officer for taking bribes on her first posting.
Government Officer Caught Red-Handed Taking Bribe on Her First Posting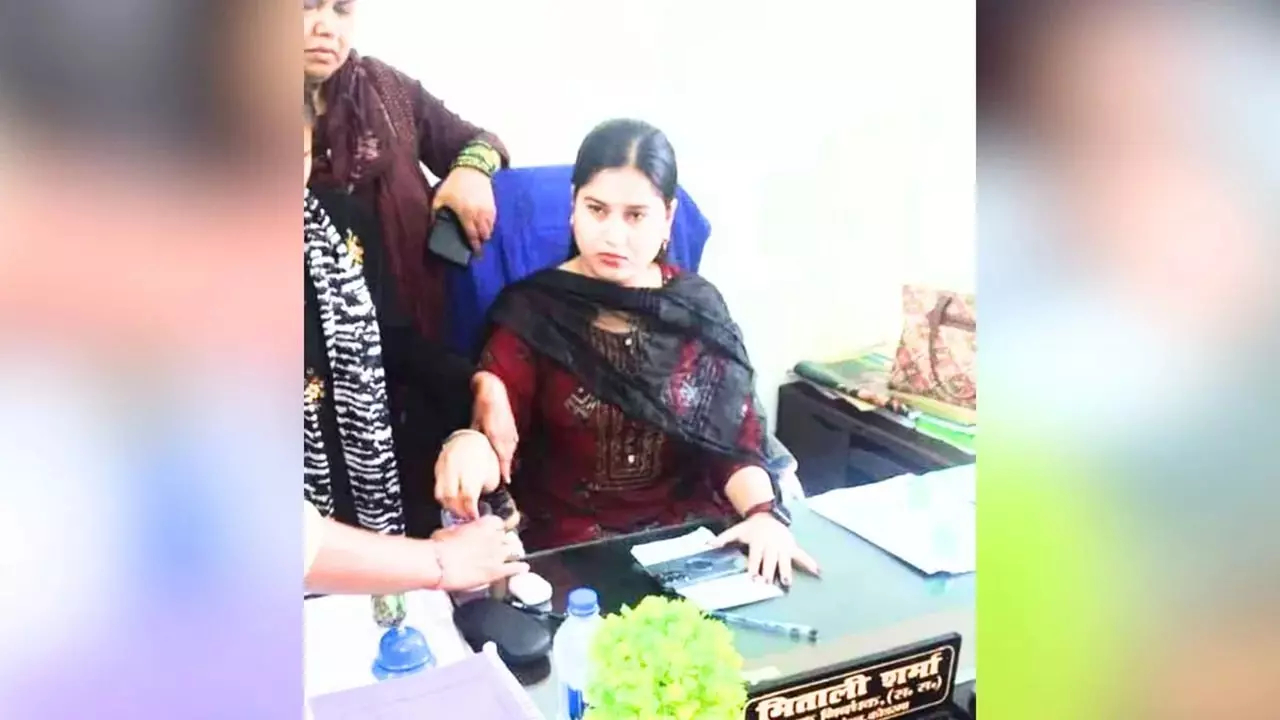 Read Also: Child Abuse at Railway Station: Policeman Caught on Camera Kicking Sleeping Child in UP.
The accused has been confirmed as Mithali Sharma, appointed assistant registrar of the cooperative department in Koderma of Jharkhand. The arrest of Mithali has become viral on social media when photos have been shared of her arrest and taking bribes.
As per the official reports, Mithali Sharma was appointed as her first post eight months ago as assistant registrar and was caught in her first job posting taking a bribe. As per the reports, Mithali conducted a sudden inspection at Koderma Vyapar Sahyog Samiti, where she found some irregularities within the Samiti, but instead of taking action against them, she saw an opportunity and demanded Rs. 20,000 as a bribe to ignore irregularities.
However, a member of her team, Rameshwar Prasad Yadav, couldn't stand by it. So he decided to take action against her demands and filed a complaint with the DG, ACB Directorate General, about her actions. ACB immediately launched an investigation against her to find out the authenticity of the complaint.
As per the investigation, ACB discovered that the Yadav's claims were authentic, so they set up a trap for the corrupted Mithali Sharma, who had demanded Rs. 20,000 as a bribe to settle irregularity. So the team started a sting operation and caught Mithali when she accepted her first installment of Rs. 10,000.
To get more out of our exclusive news, Follow us on Facebook and Instagram.