Once again, JNU – Jawaharlal Nehru University has come into highlights as anti-Indian slogans have been found on the walls of the university with the message of "Bhagwa Jalega," "Free Kashmir," "Indian occupied Kashmir," and more. Footage of these slogans on the university's walls has surfaced online and didn't take time to go viral on social media.
JNU Walls Display 'Bhagwa Jalega' and 'Free Kashmir' Messages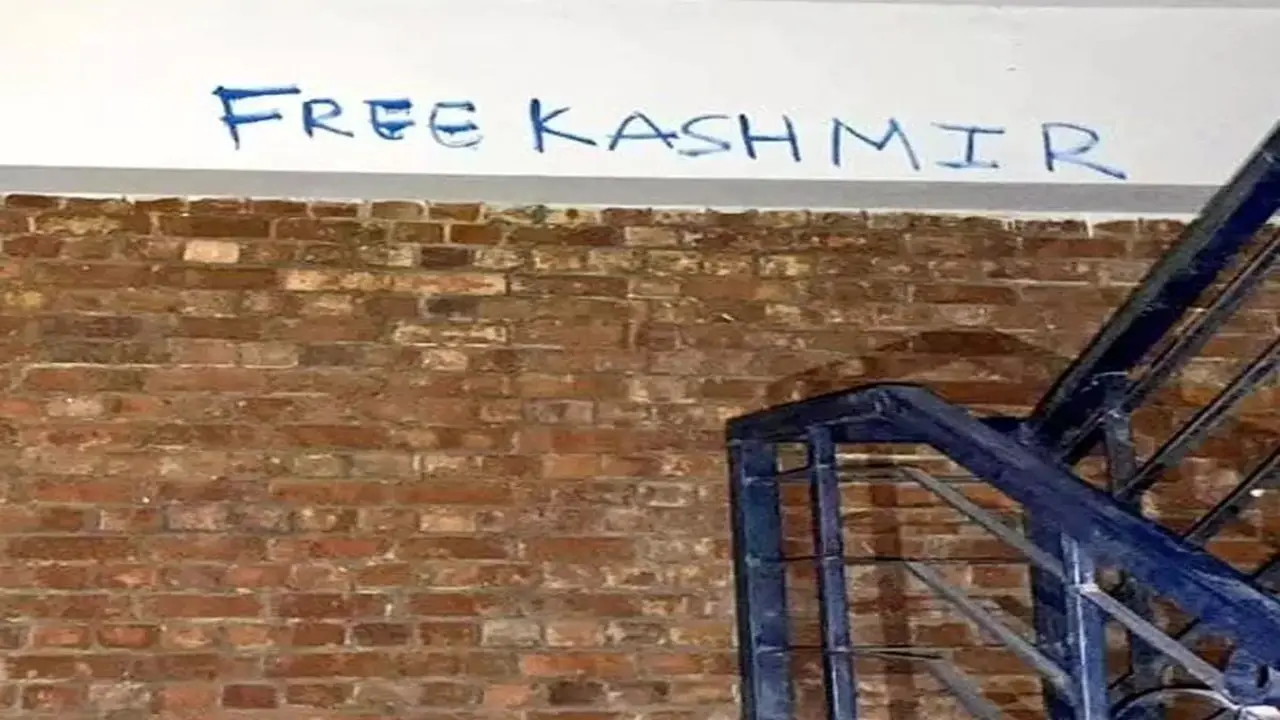 Read Also: Fact-Checking Dhruv Rathee Leads to Attack: Karolina Goswami and Husband's Shocking Encounter.
JNU Students have claimed that the School of Literature, Language and Cultural Studies-ii walls were defamed with such slogans on Saturday night but have been whitewashed on Sunday morning. The anti-social elements have also blackened the nameplates of some professors as well and smeared the ink in some places.
The incident happened after some months of similar incidents where the walls of SL and SIS were defamed with anti-Brahmin slogans with the message "There will be blood," and so on.
The ABVP – Akhil Bhartiya Vidyarthi Parishad has asked for an immediate investigation. ABVP also said that some years back, the statue of Swami Vivekananda was also painted with these types of slogans. This type of incident brings shame to the institution's name on the national level, so ABVP is asking to install CCTV cameras in the university to prevent these incidents in future courses of action.
To get more out of our exclusive news, Join us on our WhatsApp Channel, Facebook, and Instagram.