Ankit Baiyanpuria is an ordinary boy who started his journey as a Zomato delivery boy. Still, recently, his 75-hard challenge has got the eyes of all Indians, which led him to meet with PM Modi. Who is this guy who is getting attention from big names? No one knew him three months ago, but now he has over 5 million subscribers in less than 90 days.
Ankit Baiyanpuria With PM Modi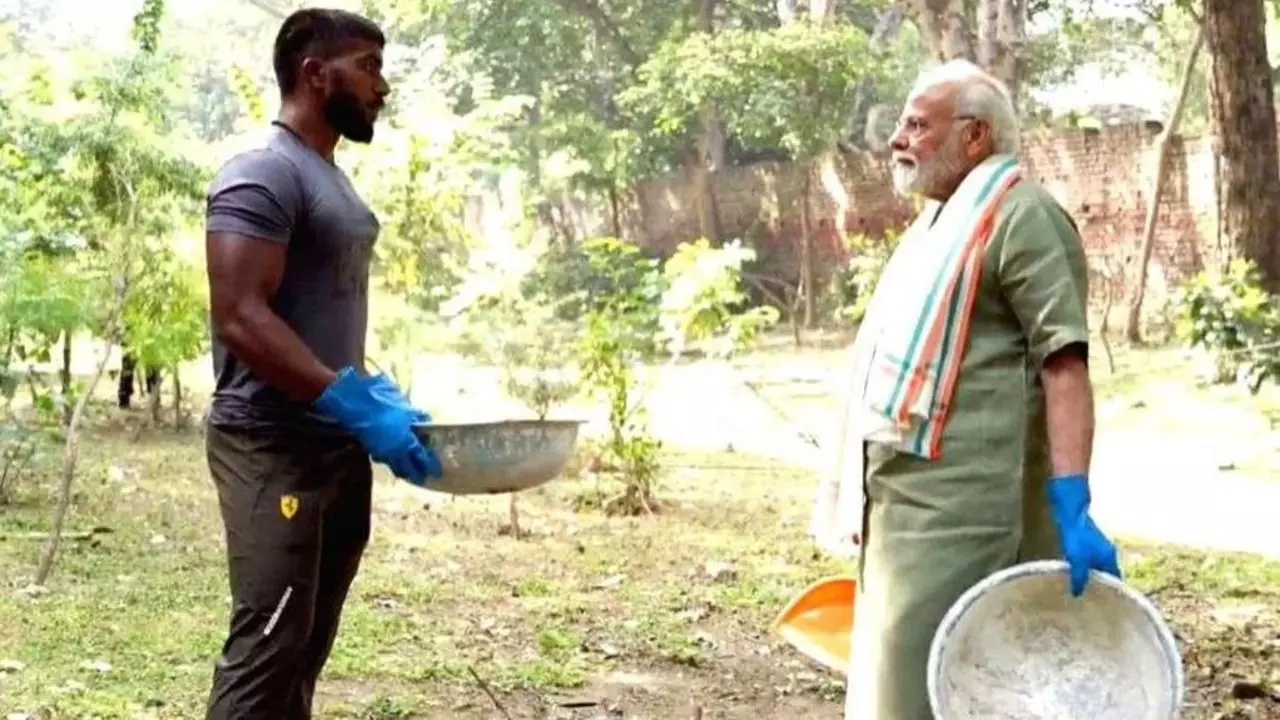 Read Also: Revolution in AI: ChatGPT Now Browses the Web for Real-Time Data, Not Limited to 2021.
PM Modi met Ankit Baiyanpuria, a fitness influencer from Haryana, on Sunday during the Swachhata Hi Seva campaign. During the meeting, PM Modi asked Ankit about that 75-day hard challenge he has been posting daily on his Instagram account, which is why he has gained so much popularity quickly.
PM Modi has taken to the "X," formerly known as Twitter, and shared his meeting with the Baiyanpuriya.
So, What are the basic rules of Ankit's 75-Day Hard Challenge?
Drink 4 liters of water every day.
Work out twice daily, 45 minutes each, one indoor workout and another outdoor.
Taking a selfie after every workout to keep oneself motivated
Following a strict and specific diet with restrictions to alcohol and tobacco without any cheat meals.
Reading ten pages of a religious book every day.
Who is this Ankit Baiyanpuria?
Ankit Baiyanpuria is a former Indian wrestler from Bayanpur who gained recognition as a fitness influencer by promoting traditional and indigenous workout techniques. He is well known for his exceptional workout methods, which enhance physical fitness and promote mental wellness. He also incorporates reading religious books like Bhagavad Gita into his fitness routine.
He got a shoulder injury in 2022 during his mud wrestling days, which shifted his focus from wrestling, and after that, he started his life as a fitness influencer. He discovered Andy Frisella's '75-day Hard Challenge.' which motivated him, and he also started the 75-day hard challenge and posted a short video of his routine on Instagram, which helped him gain 2.5 million followers within just 28 days. Currently, he has more than 5 million Instagram followers.
To get more out of our exclusive news, Join us on our WhatsApp Channel, Facebook, and Instagram.