Mubarak Husain, the Udaipur-Jaipur Vande Bharat train driver, prevented a disaster after applying an emergency break when he spotted stones and rods on the track on the morning of 02 October 2023.
Udaipur-Jaipur Vande Bharat Train Incident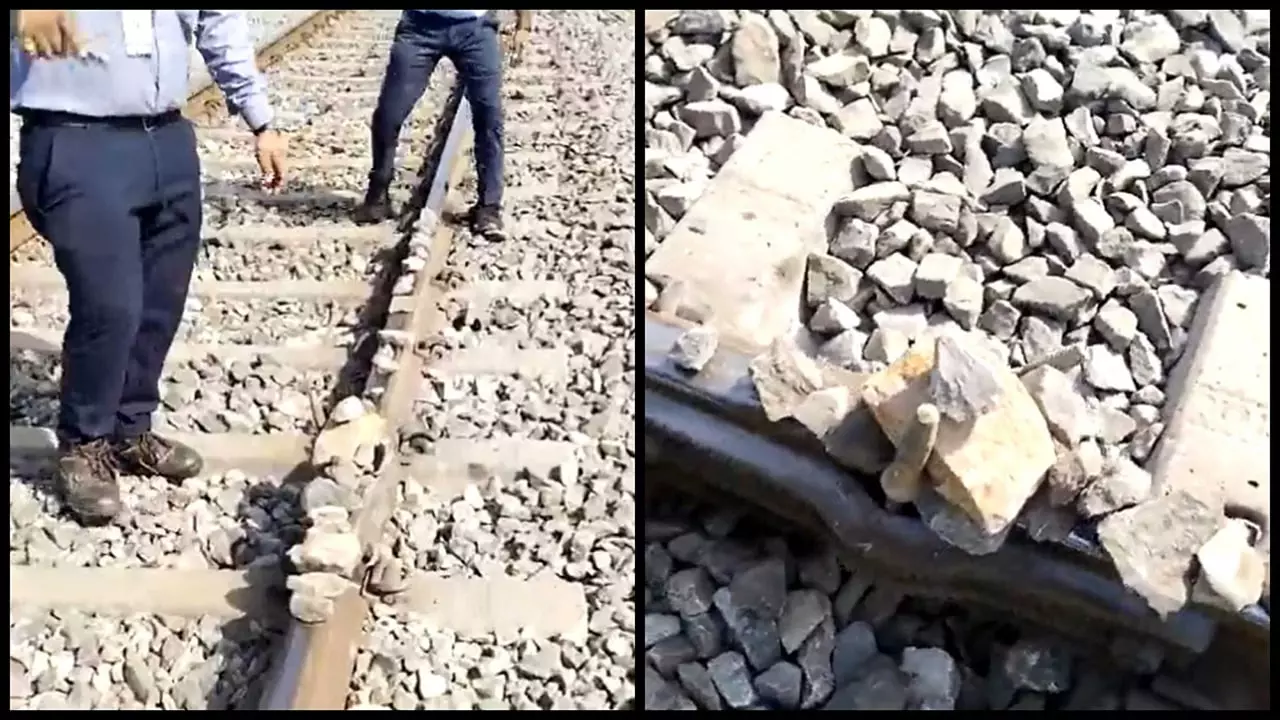 Read Also: Tragic Incident in Hyderabad: Class 6 Student Ends Life Over Tuition Concerns.
The incident has been reported at Gangrar and Soniana railway stations of the Chittorgarh district, Rajasthan. When the train passed Gangrar, Husain saw an alarming sight on the track: two iron roads, each one around 1 foot long, placed on the track around 10:00 a.m.  The iron roads were affixed to a joggle plate, which is used to connect railway tracks. Also, stones were placed on the track, which could lead to a dangerous incident if not seen on time.
But Mubarak Husain, the driver of the Vande Bharat train, has not lost his calm and immediately applied for emergency breaks to prevent the mishap from happening. Then he informed the Train Manager, Deepak Sharma, about the incident.
The Government Railway Police and Railway Protection personnel immediately responded to the emergency. An FIR has also been lodged against the unknown accused at the Gangrar GRP police station under relevant sections of IPC, and a probe has been started to find the persons behind this.
To get more out of our exclusive news, Join us on our WhatsApp Channel, Facebook, and Instagram.