Europe-based YouTuber Karolina Goswami and her husband Anurag Goswami have claimed that fact-checking one of India's YouTube Dhruv Rathee led to an attack on themselves in France and Germany. They posted a detailed video on their YouTube channel claiming that they had done a fact check and challenged Dhruv Rathee, and after that, his fans attacked them in Paris and Berlin, damaged their car, and took away some devices.
Fact-Checking Dhruv Rathee Leads to Attack on Karolina Goswami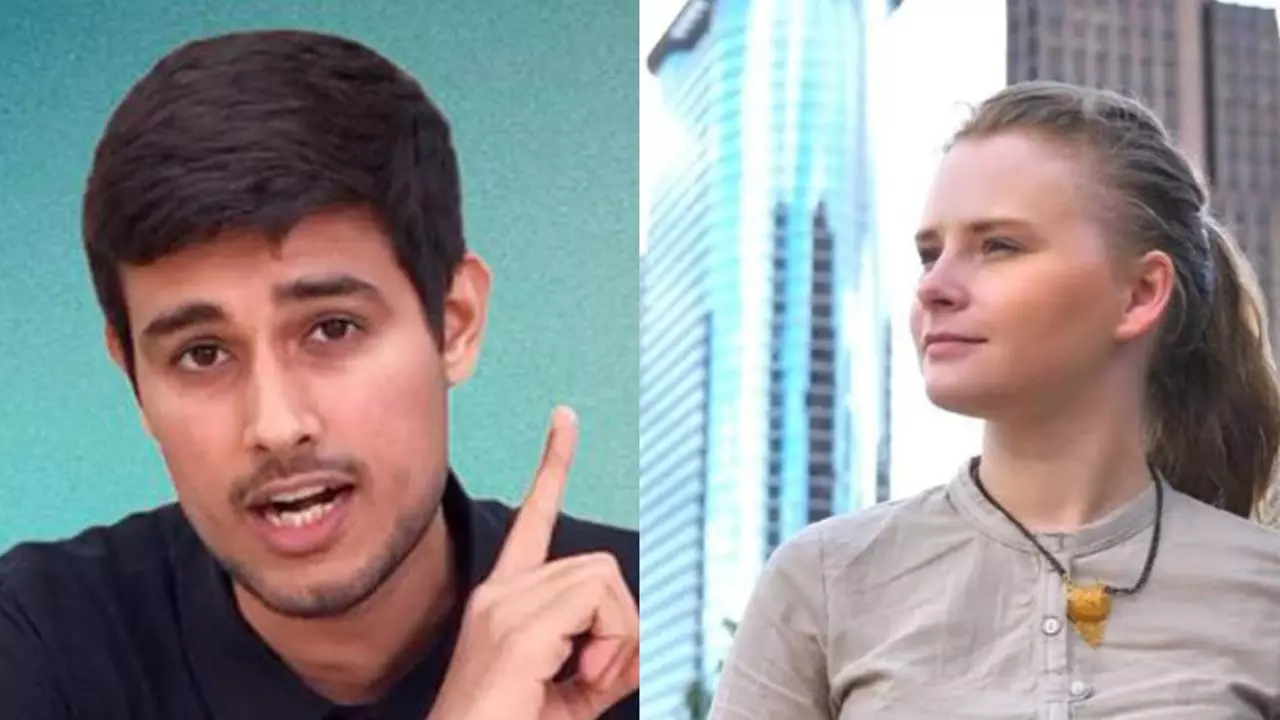 Read Also: Unusual Medical News: Surgeons Extract Earphones, Lockets, Screws, and More from Moga Man's Stomach in Life-saving Operation.
Anurag said that the first incident occurred at the Brandenburg Gate area of Berlin, where Karolina Goswami had to shoot a video. At that time, their kids, Bhevin and Milan, were also with them, and suddenly, one of the supporters of Dhruv Rathee started shouting Rathee will destroy you. We will destroy you. As their kids were with them, the couple ignored him and left that place.
After some days, the same incident happened again in Paris near the Eiffel Tower, where the supporters of Rathee damaged their car and stole a microphone with build storage, which means they had stolen the data from them except all the valuable things were there.
In his video, Anurag Goswami asked Rathee to talk with him man-to-man. He further said that my wife had exposed you by fact-checking your videos to save viewers from the lies, and now we deserve this? Your supporters are threatening us and our family. Talk to me man to man. He further said that Rathee is a shame to the nation because exposing his lies threatened our family. This shows how dangerous his principles are.
The feud between Rathee and Karolina Goswami started in 2021 when she had a fact check on one of his videos based on wrong details. Thus, Karolina Goswami said that you should ask forgiveness from your viewers for spreading fake details. I will check more facts and expose your lies if you do not. She further said that Rathee has been politically motivated, acting as an educator and spreading false information through his Video.
She further claimed that this was not the first time she had been abused or attacked by Dhruv Rathee's supporters. She revealed that she had also been abused and attacked in 2021 when she first made the video of Rathhe and his blind supporters trying to attack her. She said that this was mental harassment, and the couple is planning to file a case against the Indian YouTuber. Karolina Goswami has exposed how her lack of knowledge of Rathee led him to say that Pakistan was much happier than India, based on wrong data.
To get more out of our exclusive news, Join us on our WhatsApp Channel, Facebook, and Instagram.