India and Bangladesh Started Energy Pipeline Project
PM Narendra Modi and Bangladeshi Sheikh Hasina inaugurated the 1st Cross Border Energy Pipeline via Video Conference. This Pipeline project's total cost ₹377 crores, and ₹285 crores of the portion was borne by the Indian government by grant Assistance.
At this event, PM Narendra Nodi said, This friendship pipeline project started a new chapter between India and Bangladesh relations. Bangladesh has made tremendous progress in the last few years, and we are glad to contribute to this development journey with Bangladesh.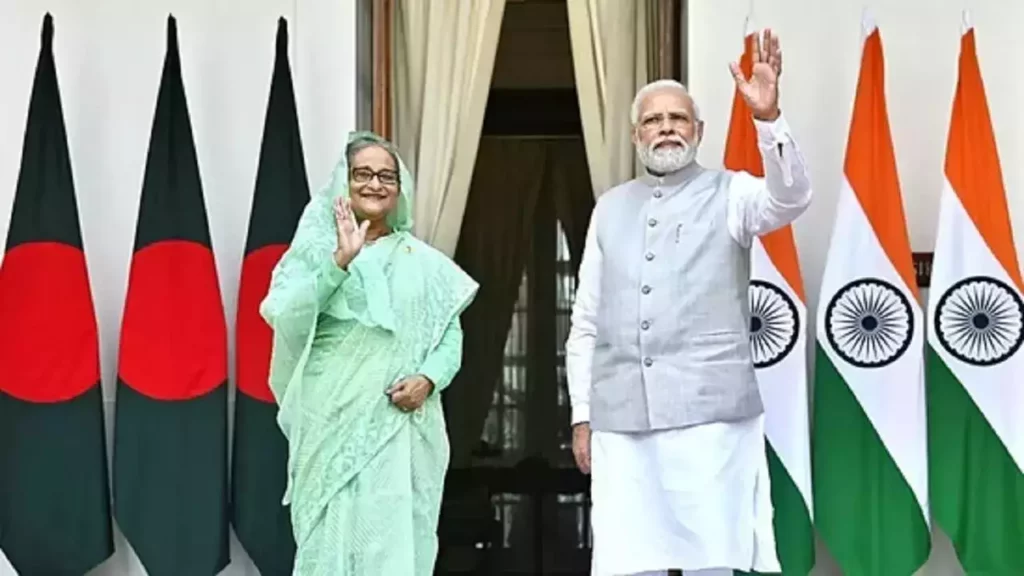 Also Read: India Discourage Settle Foreign Trades in Chinese Yuan
The Project's inauguration is after the birth anniversary of Sheikh Hasina's father, Sheikh Mujibur Rahman, the founding leader of Bangladesh. PM Modi said this joint Project perfectly exemplifies Sonar Bangla's vision.
This pipeline will supply diesel to the seven districts of Bangladesh at very high speed, with a transport capacity of one million metric tonnes per annum. This India-Bangladesh Energy Pipeline Project will transport HSD, a sustainable, cost-effective, reliable, and environment-friendly method, from India to Bangladesh. It will further enhance energy security between the two countries.