Fresh Violence in Gurugram – Yesterday, the communal clash in Haryana's Nuh District resulted in 5 deaths and 70 injuries. And now it has started impacting the Gurugram. Yesterday fresh violence in Gurugram was reported when later in the night, a shop and shanties adjacent to a residential complex were set ablaze on the fire in Sector 70.
Fresh Violence in Gurugram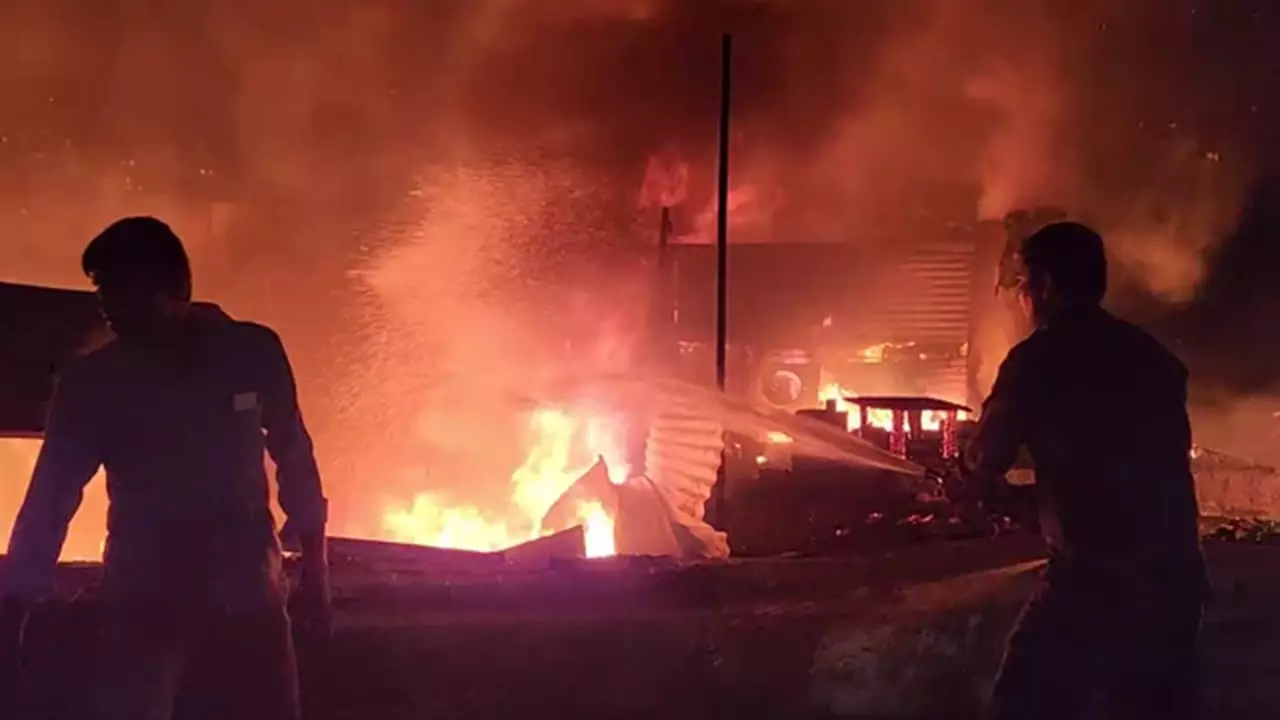 Read Also: Four Lives Lost as RPF Jawan Shoots Inside Jaipur-Mumbai Train.
Varun Kumar Dahiya, Gurugram ACP Crime, has urged people to report the incident of any violence in Gurugram at 112 and don't believe in any rumors. He further stated that the internet is functioning, and they have not restricted vehicle movement.
Badshahpur has also witnessed the rioting, which is 50km from Nuh. Witnesses revealed that around 200 people, armed with stones and sticks, entered the area at approximately 03:00 pm. They vandalized several shops and set fire to an eatery while chanting religious slogans. However, there have not been any reports of any injuries till now.
The violence started Monday during a religious procession at Nuh, 50km from Delhi. People believed Monu Manesar would be present there, a wanted activist of Bajrang Dal. But he has not attended that religious procession. But the people against him attacked the religious procession with stones and sticks.
With time, violence escalated, and at midnight, a mosque was also set on fire to revenge that mobs went on a rampage in Nuh and Gurugram, torching and vandalizing over a hundred vehicles. Due to this violence, four people have been reported dead, including two security personnel and two civilians.
Two thousand five hundred participants sought refuge in a nearby temple and were rescued close to midnight. Authorities are claiming that they are taking action against the accused persons 44 FIRs have been registered against them so far, and they have arrested over 70 individuals behind this violence in Haryana.
To get more out of our exclusive news, Follow us on Facebook and Instagram.