Shocking medical news has been reported from the Moga district of Punjab, where a 40-year-old has been admitted to the hospital to treat severe and prolonged stomach pain. After performing a surgery of 3 hours, doctors removed various unusual objects from the stomach of the 40-year-old man.
Bizarre Medical News from Moga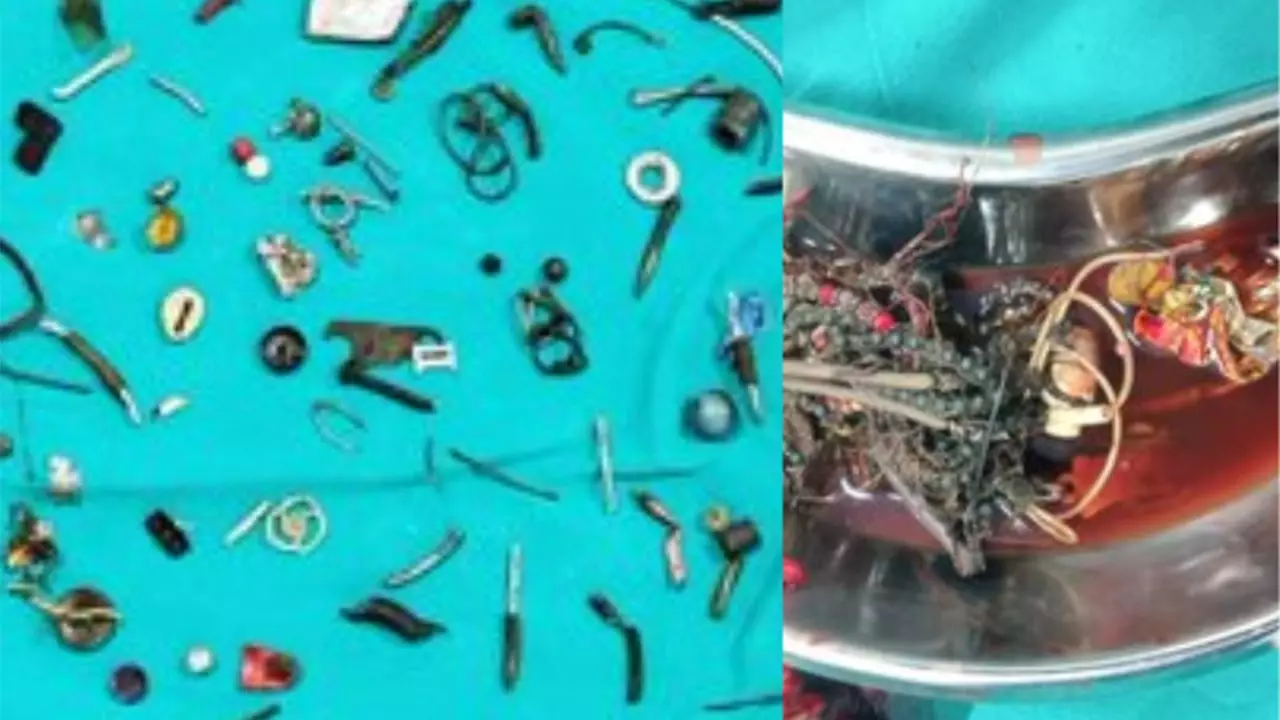 Read Also: Exchange or Deposit ₹2000 Notes, Only 5 Days Have Been Left: What's Next if You Fail?
A team of expert doctors operated on the patient and removed hilarious things such as earphones, screws, lockets, and rakhis from his stomach after a successful operation of 3 hours. Doctors have also removed shirt buttons, Safety pins, and zips from his stomach.
While opening this hilarious medical news to the media, Doctors from the hospital confirmed that the patient had been suffering from stomach pain for the last two years and was admitted to the hospital on Monday with high fever and vomiting symptoms. Doctors performed an X-ray on the patient and were shocked when they saw screws, earphones, nuts and bolts, and magnets inside the patient's stomach.
This was the first such case in the history of the hospital. However, doctors have successfully removed all those items from his stomach and prevented further health issues. Currently, the situation of the patient is critical. The patient's family has confirmed that he was going through some mental illness and was disturbed.
To get more out of our exclusive news, Join us on our WhatsApp Channel, Facebook, and Instagram.