A group of armed assailants triggered a gunfight with the security forces in the Aigejang village when the forces came to counter them.
Deadly Manipur Violence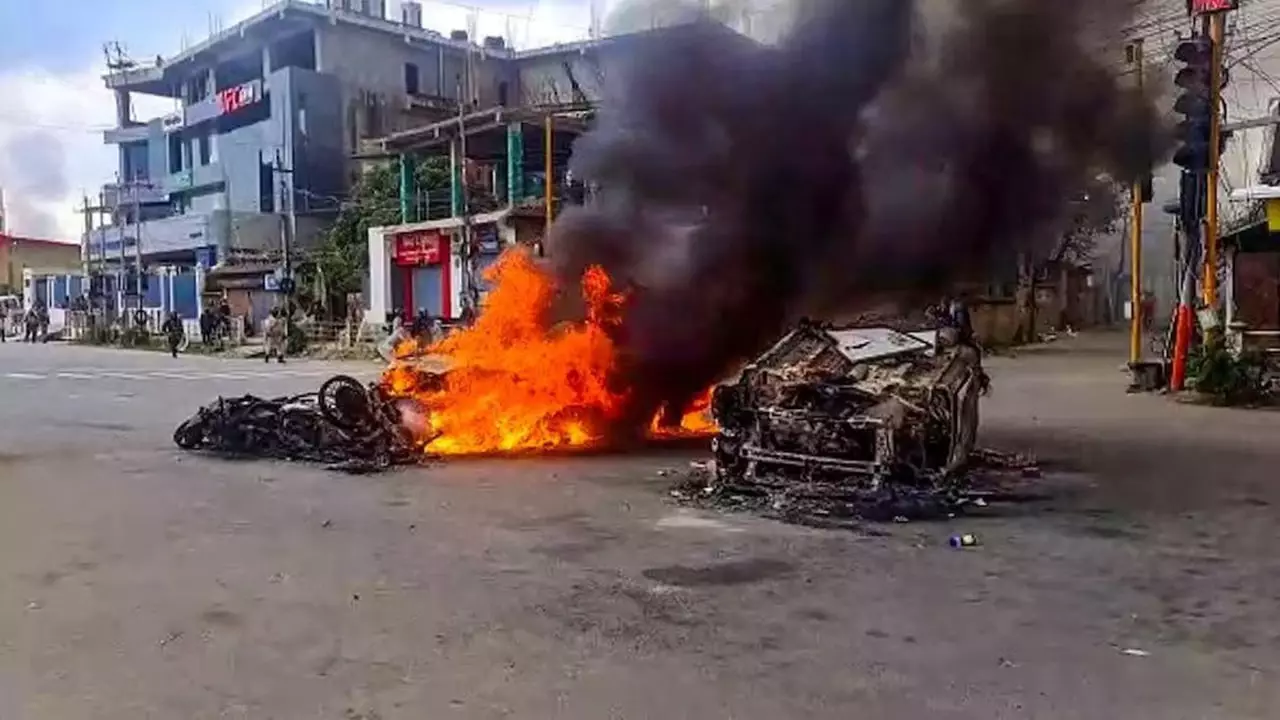 Read Also: Ex-BJP Leader Among Three Arrested in Basti Gang Rape and Murder Case: 36-Hour Manhunt.
As per the reports, a gunfight between the two groups started between 10:00 pm to 10:30 pm on Tuesday night at the Agijang village on the border of Imphal East and Kangpokpi districts. This deadly manipur violence results in 9 deads and several cases of injuries. The armed assailants triggered the gunfight when the security forces came to the area to counter them.
K Shivakanta Singh – superintendent of Imphal East police, said that all the injured have been admitted to the hospital and with one in critical condition. Further, he said that the Assam Rifles is in charge of the security where the deadly incident of Manipur Violence happened last night, but now the condition is all under control.
Till now, at least 115 people have been killed and 40,000 displaced since the violence has been started between the tribal Kukis, who mostly are the residents of the hill districts, and the Meiteis, which is also a dominant community in Imphal Valley.
The main reason for this deadly Maniour violence is the order of the scheduled tribe status to Meities by the court. After the court order, the community protests and daily new violence cases in the state are seen. Authorities have disconnected the internet connection in the affected areas and clamped for a curfew. Additional security forces have been sent to the state amid this increasingly deadly manipur violence.
To get more out of our exclusive news, Follow us on Facebook and Instagram.