Farmers have protested since Monday afternoon, and they had blocked the Delhi Rohtak highway by sitting on a Dharna against the Haryana administration. Amidst this farmers protest, they have also called for Haryana Bandh for today, sitting under the banner of Bharat Bachao Sangharsh Samiti.
Delhi-Rohtak Highway Blockade Ends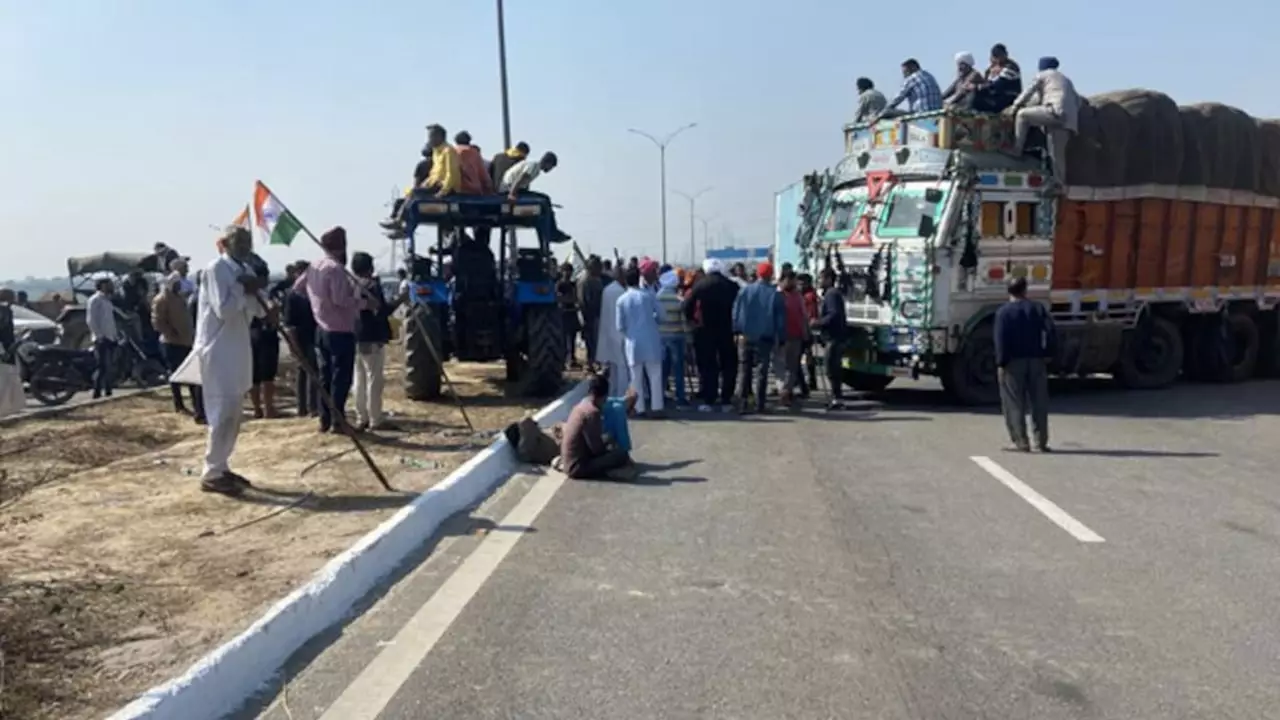 Read Also: Sauce Bottle Licking Incident: Japanese Restaurant Demands $4,80,000 from Teen Boy.
Ramesh Dalal, the national leader of the farmers, was leading this farmers protest. One of the reasons for this protest includes alleged regulations in compensation awarded during the acquisition of the lands for making the rail corridor. Police tried to persuade the farmers not to jam the road, but they were stuck on their demands.
Before jamming the NH, farmers have also performed a "Havan" at Mandothi Toll Plaza on the KMP expressway in Jhajjar. Yesterday the Khap panchayat and the people displaced by the Haryana rail orbital corridor called for Haryana Bandh on 14 June 2023. Ramesh Dalal, the national farmer's leader, also said that the farmer organization had broken the Munak Canal in Sonipat. Further, Delhi's water has been stopped, and they will soon close all the rail routes to Delhi.
In a farmers' meeting on Sunday, they decided to cut everything from Haryana to Delhi, including civil supplies like vegetables and milk. They also plan to call for a "Bharat Bandh" on 18 June 2023 amidst this farmers protest. During that Sunday's meeting between farmers at Mandothi Toll Plaza, they also prepared a 25 points agenda and a 21 members committee which comprises the khap heads, representatives of the village, and various other prominent citizens from Haryana, Delhi, and Rajasthan.
What are the demands of the Farmers?
The main motive of this Farmers protest includes
Increasing the compensation for the land which has been acquired,
Take immediate action against the former chief of WFI, Brij Bhushan Sharan Singh
MSP – Minimum Support Price for the Sunflower
Forgiveness for the loan to farmers,
And various other demands raised by the khap panchayat.
As the Jhajjar Deputy Commissioner Shakti Singh has assured the farmers of a talk with the government within the next three days, farmers have seen ending their blockade at the national highway ending today's farmers protest.
To get more out of our exclusive news, Follow us on Facebook and Instagram.