Delhi-Chandigarh-Haryana Highway is still blocked as the protesting farmers refused to remove their trolleys – trackers from the highway. The highway remained blocked Monday overnight at the Pipli in the Kurukshetra district of Haryana after farmers called for a protest at NH-44 at 02:00 pm on Monday.
Farmers' Protest Causes Traffic Chaos on Delhi-Chandigarh Highway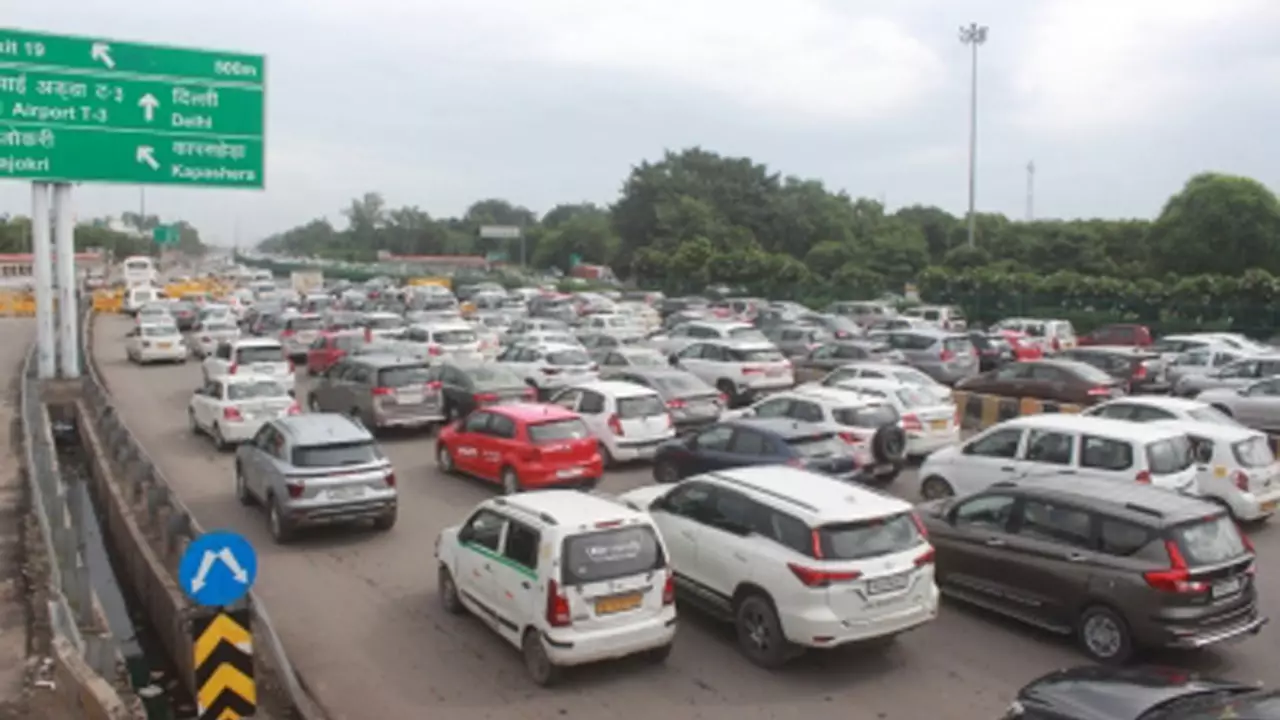 Read Also: Union Minister Giriraj Singh Faces Backlash as Kapil Sibal Condemns "Nathuram Godse' Sapoot of India'" Remark.
Farmers' protest for seeking the MSP – minimum support price for the sunflower crop and demanding the release of several farmer leaders arrested by the police. Protesting farmers have set up a session of panchayat Today morning in Kurukshetra to discuss their next course of action. Meanwhile, police have started diverting the traffic.
The traffic coming towards Amritsar and Chandigarh from Delhi has been diverted from the Sector 2-3 crossing of Kurukshetra towards Brahmsarovar to Kurukshetra University's third gate and via National Highway 152-D. Another alternative diversion has been set up from the Umri Chowk bridge via Umri-Indri-Ladwa on the Yamunanagar-Haridwar-Saharanpur highway amid this farmers' protest.
And the traffic which was going towards Delhi from Chandigarh has been diverted from the Ambala-Saha crossing towards Dosadka, Adhoya, and Ladwa villages, getting back on National Highway 44 in Karnal because of the farmers' protest with one more alternative diversion of Ambala to Kaithal Road and via Shahbad towards Thol village on National Highway 152-D.
Due to this sudden farmers' protest and blockade of the national highway in Kurukshetra, thousands of vehicles were stranded on the highway, including trucks carrying perishable items.
There have been held several rounds of talks between the Kurukshetra Administratives and the farmers, but they still failed as the farmers stuck on their demands and called for a protest. Farmers have also warned the administration as they are calling for a Bandh in Haryana on 14 June 2023.
To get more out of our exclusive news, Follow us on Facebook and Instagram.