According to officials, an incident of parking lot collapse in Mohali occurred during an ongoing digging in the basement of an adjacent building that was already under construction.
Parking Lot Collapse in Mohali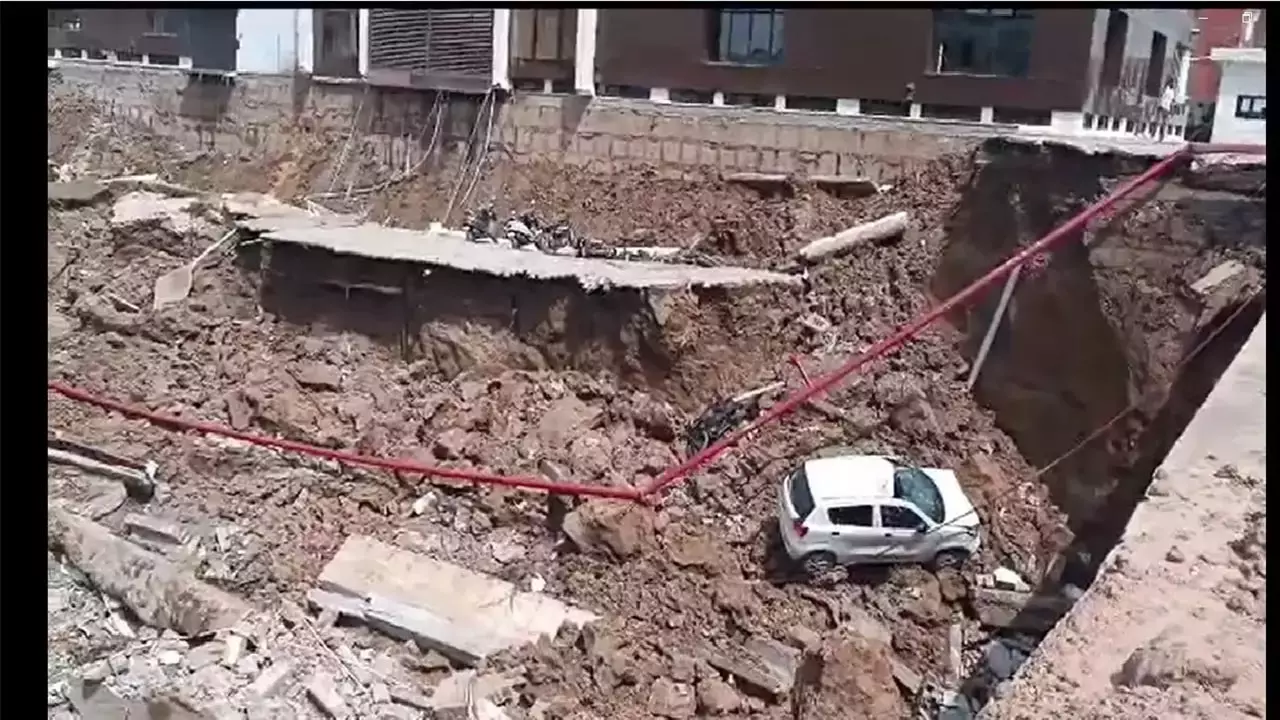 Read Also: CoWIN Data Breach: KC Venugopal Demands Urgent Investigation, Exposes Unencrypted Data.
The incident was reported on Wednesday in Mohali, Punjab, and damaged dozens of vehicles, including a car falling into a 10-fit bottomless pit. The incident of parking lot collapse in Mohali has been reported in the Sector 83 of the Industrial area.
As in the video, the vehicle, including a car, falls into a 10 feet deep pit and gets all damaged as cars and two-wheelers are buried under the debris. However, there was no report of any injury due to this collapse. Local police have filed a report and started their investigation into this collapse.
To get more out of our exclusive news, Follow us on Facebook and Instagram.