ISRO – The Indian Space Research Organisation has confirmed that the upper stage of the LVM-3 M34 launch vehicle, which played an essential role in successfully deploying the Chandrayaan 3 on 14 July 2023, has re-entered the earth's orbit and crash-landed in the Pacific Ocean around 02:42 PM as per IST on Wednesday, 16 November 2023.
Chandrayaan 3's Upper Stage Crashes into the Pacific Ocean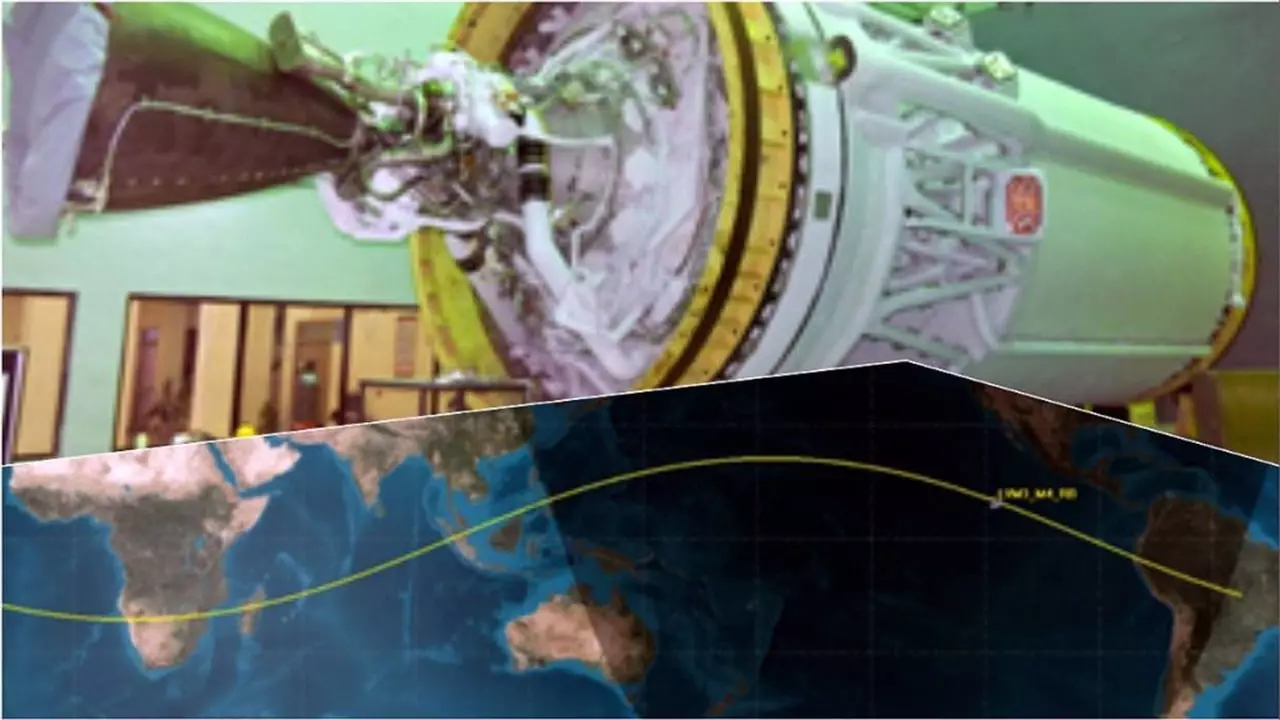 Read Also: Breaking News: World's 10 Most Polluted Cities Unveiled, Delhi Tops the List
This re-entry occurred within 124 days after the successful launch of the Chandrayaan 3 mission to comply with the "25-year rule" set by the Inter-Agency Space Debris Coordination Committee (IADC). This guideline was set to ensure that the space debris of satellites and rockest re-enters the earth within a quarter-century post-mission.
For reentry into the earth, the upper stage of the LVM3 goes into the passivation process, which involves the removal of all residual propellants and potential energy sources within the spent stage so that the risk of accidental explosions can be reduced.
As the ISRO successfully re-entered the upper stage and its disposal, it has also told the world about the capabilities of the ISRO for longer-term outer space projects. ISRO has reinforced its position as a responsible participant in the global space community.
To get more out of our exclusive news, Join us on our WhatsApp Channel, Facebook, and Instagram.