Bomb Thrown at Fumio Kishida During Speech
Fumio Kishida, A Japanese Prime Minister, was attacked by a suspect with Smoke Bomb, but luckily PM evacuated successfully. On Saturday, he was giving an Outdoor speech in Western Japan when someone threw a smoke bomb at him louder explosion was heard.
Prime Minister took cover and saved himself. Police rushed on a guy at a scene and arrested him immediately. According to the Police, there were no injuries.
Prime Minister resumed his speech by saying, "Police are investing the details of the loud explosion sound in the previous speech. I'm sorry for causing many people to be concerned. However, we must carry on – As we are in the middle of an important campaign for our country's election.
Elections in various regions are to be held on April 23. This incident happened 65 KM southwest of Osaka City. Before the explosion, exceptional local seafood was being served to the Fumio Kishida. He looked behind in shock as he heard the shouts in the area.
A man identified by the newspaper Asahi as a staffer of the fishery, co-operative grabbed that man to the headlock, and Police dragged him to the ground. Later, everyone heard a loud explosion, and a smoke cloud was visible around the Prime minister. The cylinder thrown by the person is like a cylinder.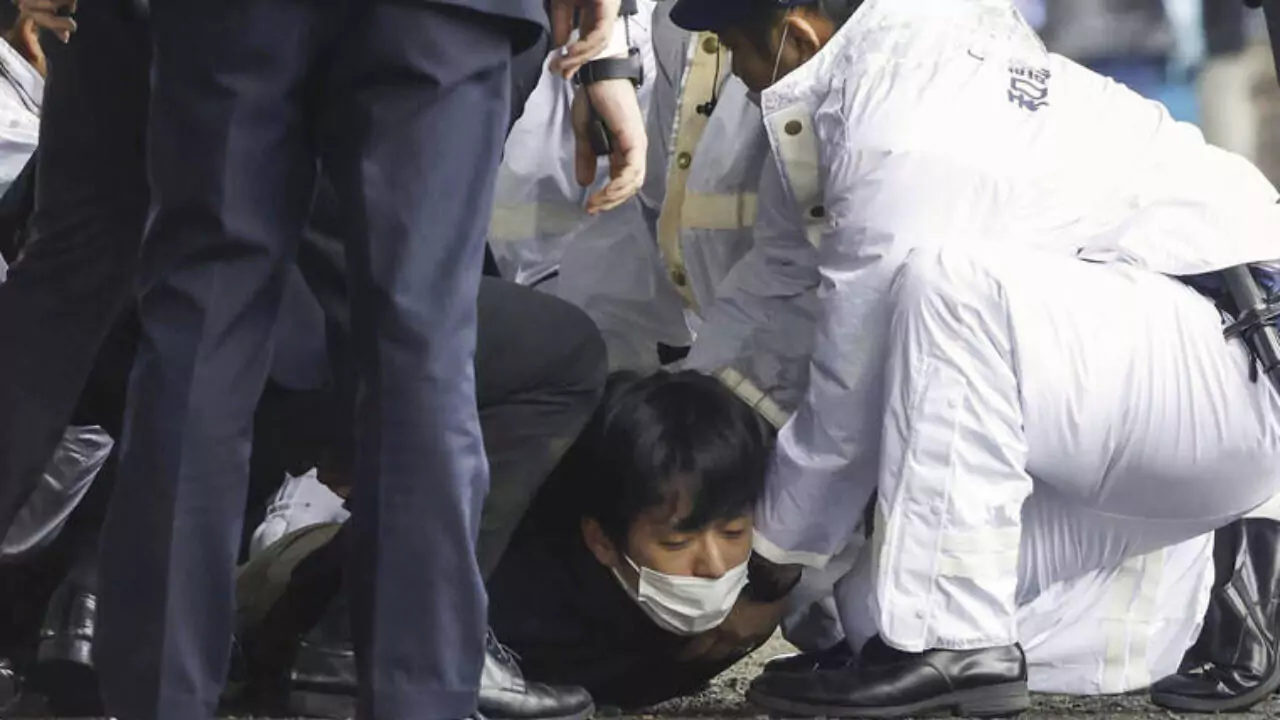 Also Read: Suicide Bombing in Pakistan Mosque 87 Died
The crowd was running in several directions after the explosion, and Police rushed to the suspect and dragged him to the ground. Then, in 20-30 seconds, the Police moved that person from the place. Police arrested the 24-year-old man and asked him questions, but he didn't answer anything.
Prime Minister Fumio Kishida will host a G7 summit in Japan next month. But, after this incident, he didn't change the security plan.