Blinkit delivery partners are on strike in various Delhi, Noida, Faridabad, and other NCR regions. Thousands of employees are on strike as they said it would become difficult for them to sustain as per the new delivery payout structure.
Blinkit/Zepto Delivery Executives' on Strike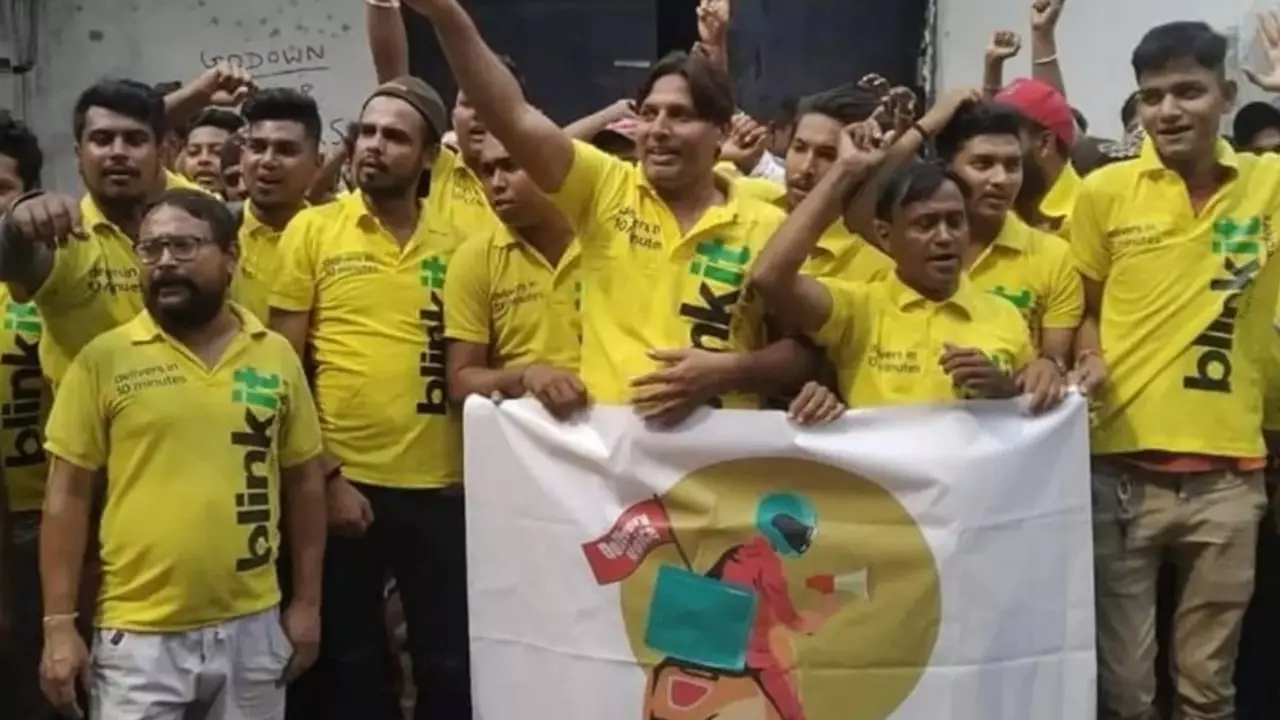 Read Also: The Rare 'Diamond Within a Diamond' Found in Gujarat's Surat
It has been the 6th day since the protest has been going on, and various stores are facing a lot of problems due to the protest. Several stores have been closed down, and various are operating at a fraction of their capacity due to the staff shortage. As a result, the company is unlikely to reverse its new payout structure.
As per the new payment structure of the delivery app, delivery partners will now get Rs. 15 per delivery instead of Rs. 25, which they were getting earlier. Thus they will have fewer earnings than before. So the delivery partners of Blinkit have decided to protest as they said that it would become difficult for them to sustain their income and job due to lower earnings.
Ashneer Grover, CFO who has developed Grofers, now know as Blinkit, commented on this situation through his twitter account and said.

BlinkIt / Zepto – problem is not ₹15 for delivery against ₹50. Problem is 10Min delivery has no economics – low ticket size and low margin can never be solved through forced low delivery cost. BlinkIt journey : 90 Min (bull run) —> Next day (bear run) —> 10 Min (bull run) —> ??
Many users have responded to the tweet by sharing their inconvenience stories with Blinkit. As a result of the protest, 50 stores have been closed till now, and users are worried about when the situation will be fixed.