Alibaba Shares – Chinese big tech giant Ali Baba group faced its most significant decline in share value on Monday. The share value has reduced to 7.1% on Monday, which tends to an overall loss of $22.7 Billion and tends to decline more casualties as the share price is still falling, which can lead overall loss of $25 Billion. This is the most significant and worst decline in Alibaba Shares Market Price.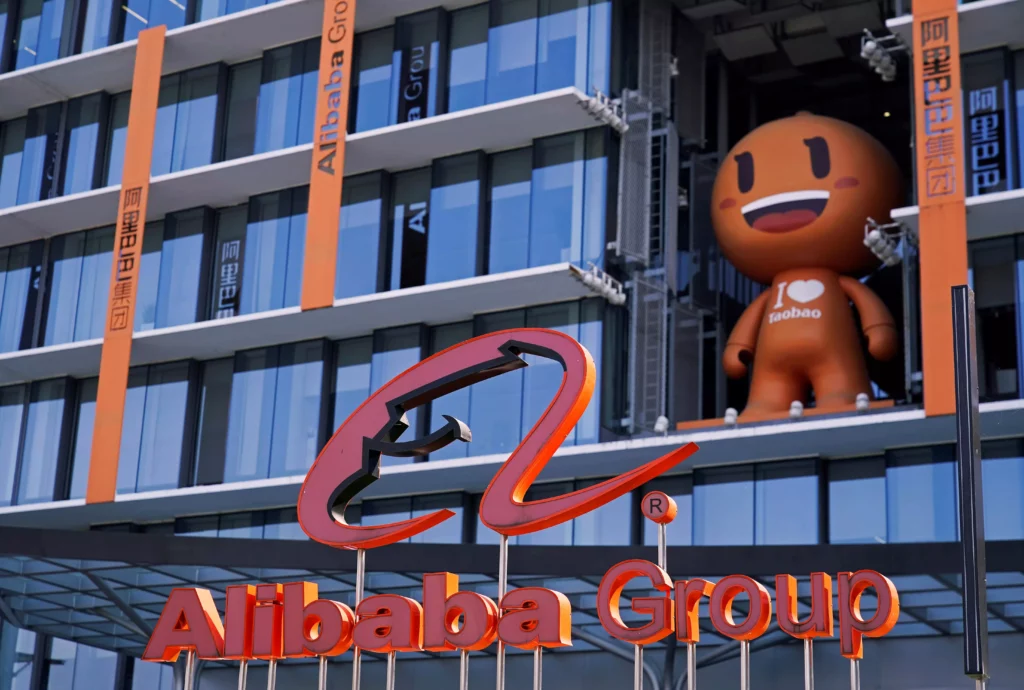 Read Also: The Downfall of Jack Ma: How the former Ant Group CEO lost it all.
Many big investors in the market are still stressed about whether Alibaba will be able to recover to the price with which it has opened the market. There were bullish reports by some brokers, such as Goldman Sach Group Inc. and Citigroup Inc., which tended to undermine the gains.
Banny Lam – Head Researcher at Ceb International Inv Corporation Limited, has been reported that Some prominent investors have become alert and looking for a rise in the share price to recover their losses and some significant business guidance. Further, he stated that Alibaba Shares would fly high again soon.
Alibaba Shares Price Fluctuation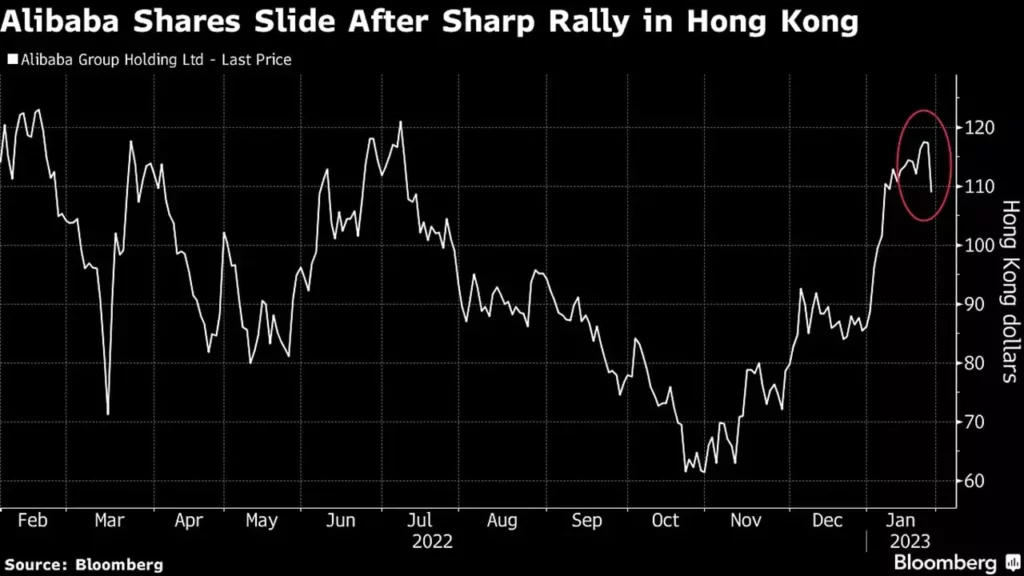 It has been reported that Alibaba has gained profits from its extended rally from October to 75%, the highest ever in Hang Seng by any tech company. Alibaba Shares were not the only ones that were flying high. And NetEase Inc. & Tencent Holdings Limited were enjoying the bullish market.
As Bloomberg reported, there has been a decline of around 4% in Alibaba shares' forward earnings for the next 12 months since mid-December. If we technically say Alibaba shares were overbought the last three weeks before Monday's big crash.
We daily see the decline of different shares in values and fluctuation in various shares or even talk about the crypto market, it's also very fluctuating. So what do you think is the main reason behind these fluctuations, and how will Alibaba be able to get its share price back?