The residents of Anchorage – The largest city in Alaska, reported an earthquake with a magnitude of 4.7 today morning. The residents have claimed they woke up this morning shaken by this.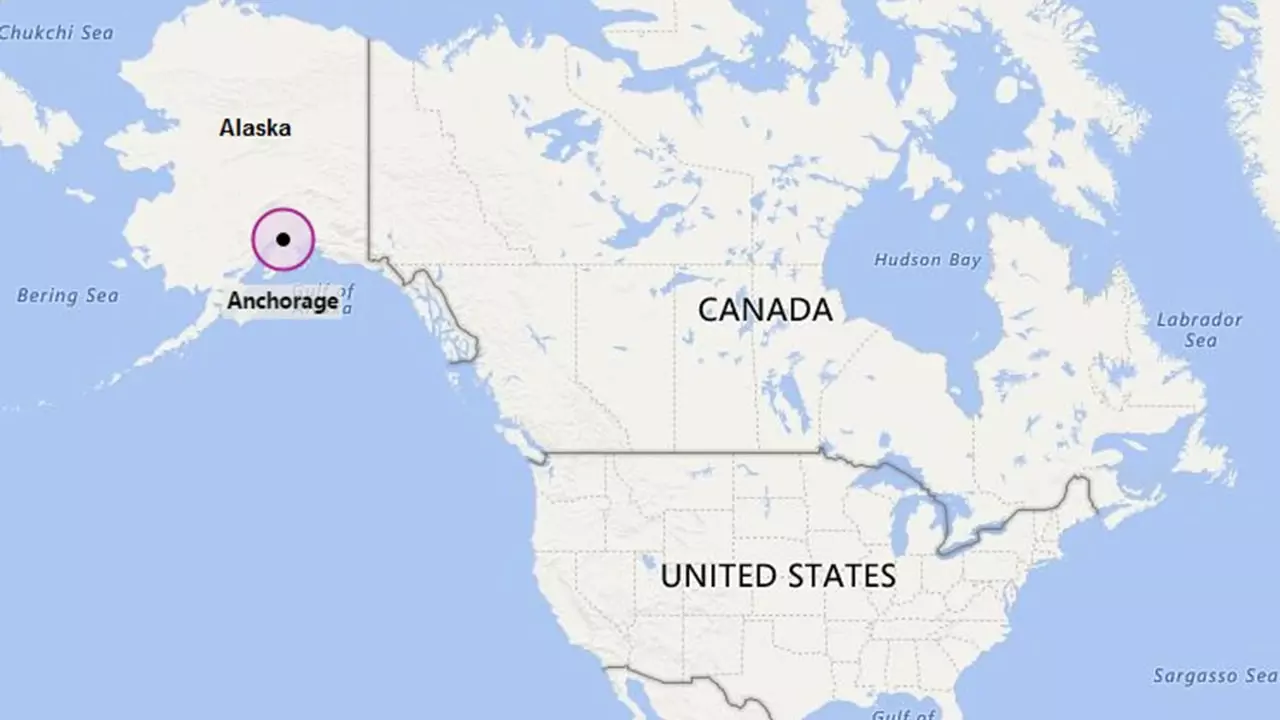 Some residents have taken on Twitter that they are still feeling shaken. This natural dissaster was not massive, but it was for a long time. One of the residents on Twitter has said – "Short and not too strong in downtown Anchorage."
Alaska Earthquake Center
The Alaska Earthquake center tweeted, "We have reviewed a magnitude 4.6 event at 08:43 AM, 16 miles deep and 9 miles WSW of Hatcher Pass. This event was felt throughout the Anchorage area."
So How are you, our readers from Alaska? Are you well? Please share with us what you feel about this earthquake.
Recent Earthquakes in Alaska
It has been stated that Alaska is the number one area for earthquakes; it has faced earthquakes more than any other city in the United States. The second biggest earthquake in the world also occurred in Alaska on 27th March 1964. Alaska has a great history of earthquakes as
Alaska faces an earthquake of around 8 or more magnitude after every 13 years.
With 7-8 magnitude every year
And per year, around 6-7 earthquakes of 6 magnitudes.
5-6 earthquakes for 4.5 magnitude
And an average of 1,000 earthquakes have been located in Alaska every month.
About Anchorage, Alaska
Anchorage is the largest city in Alaska, located in the state's south-central region. It is a popular outdoor destination for fishing, hunting, and skiing. The city is also home to the Tony Knowles Coastal Trail, an 11-mile-long trail that offers stunning views of the city and the Chugach Mountains. Additionally, Anchorage is home to the Alaska Native Heritage Center, which celebrates the culture and history of Alaska's indigenous people. The city is also a transportation hub, serving as a starting point for many trips to the state's wilderness areas and remote villages.
Anchorage is a vibrant and diverse city offering various activities and attractions. Some other things to know about Anchorage include:
Anchorage is known for its spectacular natural beauty, with easy access to the Chugach Mountains, the Kenai Peninsula, and the Matanuska-Susitna Valley.
The city is home to the Alaska Native Heritage Center, a great place to learn about the state's indigenous cultures and see traditional dances and performances.
Anchorage is also home to the Alaska Aviation Heritage Museum, which celebrates the state's rich aviation history and has a collection of vintage airplanes and helicopters.
The city has a thriving arts scene, with numerous galleries, museums, and theaters.
Anchorage is an ideal starting point for exploring the state's vast wilderness, including Denali National Park and Preserve, home to North America's highest peak, Mount Denali.
The city is also a popular destination for fishing and hunting, with many opportunities to catch salmon, halibut, and other fish and hunt for big game such as moose and caribou.
Anchorage has a good infrastructure, with many amenities such as good restaurants, hotels, and shops.
The city has a relatively mild climate compared to the rest of Alaska, with average temperatures during the summer around 60-70F and winter around -10 to 10F.
The city is home to the most extensive military base in Alaska, Elmendorf Air Force Base, a significant employer in the area.
As we know, Alaksa is the hub of Earthquakes, so Alaskan, how are you managing this challenging nature? Please inform us about this, be safe, and take care of your nearest one. If you need any help, let us know through our comment section. We will try our best to help anyone needy.