Chief Minister Mr. Eknath Shinde has said they will secure the investment worth 1.36 Lakh Crores during this World Economic Forum. And It has already signed the MoUs of Rs. 45,900 Crores on the first day of the World Economic Forum, which was held In Davos.
Mr. Shinde has further stated that he is having back-to-back meetings at the Swiss Alps Ski Resort Town. Eknath Shinde with Uday Samant is campaigning at Maharashtra Pavilion, and they are also personally interacting with big business tycoons to secure a good deal.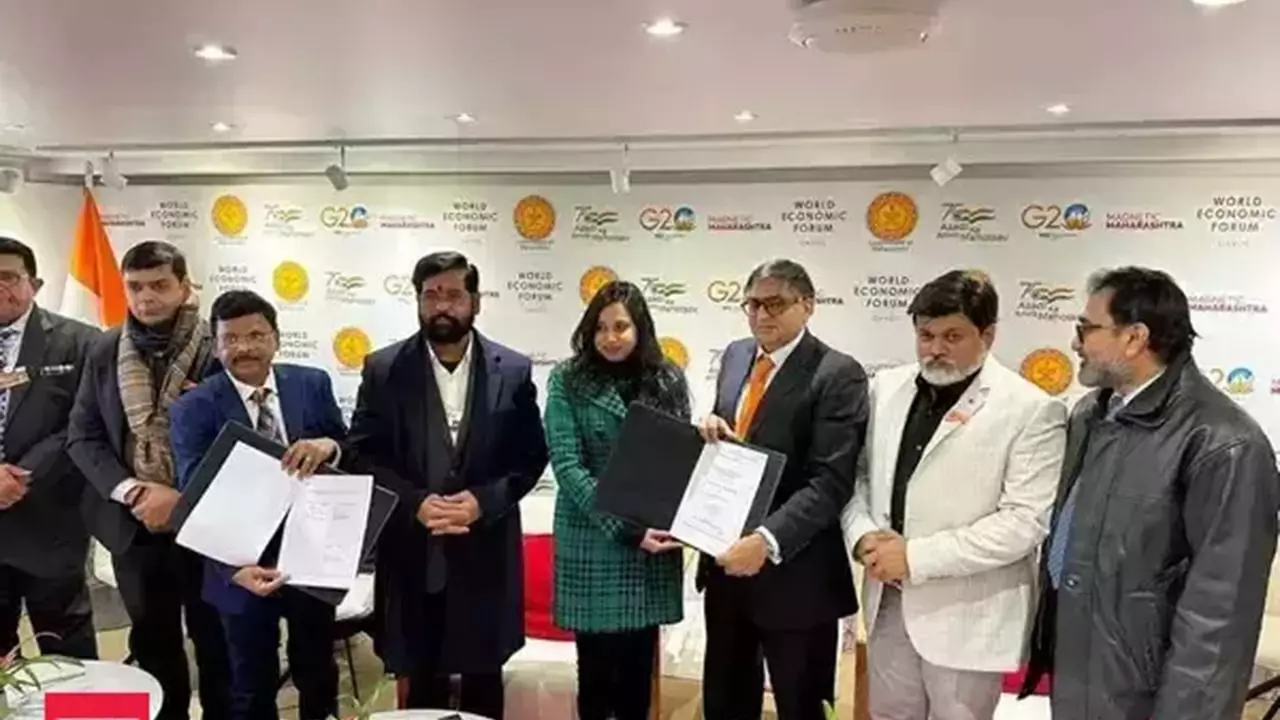 Mr. Samant has stated that a deal of Rs. 45,900 Crores has already been signed, leading to 10,000 new jobs.
What Does MoU include at World Economics Forum?
The MoU, signed on the first day of the World Economics Forum, has included the following projects.
Greenko Energy Project Private Limited worth Rs. 12,000 Crores
Indus Capital/ICP Investments worth Rs. 16,000 crores.
Berkshire Hathway Home Services Orenda India worth Rs. 16,000 Crores
Nipro Pharma Packaging India Private Limited, worth Rs. 1650 crores
Rukhi Foods worth Rs. 25 crores
During an interview, Mr. Shinde has told that some MoUs are already signed on the first day, and some are in queues, and they are planning to get genuine deals of around Rs. 1.36 Lakh Cores in this World Economic Forum, which will also create lakhs of new jobs for the youth.
Further, Mr. Shinde has said that these projects include automobiles, data centers, renewable energy, pharmaceuticals, and various other sectors. And further added that the Government of India is committed to providing all the facilities required to its investors.
World Economic Forum Week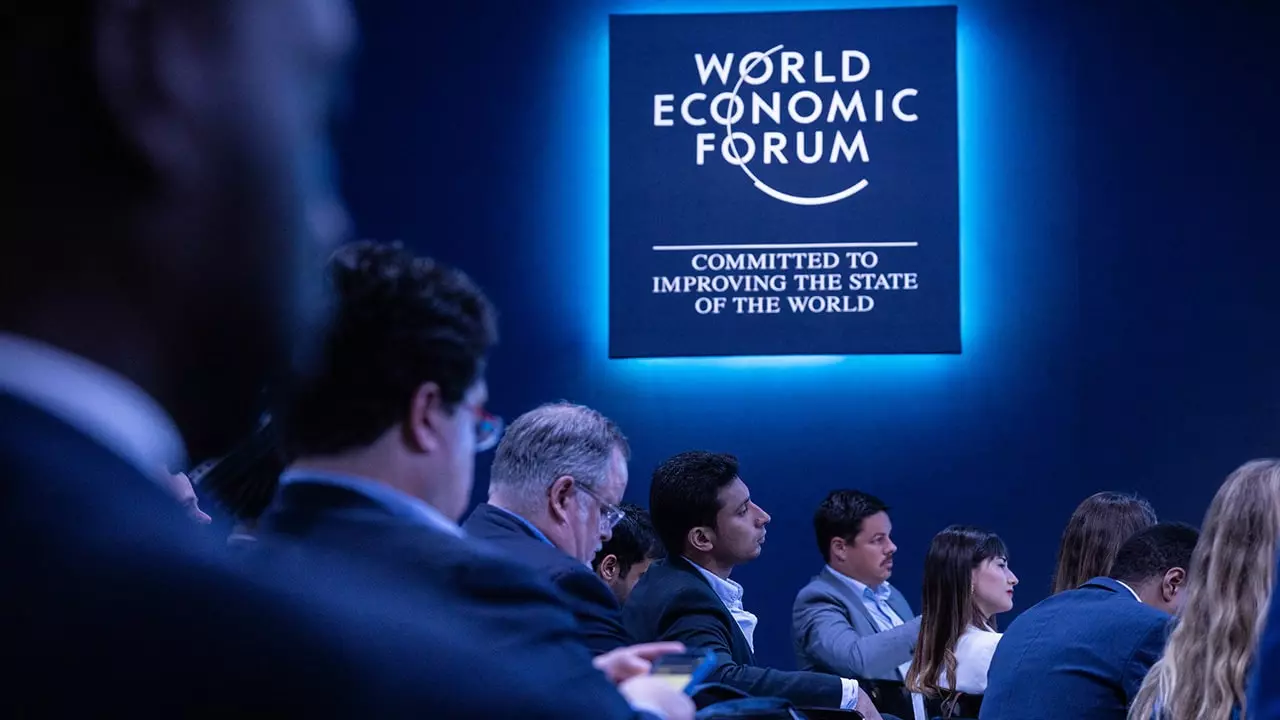 The annual meeting of the World Economic Forum has been held in Davos for the year 2023 and will be from 16th January to 20th January 2023. This annual meeting is generally held in January, but its schedule has been disrupted due to the Covid Pandemic for the last two years. The main focus of this event is to bring together all of the business tycoons, government, and civil society in one place.
In World Economic Forum Week 2023, around 50 heads of government officials from G20 and G7 countries will be attending this event, and with them, 200 cabinet ministers will also be present. We can also see 1500 business leaders in this week of WEF 2023. They together will represent all 130 countries this week.
The central theme of this WEF 2023 is "Cooperation in a fragmented world." But we have to see which global challenge will be the foremost priority of this World Economic Forum.
World Economics Forum Agenda 2023
It has been stated that this WEF will cover the following global challenges, but it is unclear which global challenge will be the top priority.
The cost of living crisis
The climate crisis
The growing food crisis
The 'Fourth Industrial Revolution
These are the major critical points for the World Economics Forum Agenda 2023. Let us see what the representative of 130 countries think about these challenges, their solutions to overcome them, and which challenge is their priority. But if we look at all of them, all these challenges are a super priority as they affect the world.
The Bottom Line: As we have seen, Mr. Shinde is planning to get deals of around 1.36 Lakhs crores, and as per them, it will lead to the generation of lakhs of new jobs. So do you think it will help the general public or be one more medium to fill the pockets of corrupted ministers?
Please share your thoughts through the comment section and tell us which global crisis impacts living significantly and how it should be handled.