Shashikant Prajapati, a 26-year-old  from Bihar, India, has created a new world record for crafting the world's smallest wooden spoon, sized at 1.6 mm (0.06 in).
Indian Man Creates World's Smallest Wooden Spoon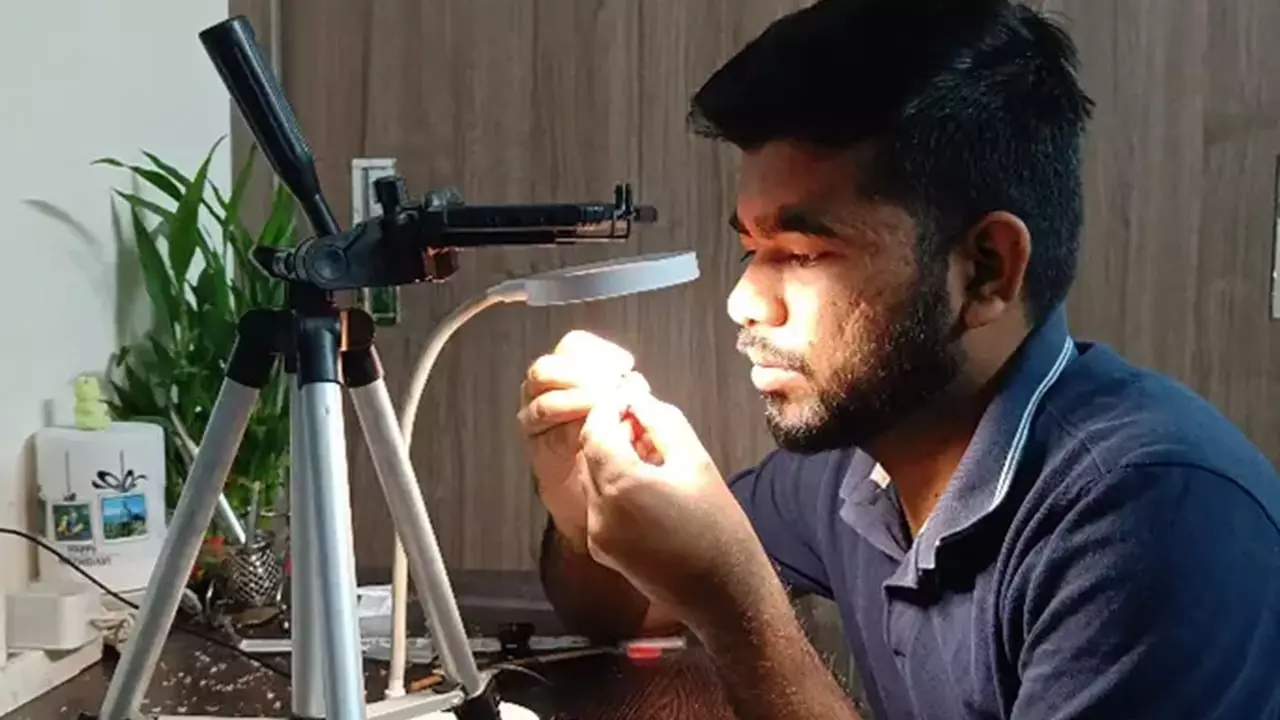 Read Also: 21-year-old Inmate Escapes Jail Months Before Release, Faces 40 Years More in Prison.
He made this new record of the world's Smallest wooden spoon of 1.6 mm by breaking the older record of the wooden spoon of 2mm, which was also set by another Indian, Navratan Prajapati Murtikar, in 2022. To be eligible for making this record, the spoon must be the replica of a standard wooden spoon, meaning it must have a handle and an evident bowl.
Shashikant said that making a spoon from wood is relatively easy, but making the world's smallest wooden spoon is difficult. As per the rule for this record, one can use multiple pieces of wood to make the spoon. However, Shashikant used a single piece of wood to craft this spoon using a surgical blade and a knife. Before making the perfect one, he had done a lot of practice on different iterations around 10, and then he made the perfect spoon to make it to the Guinness world record.
Shashikant is very passionate about the micro arts. He has previously broken the record of most chain links carved from pencil lead, and that too twice, first in 2020 and again in 2021. However, now the record belongs to another Indian, Kaviyarasan Selvam.
Shashikant said that winning his first Guinness world record in 2020 was like a dream come true. However, making world records is not easy work. But he said nothing is easy in this world, and he must work hard to gain something. He said these world records give him the strength to do more such work.
To get more out of our exclusive news, Follow us on Facebook and Instagram.