A Russian court has given orders to freeze all the Russian Assets owned by Volkswagen as the company tries to exit the country. Over a lawsuit by the Volkswagen manufacturing partner in Russia – GAZ, Volkswagen has to face a $201.3 Million lawsuit along with the freezing of its assets.
Volkswagen Assets Frozen By Russian Court
Read Also: Hackers Can Access Exynos Chip Phones with Just a Contact Number. Google has Reported 18 Vulnerabilities.
The company suspended its operation in Russia in March 2022. It was in deals to sell its assets, including its main manufacturing plant in Kaluga, with a production capacity of 225,000 vehicles in a year. But in the meantime, GAZ, who was also the contracted partner with Volkswagen and manufactured Volkswagen vehicles in their factory in Nizhny Novgorod, filed a lawsuit saying that Volkswagen wanted to exit the company and terminates their contract with us. Due to this, they have been unable to sell the vehicles since last August and facing a significant loss. So they are seeking 15.6 billion roubles, which is around $201.3 million, for their damages due to the loss faced by the termination of the contract.
So in the lawsuit filed by the GAZ, the Russian court gave orders to seize all the assets owned by the company. Volkswagen's Russian Subsidiary seemed to be surprised because, as per them, the exits were done by a mutual agreement with all the concerned parties, and the last year, they were selling all their Russian-based assets. To this, GAZ and Russian authorities have not commented anything.
Along with Volkswagen, Many Other Car Makers Have existed in Russia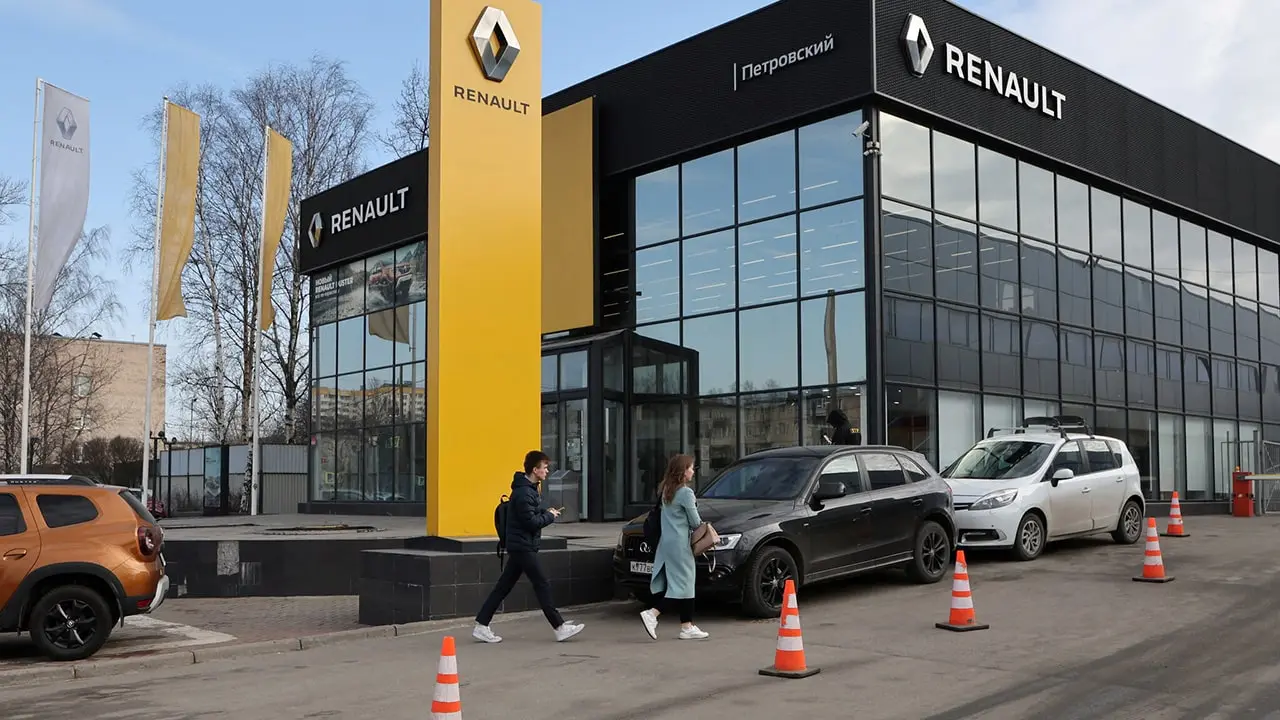 Be noted that Volkswagen is not only the auto manufacturing company that wants to exit the country. Many other famous car makers also exist in Russia over the Mexico incident amidst Russia-Ukraine Conflict. Last year France-based Renault also exited the Russian market by selling most of its shares to a Russian State entity for a symbolic fee of 1 rouble by writing off its $2.35 billion valued assets.
After the Moscow incident, they have made it clear that every company from the unfriendly country should be required to win approval from the government again if they want to sell their Russian assets. Foreign investors fear that as Russia is bringing restrictions to the sale, they may take action to use the strategy of nationalizing the assets.
Last year, Russian President Vladimir Putin ordered the seizure of complete control of the Sakhalin 2 gas and oil projects in Russia. He took almost 50% of the project from the SHELL and two other Japanese Trading Companies.
Russia is facing a big hit after the Mascow decision to send thousands of troops amidst the Ukraine Conflict. And there has been a fall of 67% in automobile parts and manufacturing since the collapse of the Soviet Union.