Mahindra Acquired MITRA Agro Equipments
Mahindra and Mahindra, Farm Equipment Division, Purchased Omnivore VC's stake in MITRA Agro Equipments to increase the existing stake from 47.33 percent to 100 percent and made its owned Subsidiary of Mahindra.
Omnivore takes exit from two companies in around seven months. In August 2022, Omnivore sold its stake in Eruvaka to Netherlands-based company Nutreco and now sold its stake in MITRA Agro Equipment to Mahindra.
The Company plans to expand its product portfolio in Indian networks and cross-border markets after the acquisition by Mahindra. The company was founded in 2012 by Devneet Bajaj. The company is an old player in high-precision orchard sprayers and early comers in the Indian Agritechh startup ecosystem. Omnivore, a venture capital firm that invests in Agritech Startups in India, is the company's first investor.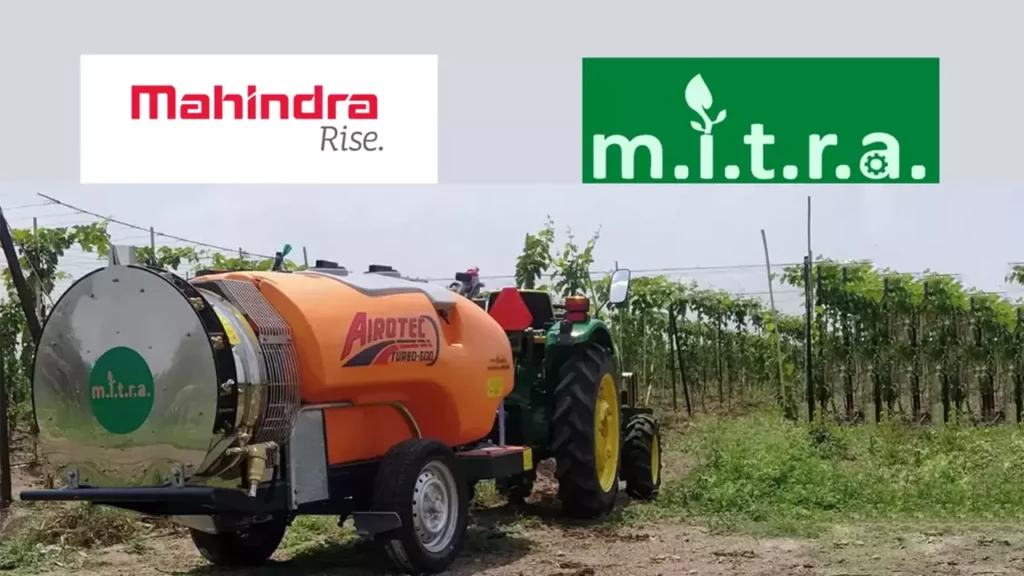 Also Read: Most Popular UPI App Phonepe Raised Another $200 Million from Walmart.
The founder of MITRA said, The Journey of eleven years of building a dedicated team, over ten innovative products, and various rural sales strategies and taking an exit from the company is satisfying.
Hemant Sikka, The President of the Farm Equipment Division Mahindra, said, The extra purchases of shares in MITRA would help in the Growth and expansion of Mahindra in the horticulture market.
Mahindra established three global technology centers in Japan, Finland & Turkey to add innovations in Indian Agriculture.