A preserved note from 1934, the period of great depression, has been auctioned for $480,000 in the US. As per Dallas-based auction house Heritage Auctions, the note was issued in the year 1934 and was graded EPQ – Exceptional Paper Quality by the PMG – Paper Money Guaranty.
Vintage $10,000 Note from 1934 Auctioned for $480,000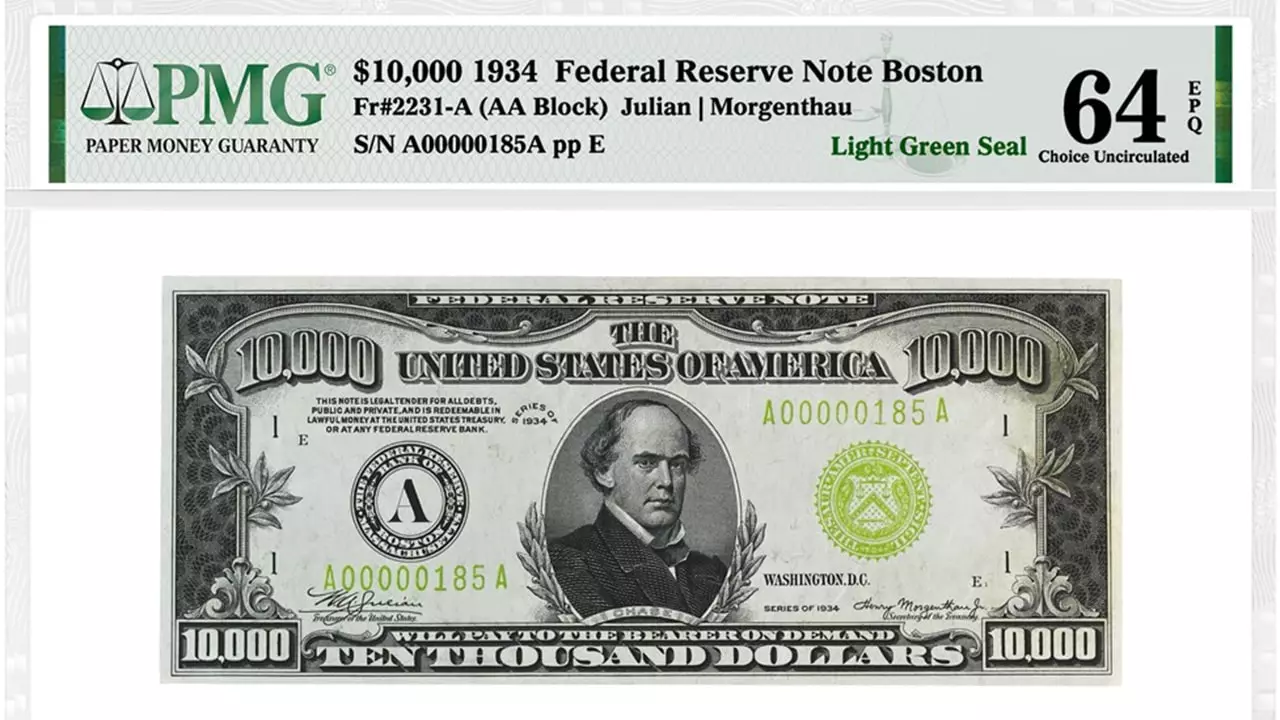 Read Also: Severe Health Crisis: California Woman Loses Limbs Due to Undercooked Tilapia Fish.
The rare note from 1934 features the image of Salmon P. Chase, the Treasury Secretary of then-President Abraham Lincoln. It has topped the auction by a record-breaking selling price, and on the sale of this rare note, Heritage Auctions Vice President Dustin Johnston said that notes of large denominations always attract collectors of all levels.
This note has broken the record of the previous highest-selling note, which was also $10,000 from 1934 and was auctioned in September 2020 for $384,000. The particular note auctioned for $480,000 had never been in circulation. The $10,000 bill was the highest currency denomination notes to be circulation and is used to transfer funds with the Federal Reserve Banks. However, because of the lack of the use of this note in the general public, these bills were discontinued in 1969. And since then, the higher denomination notes circulating in the US are $100.
To get more out of our exclusive news, Join us on our WhatsApp Channel, Facebook, and Instagram.