There is already a lot of tension going on between Ukraine and Russia. In the meantime, A new video is going viral on social media showing a Ukrainian MP Punches Russian Representative because of the flag snatching at a conference in Turkey's capital Ankara.
Ukrainian MP Punches Russian Representative for Flag Snatching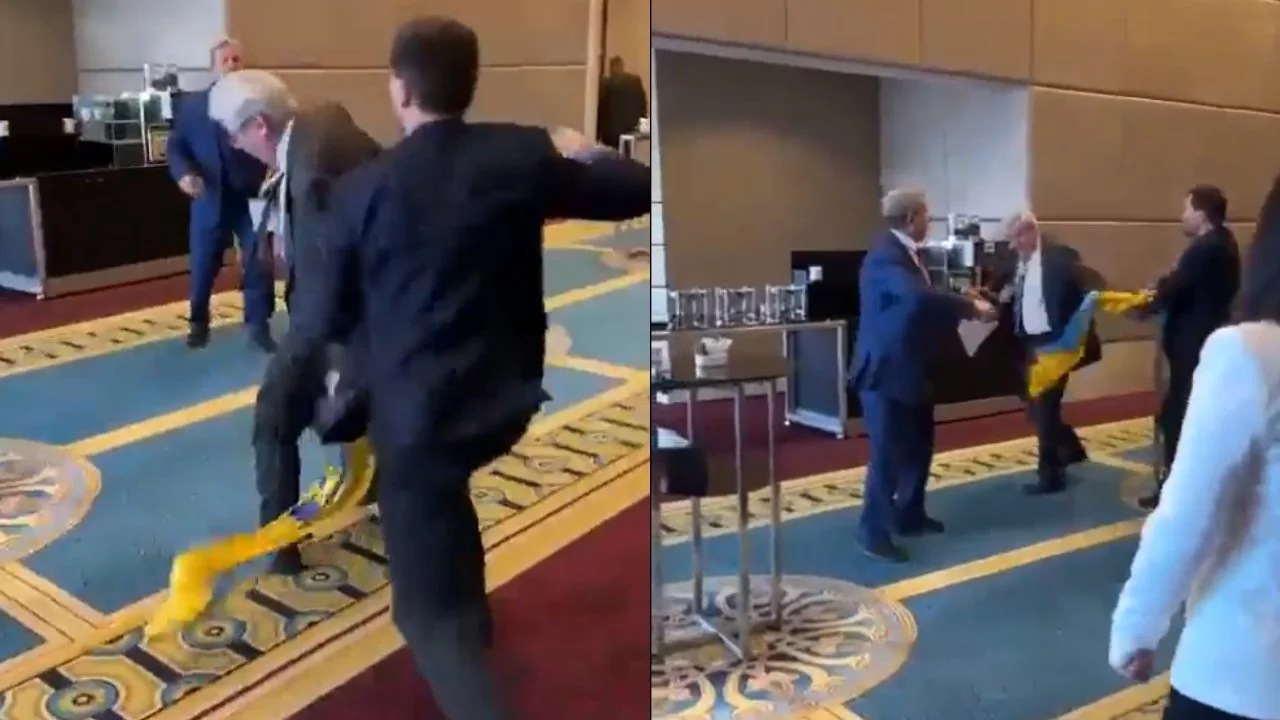 Read Also: Inside the Mind of the 13-Year-Old Who Created a 'Kill List,' and Tragically Ended 8 Young Lives at a Serbia School.
The incident was reported during the Black Sea Economic Cooperation's 61st General Assembly of the Parliamentary Assembly (PABSEC) in Ankara. The countries of the Black Seas have been gathered on this occasion to discuss multilateral ties on the technological, economic, and social fronts.
But during the event, an incident occurred where some representative of Russia was seen snatching the Ukraine flag amidst the tension between Russia and Ukraine, responding to which one of the Ukrainian MP Punches Russian Representative and pushes him away to take back the flag.
Advocate Ibrahim Zeidan has been seen supporting the incident, saying the Russian representative deserves the punch for taking the flag from the MP of Ukraine, Mr. Marikovskyi.
This incident shows how the critical situation between Russia and Ukraine is still growing, which started last February and is still spreading. Now it is affecting the areas of Kyiv, Odesa, Kherson, and Bakhmut.
Found this article interesting? Follow us on Facebook and Instagram to read more exclusive content we post.