On Friday, Tornado Hit Alabama and Georgia in the United States 9 people were killed, including one child. However, rescuers were finding the survivors after a tornado swept through the southern us. Central Alabama was met with terrible results; seven were killed only in Alabama.
According to Reuters, County Coroner Buster Barber said, "We are finding more bodies as we speak." Search teams are finding more people might be the number of deaths will increase throughout the day. Rescuers are cutting the fallen trees and removing the waste of destroyed homes to find the survivors.
Read Also: Watch – "Black Lives Matter" – Footage of Tragic Incident of Keenan Anderson Released!
National Weather Service (NWS) already reported 35 tornados on Thursday. It swept across the south. In Alabama and Georgia, winds damaged the building and power supply. As a result, thousands of homes in the region are without power.
Damages by Tornado in Various Locations
According to Poweroutages, around 15,000 homes in Alabama are still without power since Friday. Georgia and Mississippi were also blackouts.
Rescuers took 12 people to the hospital. In addition, dozens of homes were destroyed, and Tornado flew the mobile homes into the air.
They don't just fly; mobile homes are taking to the air to the distance. In addition, some communities and churches moved their hand for help to provide food and hot showers for the needy.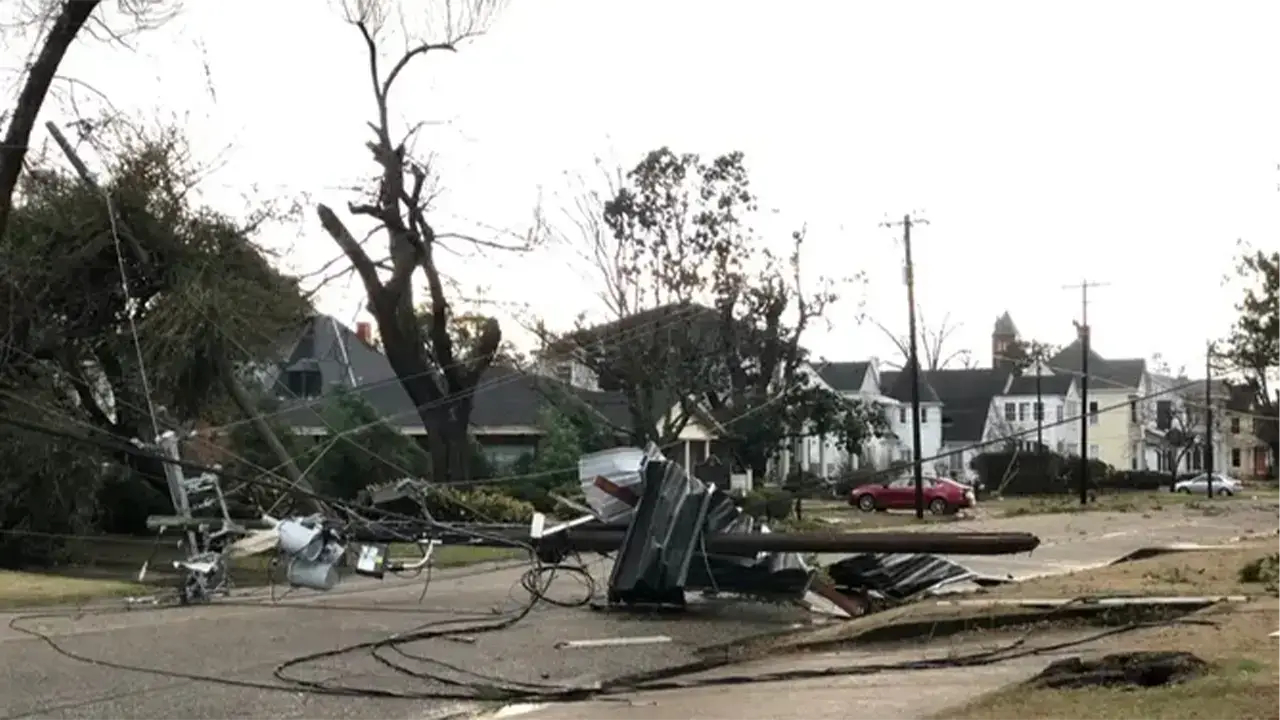 The city of Selma also hits the tornado. Tornado damaged many buildings, but no reports for deaths were reported. However, there are a lot of downed power lines and danger in the streets.
In Georgia, a tree is fallen on a car and killed a five-year-old child. The adult passenger is still in a critical situation. A train is also tracked off in the same country. Finally, somewhere in Georgia, around 20 people were gathered at a funeral home, running for cover as a big tree is fallen on the building.
The Authorities are working to search the people. We wish better for the United States.