A beloved teacher, Keenan Anderson, has been tased to death by the Los Angeles police. The teacher was also the Cousin of Patrisse Cullors – co-founder of "Black Lives Matter. The 31-year-old teacher died in a traffic accident when he was stun gun by a police officer. On Wednesday, the LAPD released the footage of the incident publicly.
As per the footage, it has been shown that Mr. Anderson was begging for help by saying. Please help me, and they are going to kill me. At one time, he also said they were trying to George Floyd.
Why LAPD Use Stun Gun on the Cousin of Cofounder of Black Lives Matter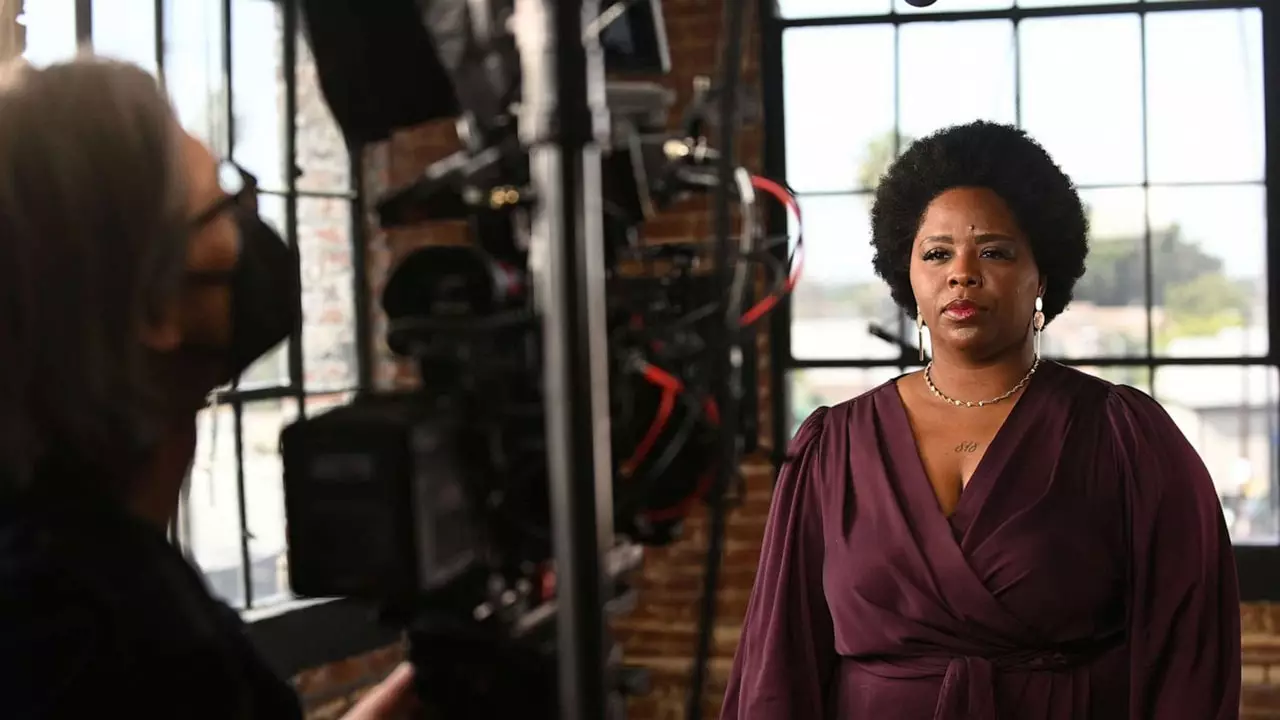 Read Also: Former Union Minister Sharad Yadav Died at 75 Age
It has been reported that the incident occurred when Anderson in the traffic was caught acting weird. Police have taken action and asked him to get on his stomach. Firstly, Mr. Anderson cooperated, but once he saw more officials, he started running and saying, "Help me; they will kill me." The official caught him by following on their bikes.
One policeman caught him by putting his weight on the cousin of the cofounder of Black Lives Matter, and the second one asked him to cooperate. However, upon calling several times for cooperation, One official used a stun gun on him for around 30 seconds and again for 5 seconds.
Cousin of the Cofounder of Black Lives Matter Died At a Hospital
After Mr. Anderson loses his senses, the Police ask an ambulance to take the cousin of the co-founder of Black Lives Matter to the hospital. It has been reported that four and a half hours later, being hospitalized, Mr. Anderson died. The reason has been said that he died of cardiac arrest.
LAPD can prevent this death.
Patrisse Cullors has said that police can prevent this death. If they calmly handled the situation, she said that her cousin was begging for help, But the police did not listen to him and used a stun gun on him. She says that her cousin has witnessed the ten years of this challenging black life-killing situation and was very afraid of this.
As per Cullors, Traffic police should not be allowed to have a gun to tackle traffic accidents. They can do that without guns, too. Her cousin would still be alive if they did not have the gun.
Furthermore, this is the third case this year in which a black person has been killed. Within 13 days of 2023, 3 cases have been reported in Los Angeles for black people's killing.
National data has shown that 10% of killings in police encounters have been due to Traffic encounters, and also, 1 out of 3 victims was killed by police using lethal forces before the victims ran freely.
Black Lives Matter – Cofounder's Cousin Mr. Anderson was found Drug.
Contrary to the allegations by the cofounder of Black Lives Matter, the chief of LAPD has said that Mr. Anderson was behaving weirdly. Also, on examining his body, it was found that he was drugged with cocaine and cannabis. Further investigations are in process. They will reveal the full information after completing the investigation.
The Bottom Line: We have seen several cases of Black people's death by the police. Last year was the deadline for the police, but we encountered 3 cases of black people's death at the start of the year. So what do you think? How can this situation be handled, and what steps should be taken to stop this discrimination and the deaths of black people? Please share your thoughts on this through our comment section.