A Japanese Restaurant has sued the teen boy for almost half a million dollars after a video of the Sauce Bottle Licking incident went viral on social media. In the video, a teen boy licks a soy sauce bottle at a conveyor-belt sushi restaurant.
Sauce Bottle Licking Incident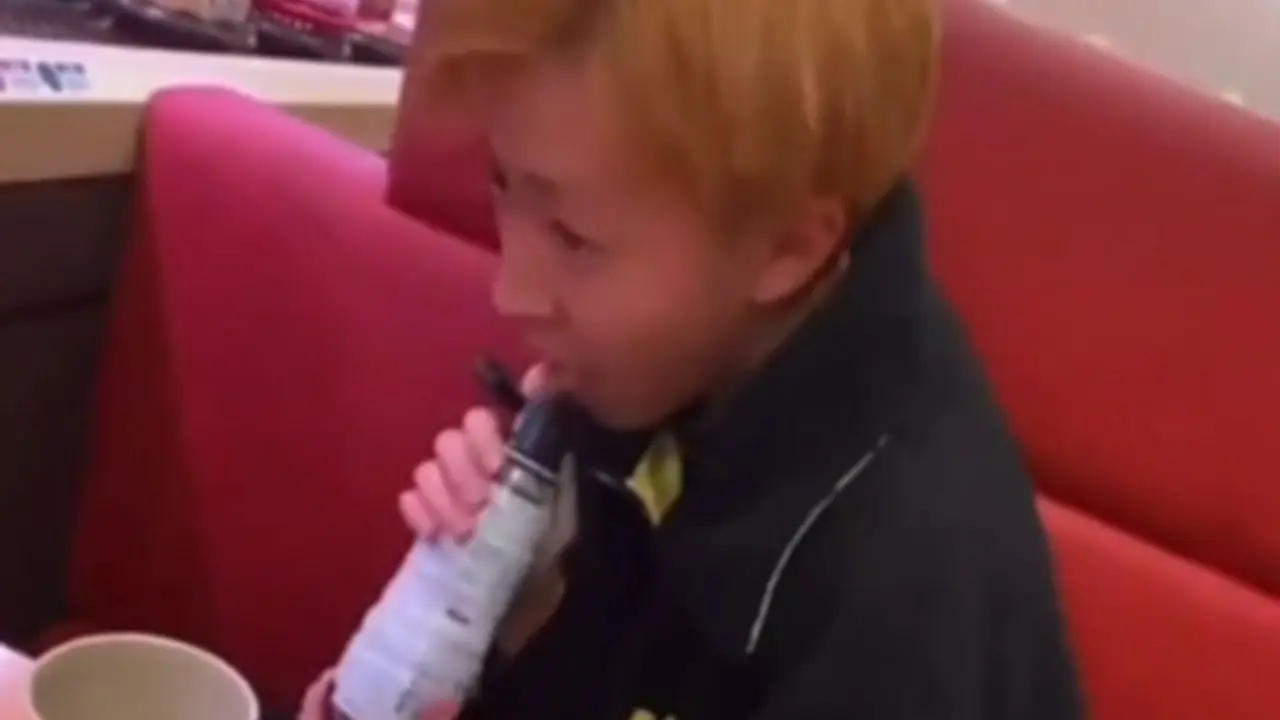 Read Also: Monster Fish Alert! Massive Dinosaur Fish with Human-Like Teeth Breaks World Record.
The incident occurred earlier this year on 03 January at a branch of Akindo Sushiro, owned by Food and Life Companies, where the teen boy and his friends went to the restaurant. He was filmed licking a bottle of soy sauce and touching the sushi with his salvia-covered fingers that passed by on the conveyor belt.
This sauce bottle-licking incident has been termed sushi terrorism. Many kids started following this trend after the video went viral on social media. However, the sushi chain Akindo Sushiro has sued the boy for half a million dollars which are around Rs. 4 crores in Indian rupees, as the company has claimed they had witnessed a great decline in their sale after the video of this sauce bottle licking incident has become viral on social media.
While defending the kids, his lawyers have said that the kid never meant for this video to go viral on social media, and he is sorry for this act and will not repeat this mistake again.
Taking this act into consideration and saving from these types of incidents, another Japanese conveyor-belt sushi chain Kura Sushi has announced that they will use AI-powered cameras to detect and counter this type of misbehavior for the goodwill of their chain.
To get more out of our exclusive news, Follow us on Facebook and Instagram.