A weird underwater species has shocked the world with its features, indicating it is a dinosaur fish with Human-Like Teeth. The diver who had caught the fish was surprised when he learned that it had human-like teeth and was like a dinosaur in size.
Dinosaur Fish with Human-Like Teeth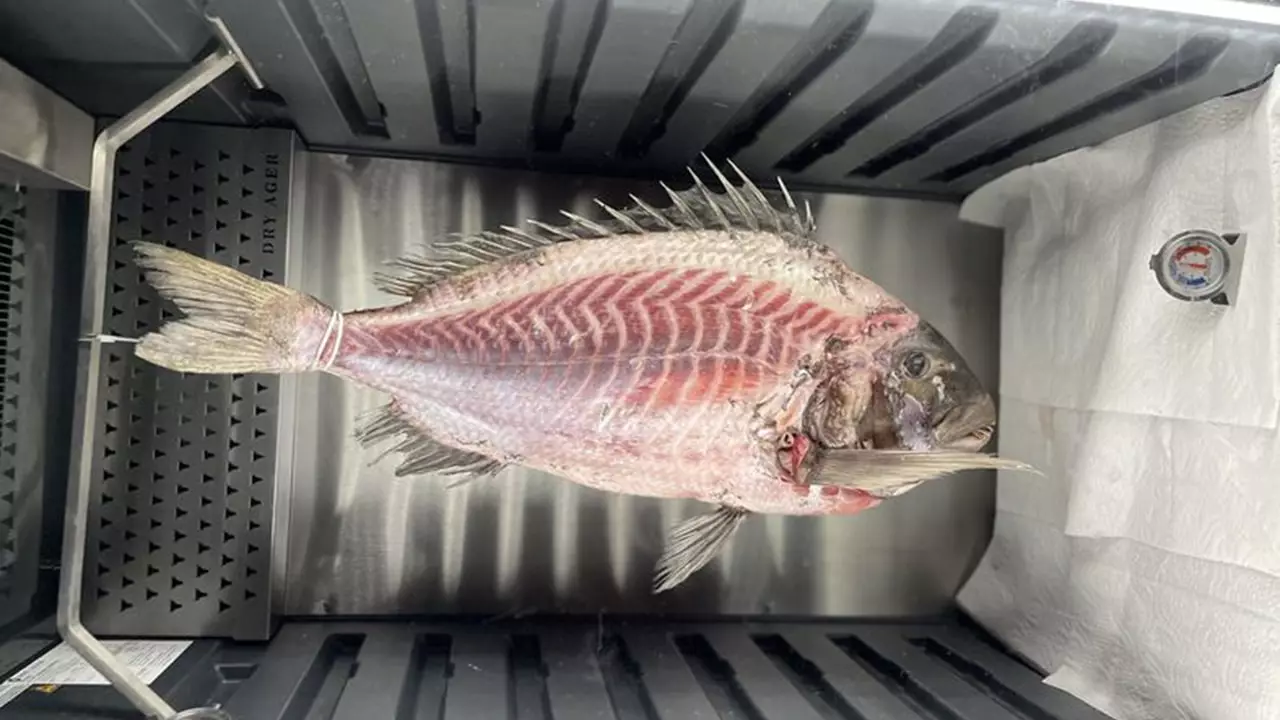 Read Also: 13-Year-Old Girl Depletes Family Savings – Spends ₹52,00,000 on Online Gaming!
Todd Elder was spearfishing in the depths of Chesapeake Bay of Virginia, US, when he learned that some abnormal and big thing was moving in the water. Elder said he just swam down and got lucky to have this abnormal dinosaur fish with human-like teeth.
Todd Elder, who is 38 years old, said that when he caught the fish, he looked at it and said OMG! They have something in common. Because the Dinosaur fish had human-like teeth, it used to eat cockles, oysters, and crabs.
He earnestly said that he would use its teeth when his own teeth started falling out. He will use some piler to pull one of its teeth and pop it with some super glue, and he is good to go.
Mr. Elder said there were a lot of other sheepsheads, but this was just too much in size. It was like a dinosaur. The average size of a sheepshead is around 3 to 4 pounds. This dinosaur fish was around 19 lbs, five times the average weight of a normal sheepshead. International Underwater Spearfishing Association has declared this a new world record. Their earlier record was 15 lbs in 2011.
To get more out of our exclusive news, Follow us on Facebook and Instagram.