ICC has imposed heavy fines on Team India and Australia for their slow over-rates in the ICC World Test Championship 2021-23 final at the Oval. India has been fined 100% of their match fee, and Team Australia has been fined 80%.
Fine for Slow Over-Rates in WTC Final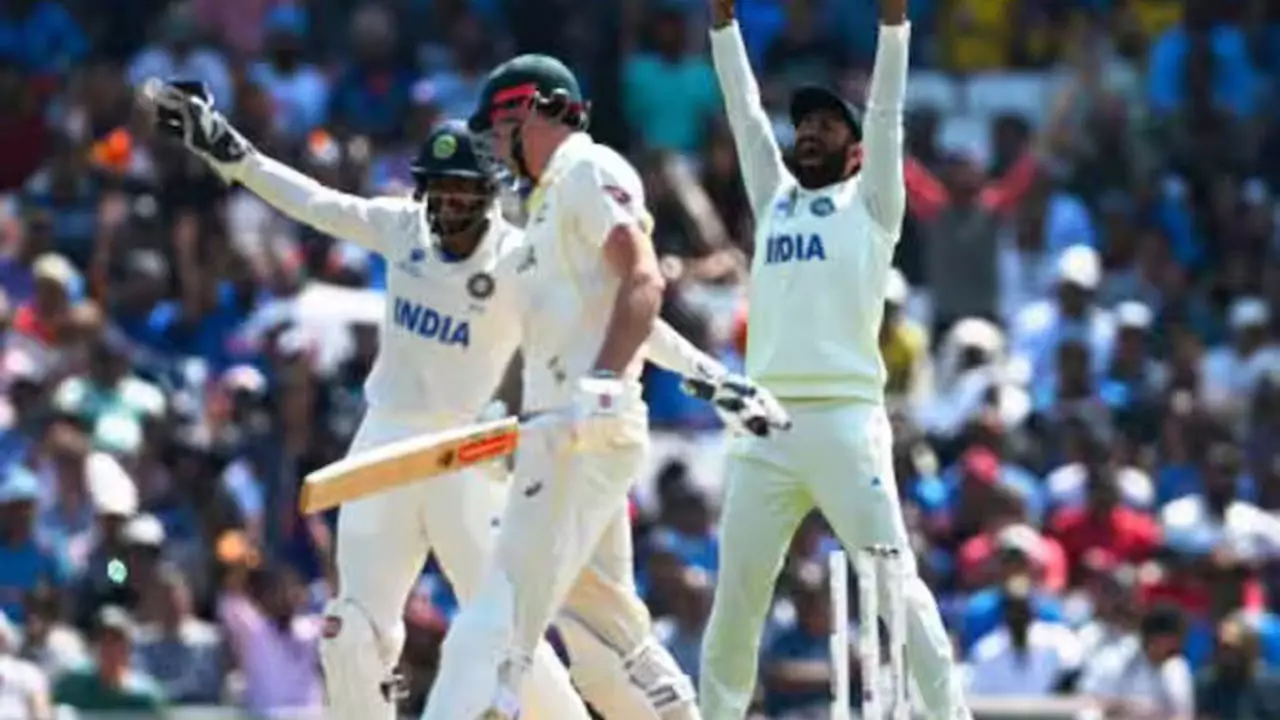 Read Also: Record-Breaking Gem: 55.22-Carat Ruby Sells for $34.8 Million at Auction.
This fine has been imposed by the Richie Richardson of the Emirates ICC Elite Panel of Match Referees after India was ruled to be five over short of the target after the time allowance was considered. At the same time, Team Australia has been found four over short.
As per article 2.2 of the ICC code of conduct, which has been related to slow over-rates offense, the players are fined 20% of their match fee for every over their side fails to bowl in the allotted time period. As both the captains of respective teams, Rohit Sharma and Pat Cummins, pled guilty and have already accepted the proposed sanction of Slow Over-rates, there will not be any further hearing on this.
Apart from this, Shubman Gill from Team India has been imposed a 15% additional fine on his match fee as he has been found breaching level 1 of the ICC Code of Conduct. Indian Batter Shubman Gill has been found breaching Article 2.7 of the ICC Code of Conduct for Players and Player Support Personnel. This article has been related to public criticism of or inappropriate comment concerning an incident in an international match.
This action was taken against Shubman Gill when the Indian Batter publicly criticized the decision of the Umpire, which was linked to his dismissal in the second inning of the 4th day of the match. However, Indian Batter has accepted the sanction, so there will be no further hearing.
To get more out of our exclusive news, Follow us on Facebook and Instagram.