A video of rain inside the classroom has been going viral on social media, where the students have been seen studying using umbrellas in the school in Shahdol District of Madhya Pradesh.
Rain Inside the Classroom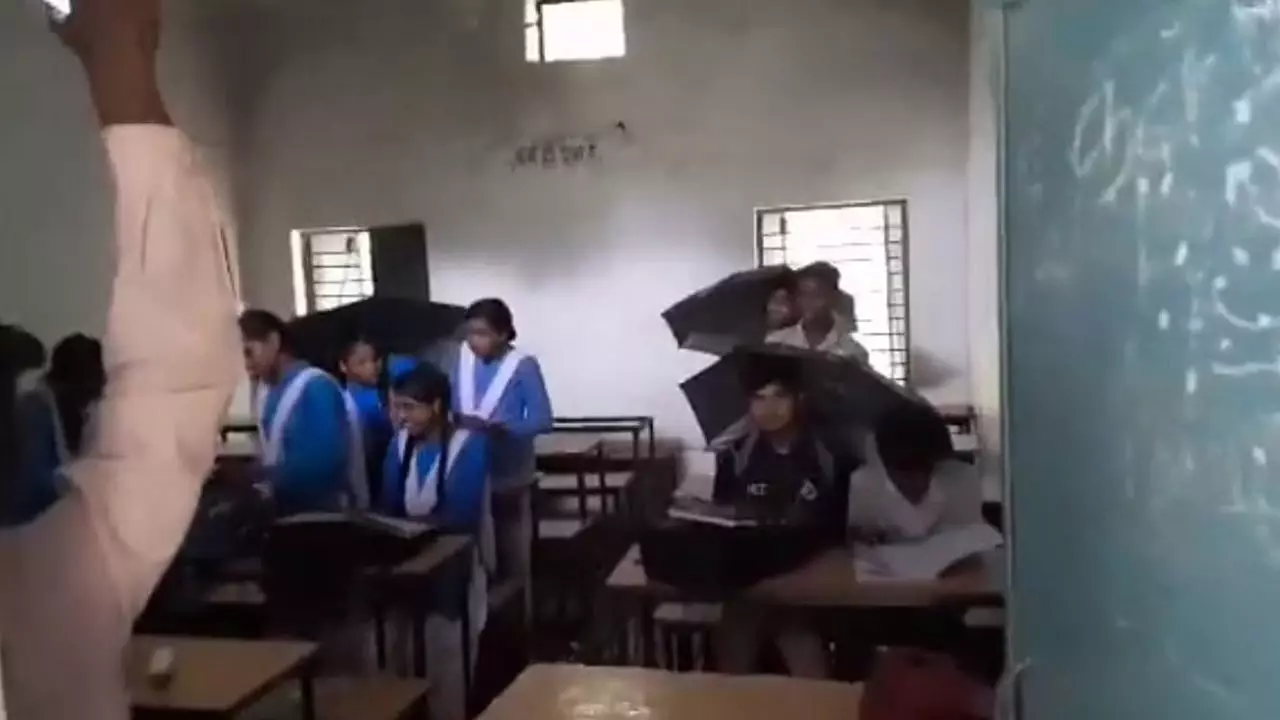 Read Also: Communal Tensions Escalate Fresh Violence in Gurugram, 5 Dead in Nuh.
The incident has been said from the Bhursi village, whose video is becoming viral on social media. Reacting to the incident of rain inside the classroom, the district collector of the Shahdol, Vandana Vaidh, said they had started repairing all the schools, and the work would be completed soon.
Besides the heavy rain, she also revealed that she had issued orders for all the schools and the Anganwadis to remain closed for the next two days so that no student could face any inconvenience. She also urged people not to go near the gushing rivers and the drains.
Due to the heavy rain in Madhya Pradesh, the crops of the farmers were also damaged when asked Vandana about what they are doing for farmers, she said that there is a Fasal Bima Yojana the agriculture department is going to conduct, and the team will analyze the matter and will check out for the loss of the farmers and with the proper guidelines they will take actions accordingly for the loss of the farmers.
To get more out of our exclusive news, Follow us on Facebook and Instagram.