You have heard of various protests this year, whether we talk about the farmers or others to make the government fulfill their demands. But have you heard a policeman has a protest against his department? One such incident occurred recently, Where a Punjab policeman was seen protesting on the road by blocking the traffic and lying down in front of buses.
Punjab Policeman's Bold Protest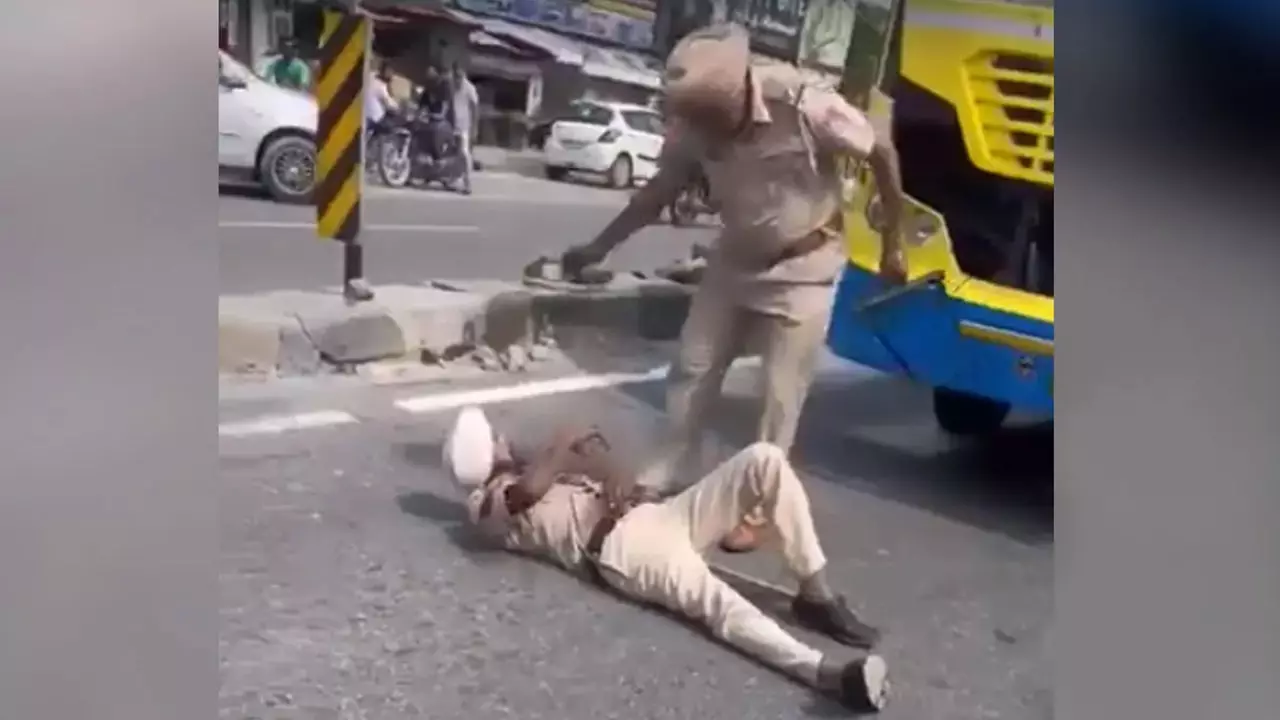 Read Also: Justice Served: Main Accused in Kuki Women Parading Case Arrested in Manipur.
One video of that policeman went viral on social media, where he was seen saying, I caught thieves, but my station lets them go for some money. He was protesting against his police station by blocking the road.
To get more out of our exclusive news, Follow us on Facebook and Instagram.