People are becoming crazier nowadays and do various hilarious stunts to become famous on social media. They are not even hesitating to perform risky stunts. Many videos go viral on social media, where youngsters do risky stunts on railway tracks to make their reels.
Mother-Daughter Duo Arrested for Dancing on Railway Track.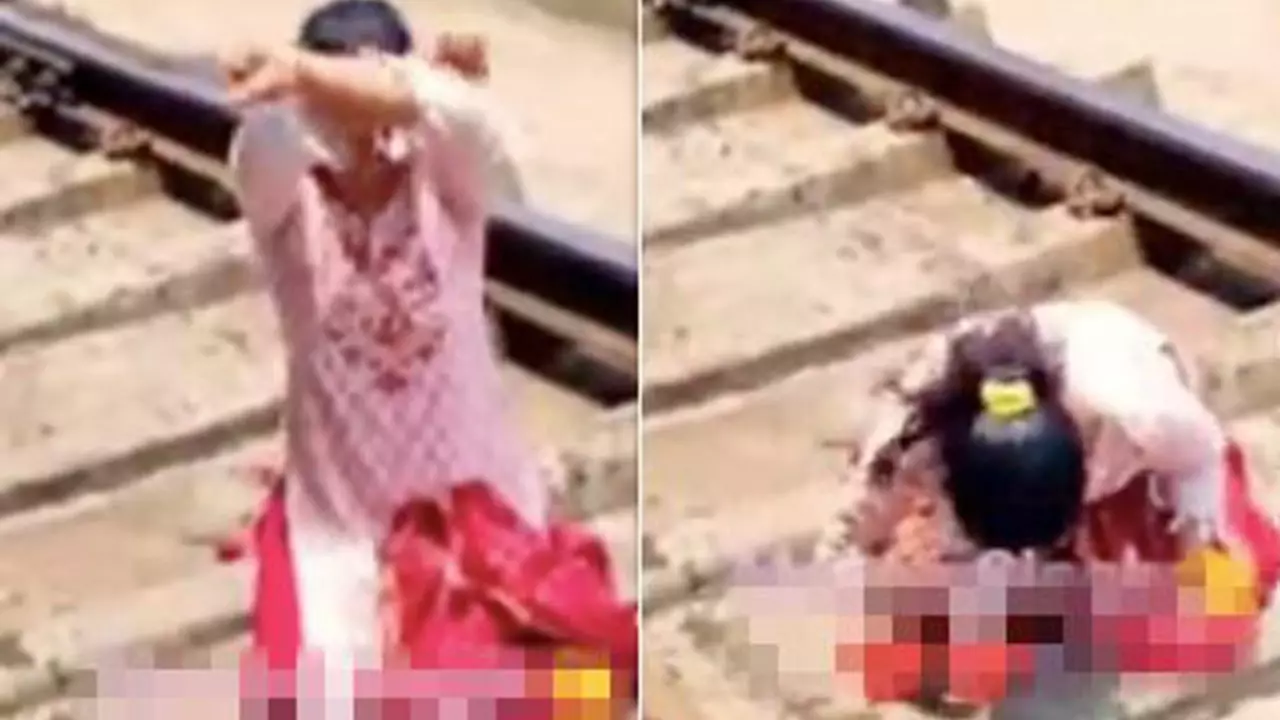 Read Also: Secrets Uncovered: Seema Haider's Brother and Uncle Serve in the Armed Forces.
One such incident recently went viral on social media, where a young girl and her mother also took part in this risky stunt on the railway track. The incident has been reported from Agra Fort Railway Station, where a mother-daughter duo was arrested when their video of dancing on the railway track went viral on social media. As per the video, the mother was seen dancing to the song "Ab Tere Bin Hum Bhi Jee Lenge." the daughter was filming her for her Instagram reel.
The woman seen dancing in the video has been identified as Meena Singh, a youtube with 47k subscribers. But this was not her first video, and she has already uploaded several more videos doing these risky stunts on railway tracks.
After their video went active on social media platforms, police identified the duo. They arrested Meena Singh under Railway Act 145 (Drunkenness or nuisance) and 147 (Trespass and refusal to desist from trespass). Police have also arrested her daughter, who was filing her mother. However, police released both on bail after being assured they would not do these things again.
To get more out of our exclusive news, Follow us on Facebook and Instagram.