Luna-25, the first-ever moon mission of Russia in the last 50 years, has failed as the spacecraft crashed while going to Moon. But the chief of the Roscosmos, Yury Borisov, said they would not stop there.
Why Did Russia's Luna-25 Crash into the Moon?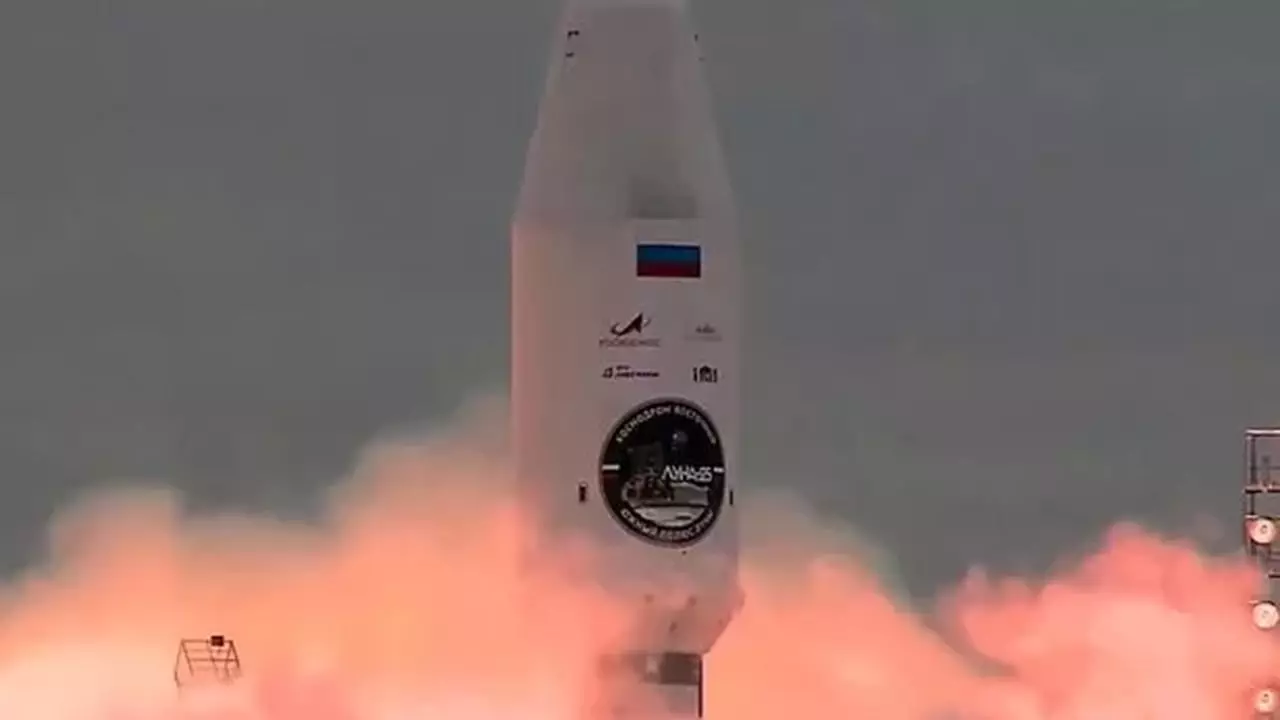 Read Also: Chandrayaan-3's Close-Up: ISRO Shares Stunning Moon Video.
They said they would be in the lunar race, the worst decision ever, if the lunar program were interrupted. He said in an interview that the Lunar program's interruption for 50 years was the main reason behind this Luna-25 crash as the invaluable experience of their predecessors, which they accumulated in the 1960s and 1970s, was lost due to this prolonged interruption.
The Roscosmos launched their moon mission with Luna 25 on 11 August 2023 for the lunar south pole reviving Soviet Union-era lunar exploration missions to study the composition of the lunar polar regolith (surface material), the plasma and dust components of the lunar polar exosphere. They were scheduled for a soft landing on the moon's surface on 21 August 2023, ahead of India's Chandrayaan-3 moon mission.
However, the spacecraft crashed on 21 August 2023 with the lunar surface due to the deviation between the actual and calculated parameters of the propulsion maneuver.
As per the initial analysis, it has been discovered that the engine responsible for putting the spacecraft in the pre-landing orbit worked for 127 seconds instead of the planned 84 seconds, thus becoming the main reason for the luna-25 crash. Further, a special committee has been formed to analyze the exact cause behind this crash.
To get more out of our exclusive news, Follow us on Facebook and Instagram.