Sunday, A group of pro-activists linked with the Khalistani Protestors and the "Waris Punjab De" Group (Led by Chief Amrit Pal) in London tried vandalizing the Indian High Commission office. And question about the securities, India has lodged a summon against the External Minister of the UK asking about the indifference between the security level of the Indian High Commission office and its own.
Khalistani Protestors Pulled Down Indian Flag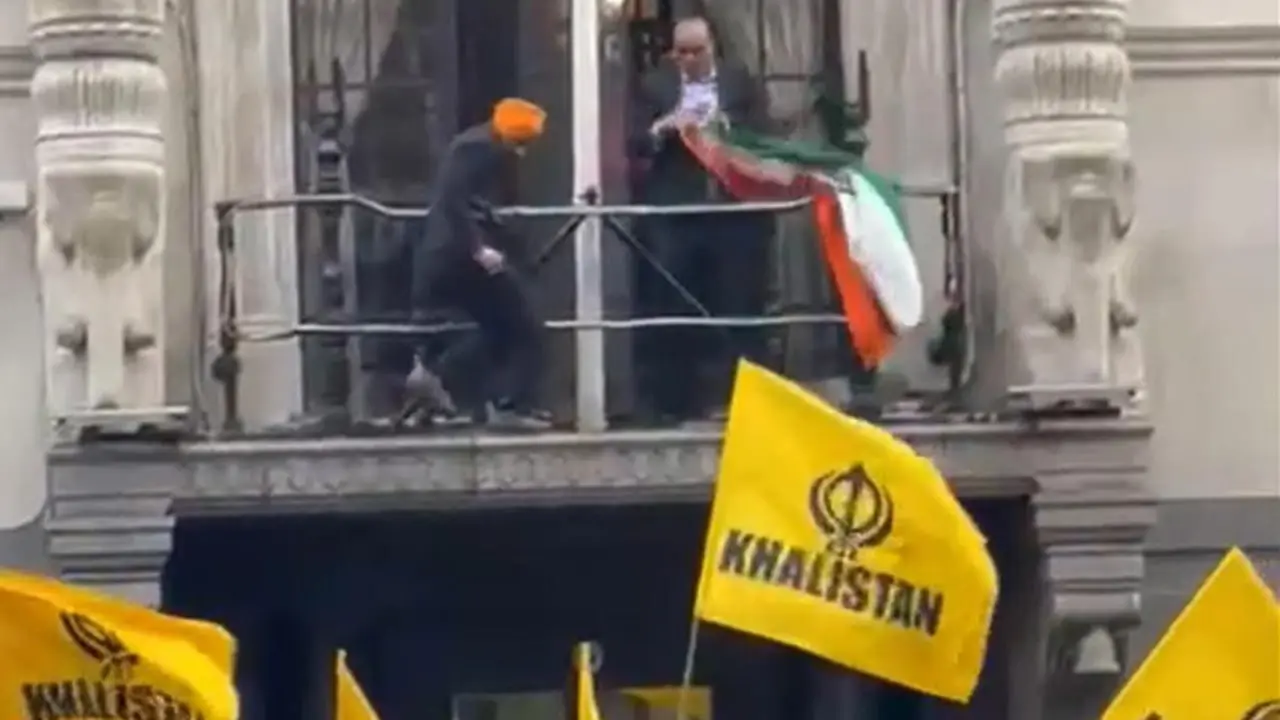 Read Also: [Video] Tamil Nadu's Dairy Farmers Dumping Milk On Streets For Price Hike of Rs. 7.
A video has been becoming viral on social media, in which one can see how Khalistani Protestors tried to enter through the window of the premises and how they pulled down the Indian flag and started raising pro-Khalisatani slogans inspired by the self-claimed leader of Khalishant and Cheif of "Waris Punjab De" Community Amirt Pal.
India has been asking US officials why there was no security to stop these elements from entering the premise and why there is a lack of effort. If they want, they could stop the Khalistani Protestors, arrest them, and take appropriate action to avoid the recurrence of these actions.
Meanwhile, British media has reported that one of the Khalistani Portesotrs has been arrested, and police have conducted their investigation. It has also been found that the guards of the premise also got some injuries who had tried to stop these elements. But the injuries were minor, and they didn't need to go to the hospital.
But most of the people who were part of this vandalization successfully ran away before the police came there. But one person was arrested from a nearby location within some time. Tariq – UK Foreign Commonwealth and Development (FCDO) Minister of State, has tweeted and showed his condemnation to India as:
So what do you think about these people, these Pro Claimed activists like Amrit Pal – chief of the "Waris Punjab De" Community, and anti-social elements who are just encouraging pro khalistani things to damage the peace within the people? Are they doing the right things, or are some people outside India trying to play games using someone else's shoulder?