Nasa has released some new footage from space showing a heart-shaped glacier on Pluto. Nasa's New Horizons spacecraft has captured these beautiful images of Pluto.
Heart-Shaped Glacier on Pluto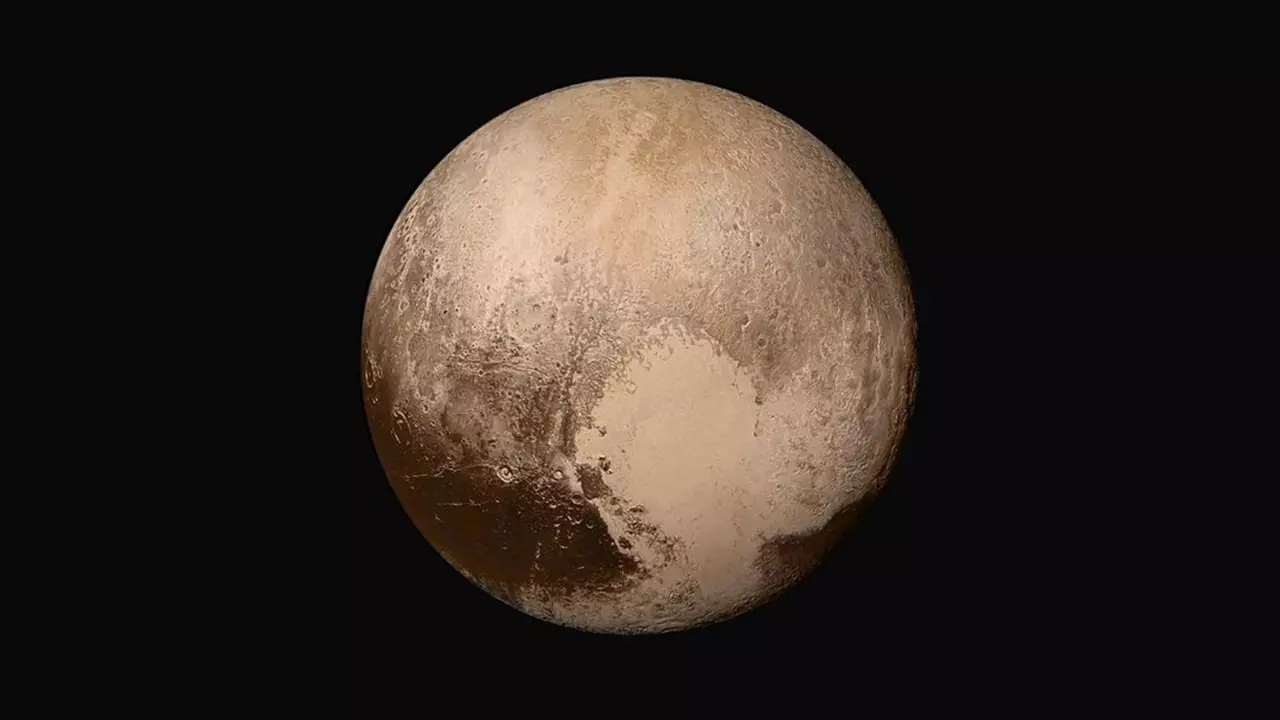 Read Also: 2-Year-Old Child Imprisoned for Life in North Korea's Religious Crackdown.
As per the footage, we can see a heart-shaped glacier on Pluto. The footage also features mountains, valleys, cliffs, craters, and plains. As per scientists, these might be made of methane and nitrogen ice.
Nasa has also revealed details about the footage featuring a heart-shaped glacier on Pluto. It has been found that the planet's surface is marked with cracks and craters in shades of brown. The footage shows a partially visible heart shape on the lower right part of the planet, surrounded by black space.
The space agency has said that Pluto lies in the Kuiper belt, a donut-shaped region of icy bodies and remnants from the early days of our solar system, and it is beyond the orbit of Neptune. The minor planet is around 5.9 billion kilometers away from the sun.
To get more out of our exclusive news, Follow us on Facebook and Instagram.