Italy's Fire department has reported that the water of the central canal of Venice turned fluorescent green on Sunday.
ARPA, which is the regional environmental protection agency, has collected samples of the green waters of Venice with the help of the fire department and undergone research on these phenomenal changes in the color of the water. They are searching for the causes of the water's color change. For now, it has been said that there are no health threats to the public due to these green waters of Venice.
Green Waters of Venice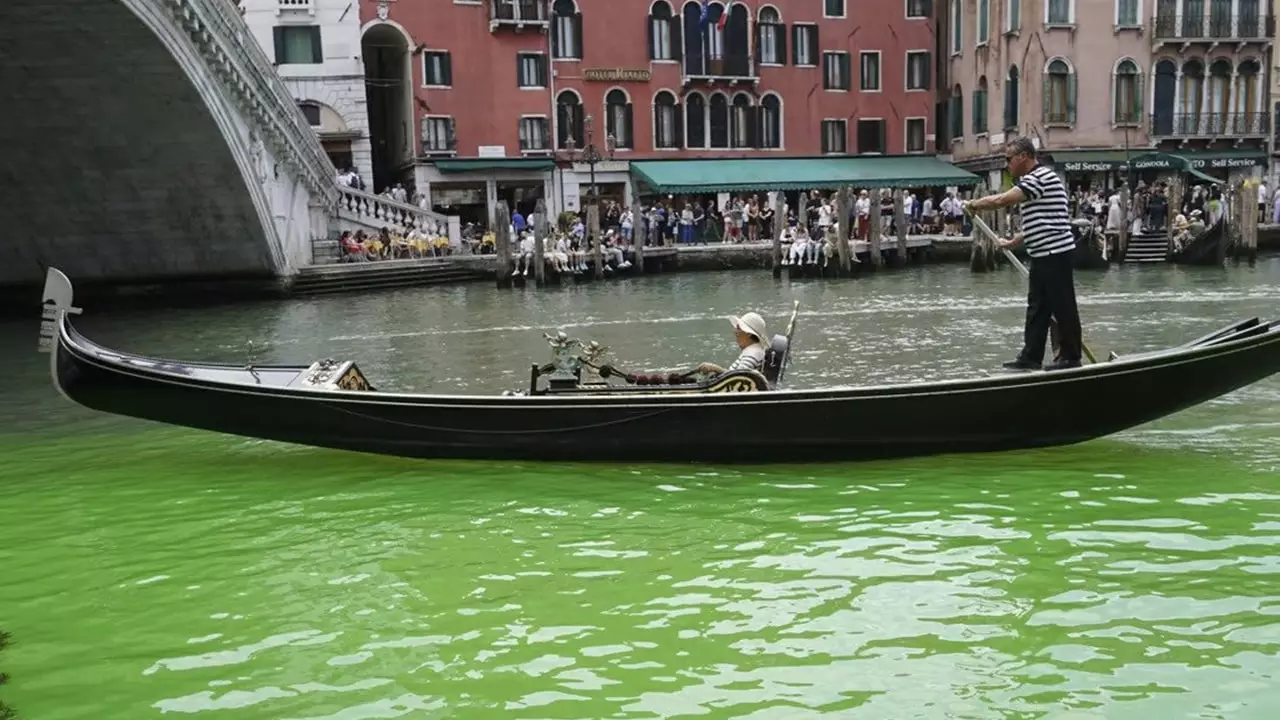 Read Also: NASA Unveils Heart-Shaped Glacier on Pluto's Surface.
Italy's ANSA news agency said that Michele di Bari, the representative of the Interior Ministry in Venice, has called for an emergency meeting to devise possible countermeasures. ANSA further reported that as per the initial investigation by the ARPAV, it had been discussed that the color of the water might be changed due to a particular dye used to trace water leaks.
As per the agency, the water does not threaten the locals. The green water of Venice has been stretched from Rialto Bridge to part of the Grand Canal.
Luca Zaia – The head of the Veneto region has shared footage of green water through Twitter.
Police are still investigating the matter as none has claimed responsibility for the color changing of the water. However, last week, one of the environmentalist groups used vegetable charcoal to change the color of the water to the black of Trevi Fountain in a protest against the government's climate policies.
To get more out of our exclusive news, Follow us on Facebook and Instagram.