All-rounder of India, Hardik Pandya, got injured during the ninth over of the match in India vs Bangladesh Match of ICC World Cup 2023. He was trying to stop the bowl when he got injured in Maharashtra Cricket Association Stadium in Pune.
Hardik Pandya Suffers Injury During India vs Bangladesh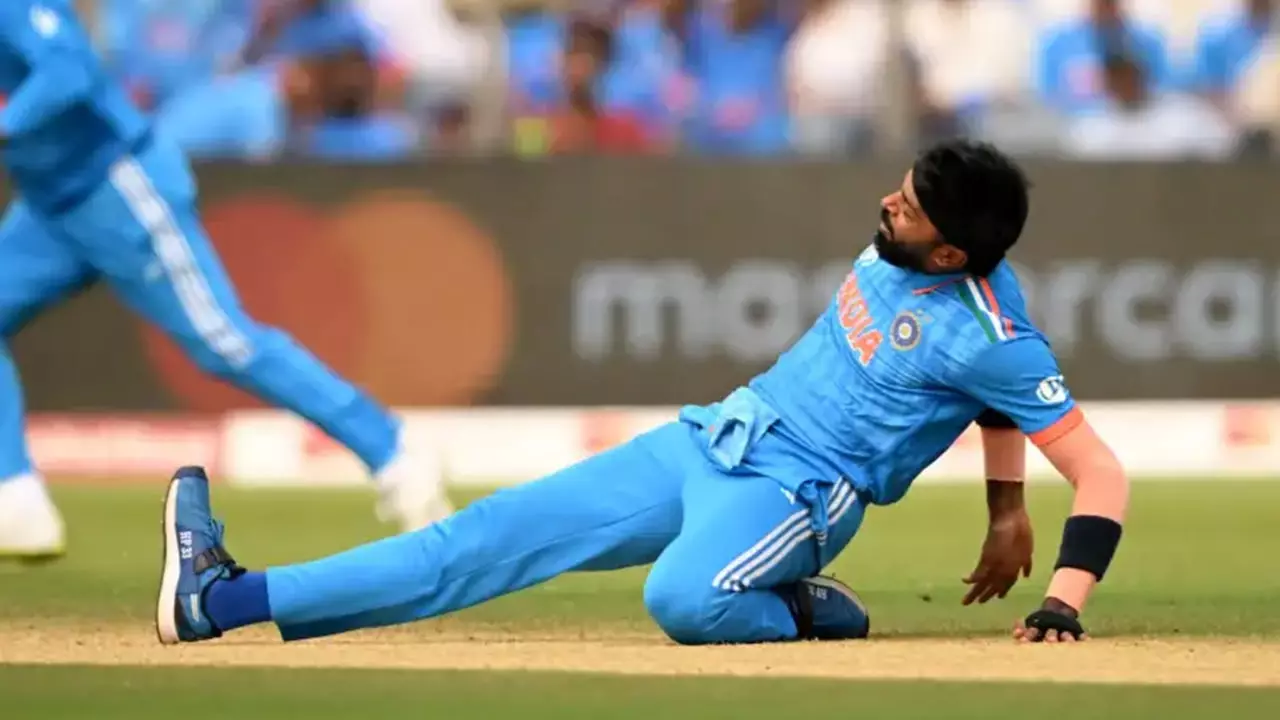 Read Also: First Indian On Moon: PM Modi Envisions Indian Astronaut on Moon by 2040.
During the match between Ind vs Ban, Hardik Pandya bowled the second delivery of the 9th over, and in trying to stop the ball with his right leg, he got an injury as he seemed to be having difficulty standing up on his foot. The physio has been summoned to check for the Hardik, and he was seen tapping the left leg of the Indian All-rounder after some time.
After some time, it was like Hardik had made up his mind to bowl, and the stadium was cheering him up, but at the final moment, Rohit Sharma and Virat Kohli intervened and asked Pandya to go off to the field and rest. And then Virat Kohli bowled the final three deliveries of the over, a joyful moment for the Pune crowd.
To get more out of our exclusive news, Join us on our WhatsApp Channel, Facebook, and Instagram.