A German tourist arrested in Bali, Indonesia, was charged with stripping naked and engaging in a performance at a sacred Hindu Temple.
German Tourist Arrested in Bali After Stripping Naked at Hindu Temple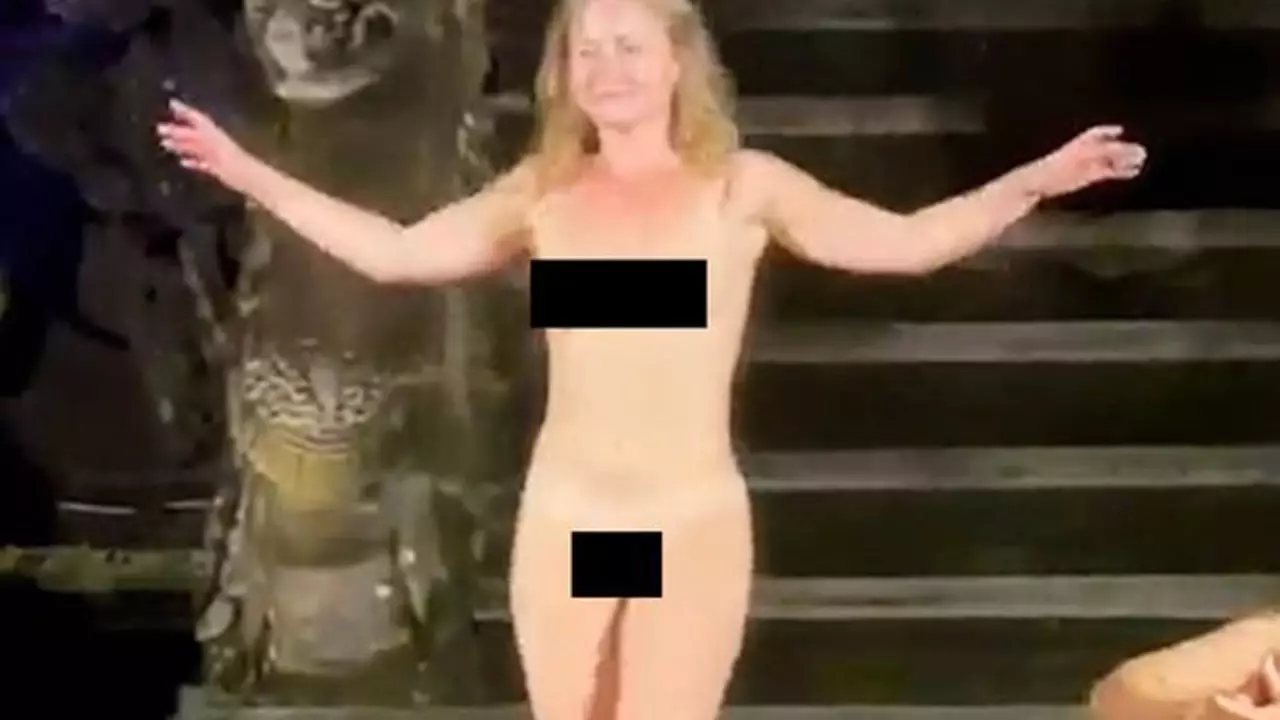 Read Also: Dua Lipa Finds Love: Singer Shares Sweet Photos and Announcement of New Relationship.
The accused has been identified as Darja Tuschinski, 28 years old. She was denied a ticket at a Hindu show in Bali, so she tried to protest, removing her clothes. Footage of her stripped naked and performing at a Hindu temple goes viral on social media. She is seen striding confidently past the dancers before being forced to open a large set of gilded doors.
When some locals tried to stop her, she immediately curtsied at him and kneeled beside a shrine as if praying.
People sitting at the chairs watched the German tourist, busy in her naked rampage movements. After some time, the security staff rushed to her and detained her for disrupting the show. And then handed her over to the local police of the famous holiday island Ubud district. If she has been proven to abduct the country's public indecency laws, she will have to face imprisonment for two years and eight months.
It has been reported that the German tourist arrested in Bali stayed at Ubud Bungalow. She often lives alone and has been seen walking naked around the villa area.
To get more out of our breaking news, Follow us on Facebook and Instagram.